We close out principals month with Mr. Austin Powell, the new principal at Iva Elementary School. His favorite part of the school day is interacting with students during car rider duty in the mornings. Thank you for your dedication to the students of Iva Elementary! 🏫 #PrincipalsMonth
https://youtu.be/vcQ_dzZYzZg

Welcome, Ms. Ginny Pack! 🍎🎉 Ms. Pack is a new kindergarten teacher at Starr Elementary School! Ms. Pack attended Anderson University and majored in Early Childhood Education. Her passions include: being outdoors, playing volleyball, and hanging out with her family and friends. She recently got engaged to her boyfriend, Jacob Burns. Welcome to the A3 Family!

Welcome, Mrs. Stephanie Bridges! 🍎🎉 Mrs. Bridges is a new 5th-grade ELA teacher at Starr Elementary! She joins the A3 team with 16 years of teaching experience in grades 2-5. Stephanie is married to Brannon Bridges, and they have a nine-year-old son, Lucas. We are excited to have Mrs. Bridges on the A3 Team!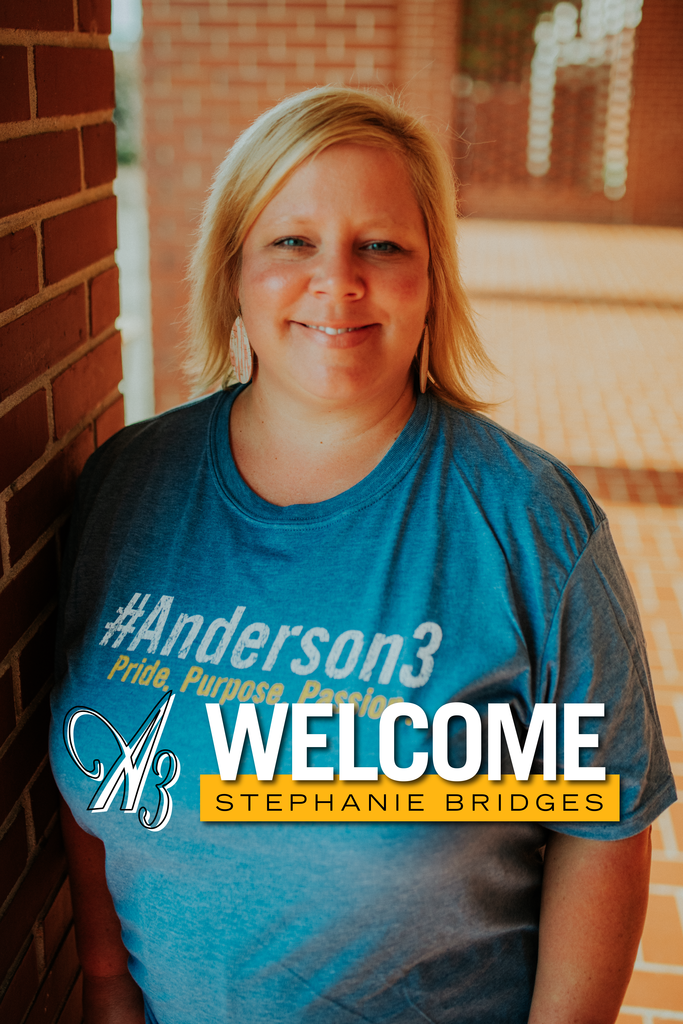 Mr. Cliff Roberts has been the principal of Crescent High School for 2 years! His favorite part of being a principal is making everything he does student-centered. Thank you for your dedication to the students of Crescent! 🏫 #PrincipalsMonth
https://youtu.be/mAlJTSKYrwQ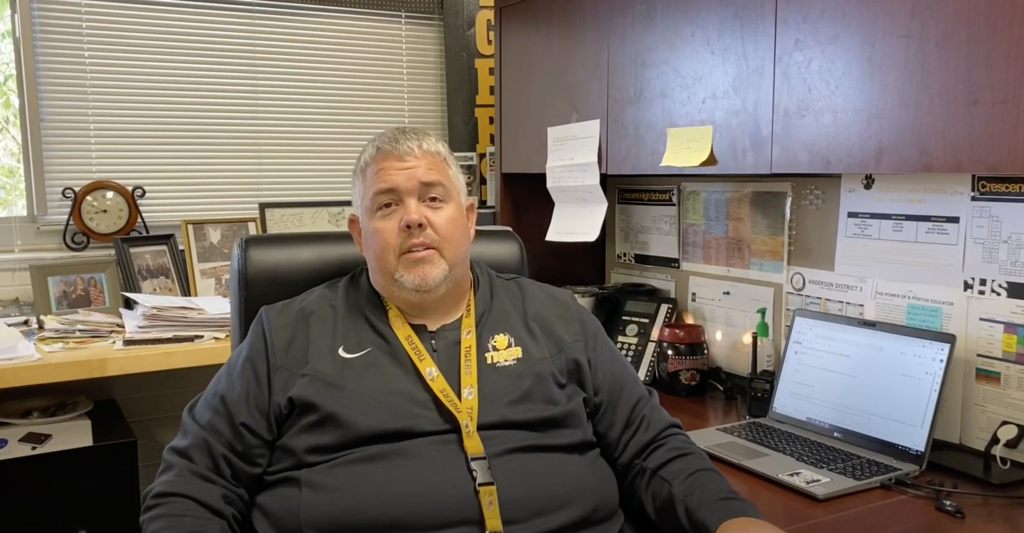 Mr. Adam Coats has been the principal of Starr-Iva Middle School for 2 years! His favorite part of being a principal is making school enjoyable for students. Thank you for your dedication to the students of Starr-Iva! 🏫 #PrincipalsMonth
https://youtu.be/n__ImQVqJQ4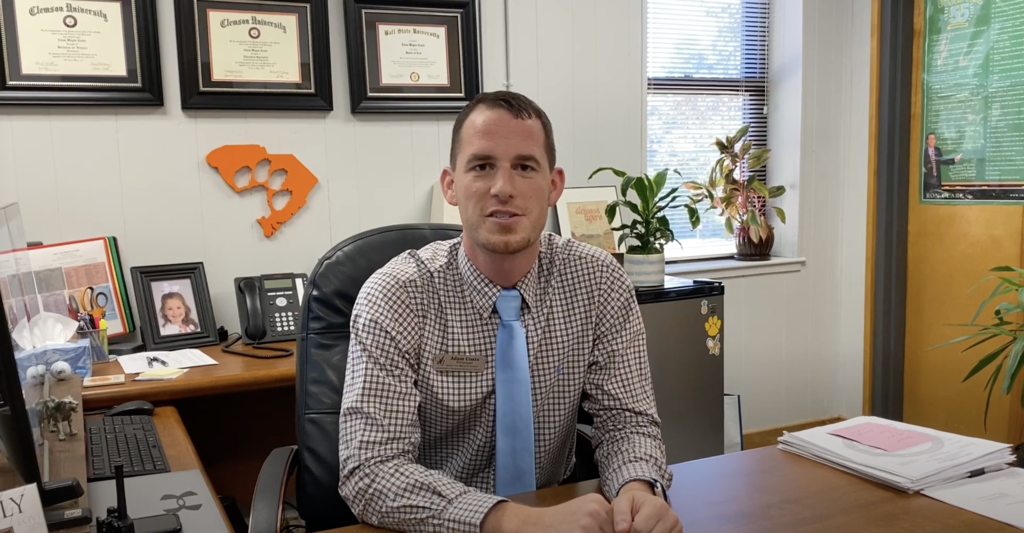 Fall Break is Here! 🍁Please be reminded that Friday, October 29, Monday, November 1 and Tuesday, November 2 are student holidays. School will resume on November 3. Have a great break!

This week Mrs. Burton and Dr. Smith had a great time meeting future teachers at the Anderson University Teacher Networking Event! #A3Teaches 🍎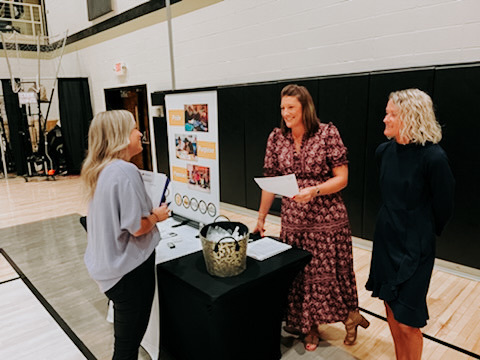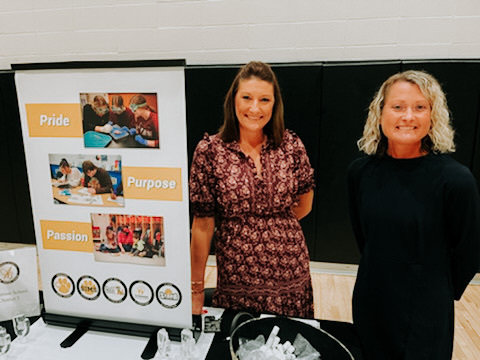 Welcome, Mrs. Lori McDowell! 🎉 Mrs. McDowell is a new math teacher at Crescent High School. Lori has taught for 26 years, with most of her teaching experience being at the high school level. She most recently taught at Glenview Middle School for eight years. Lori and her husband Mark have a daughter, Emily, who attends TL Hanna High School. Together they enjoy traveling and cruising. Mrs. McDowell is a huge sports fan and enjoys watching all kinds of sports. Join us in welcoming Mrs. McDowell to the A3 family!

In coordination with DHEC, Anderson 3 will host a free COVID-19 Pfizer vaccine clinic at Crescent High School on Friday, October 29, from 6:00-10:00 PM. All community members (12+) are welcome to attend. Pfizer vaccine boosters are available.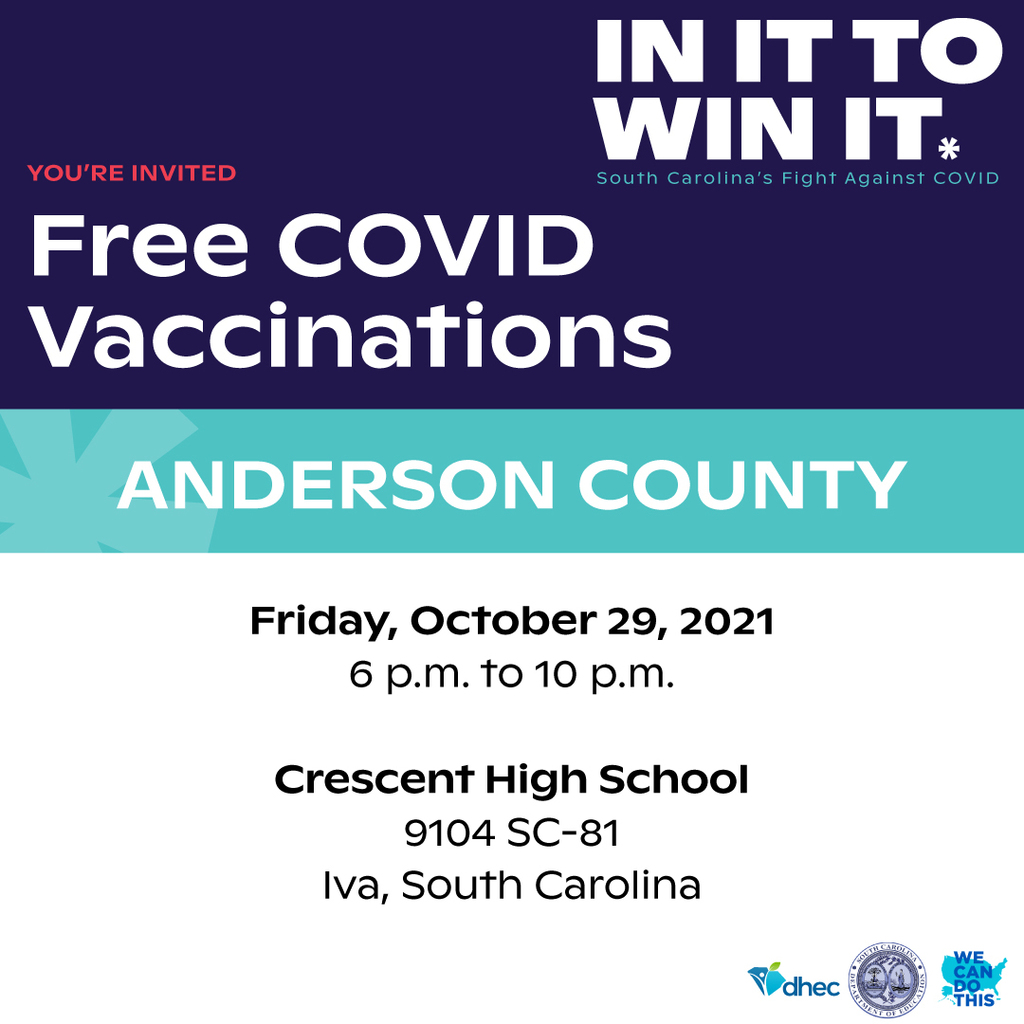 Welcome, Mr. Kell Simpson! 🎉 Mr. Simpson has joined the A3 Team as an ESOL Specialist for Middle and High School students. Kell is a native of Iva and a product of Anderson 3. After graduating from Clemson University with a degree in secondary education, he taught at Cane Bay High School before transitioning to teaching internationally. While abroad for nine years, Kell taught in Austria, Colombia, South Korea, and Costa Rica. While working with students from diverse cultural and linguistic backgrounds, he became fluent in Spanish and earned his master's degree. While living and teaching in Colombia, South America, he met his wife, Ángela, also a teacher by trade. Together they live in Due West, SC, with their 2-year-old son Manel.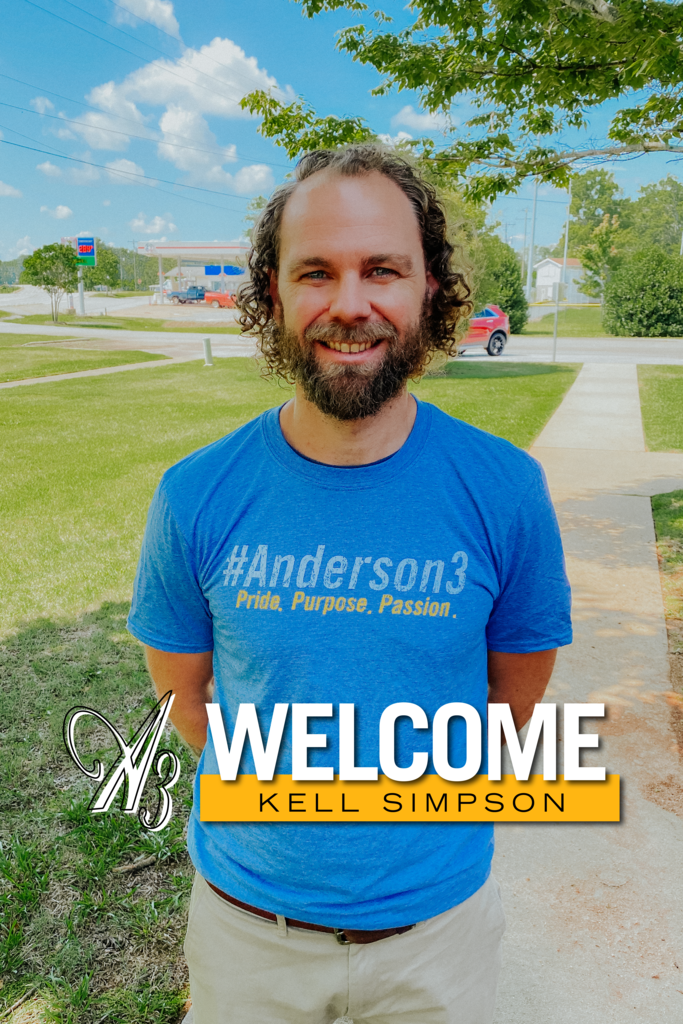 Mrs. Melissa Davis has been the principal of Starr Elementary School for 12 years! Her favorite part of being a principal Is "building relationships with faculty, staff, and students." Thank you for your dedication to the students of Starr! 💛#PrincipalsMonth
https://youtu.be/4z7ji00WbgE

Welcome, Mr. Colin Dzur! 🍎🎉 Mr. Dzur is a 6th-grade science teacher at Starr-Iva Middle and an assistant wrestling coach for the SIMS wrestling team. He obtained a bachelor's and master's degree in education from Coastal Carolina University. While in school, he played sports, including Wrestling, LaCrosse, Swimming/Diving, Track and Field, and Soccer. Colin and his wife married in 2019 and welcomed their first child in 2020. When not working, you can find the Dzur's hiking, traveling, and enjoying the outdoors. We are happy to welcome Mr. Dzur to the Anderson 3 Family!

October is National Principals Month! This week we are celebrating by spotlighting our five fantastic principals! Mrs. Christy Dodd is in her fifth year as principal of Flat Rock Elementary School. Her goal is always to love the children first and be an advocate for students and teachers! 💛
https://youtu.be/54g1h_wZPE4

The first nine weeks of school are over and fall break is almost here! Please take a moment to view Mrs. Hipp's October 2021 Superintendent Update.
https://youtu.be/ol8A3itXtZ0

In Mrs. Stone's STEM Class at Iva Elementary, students completed the activity "Taste it, Smell it, What is it?" to understand their sense of taste and smell. Their reactions are the best! 👃🏽👄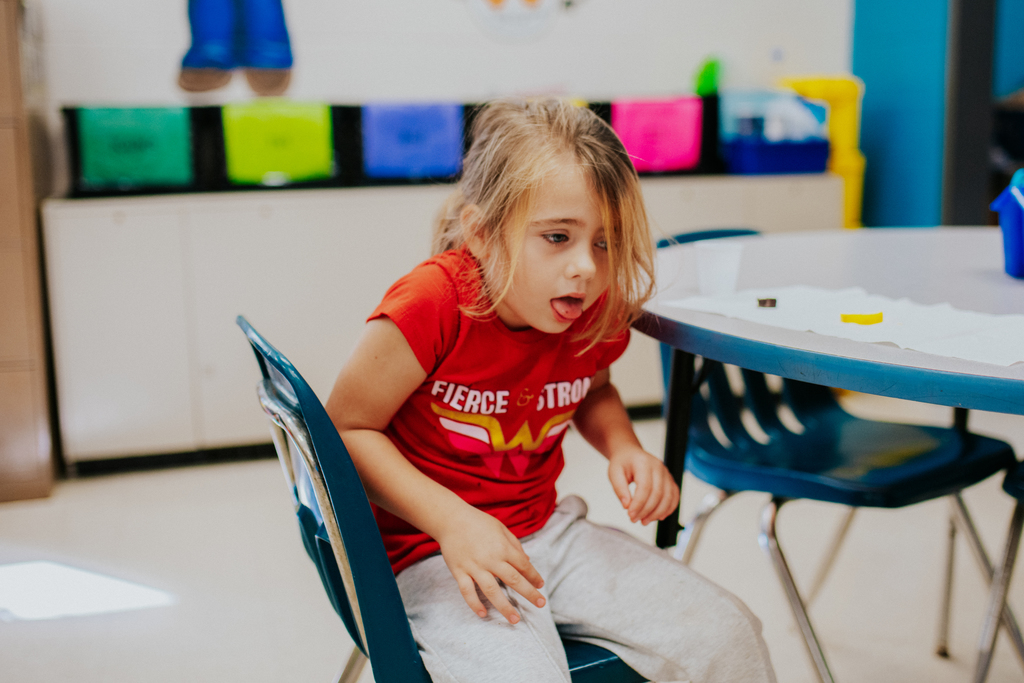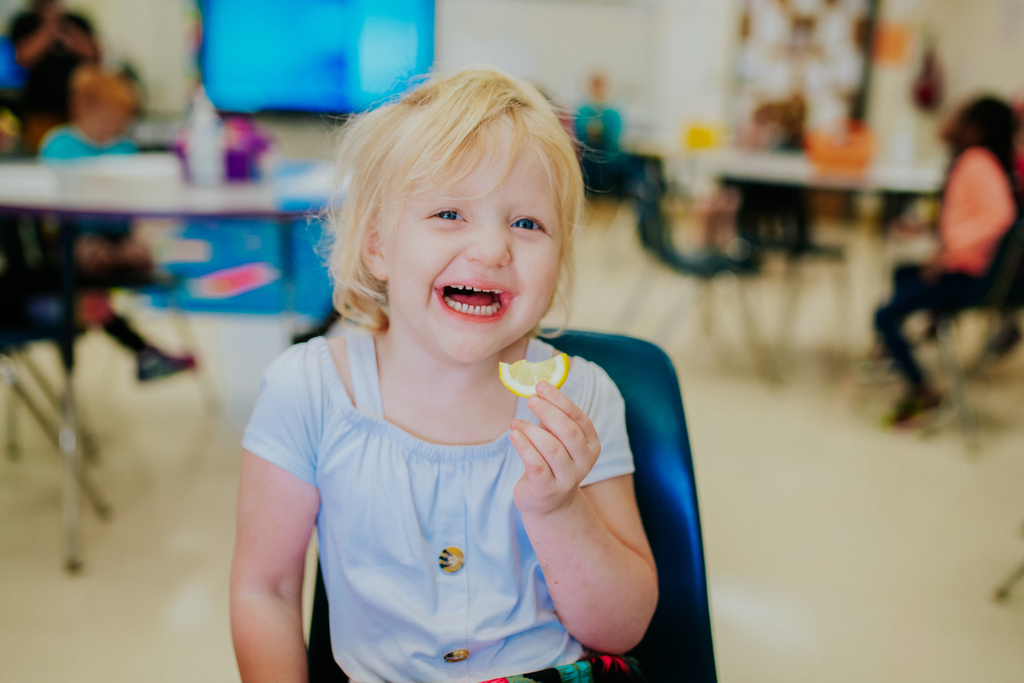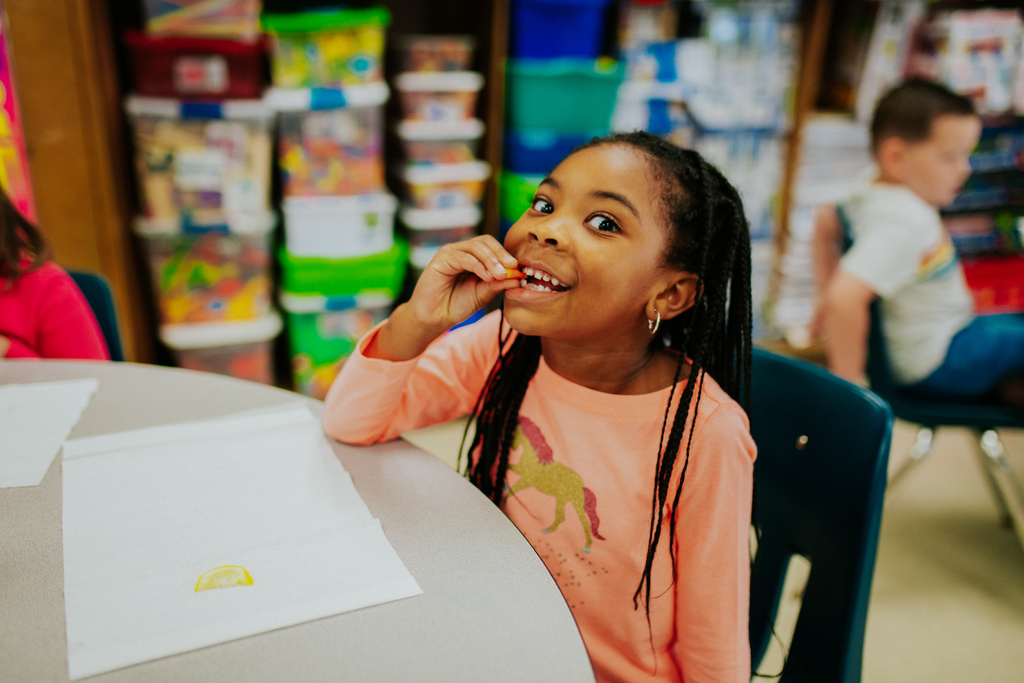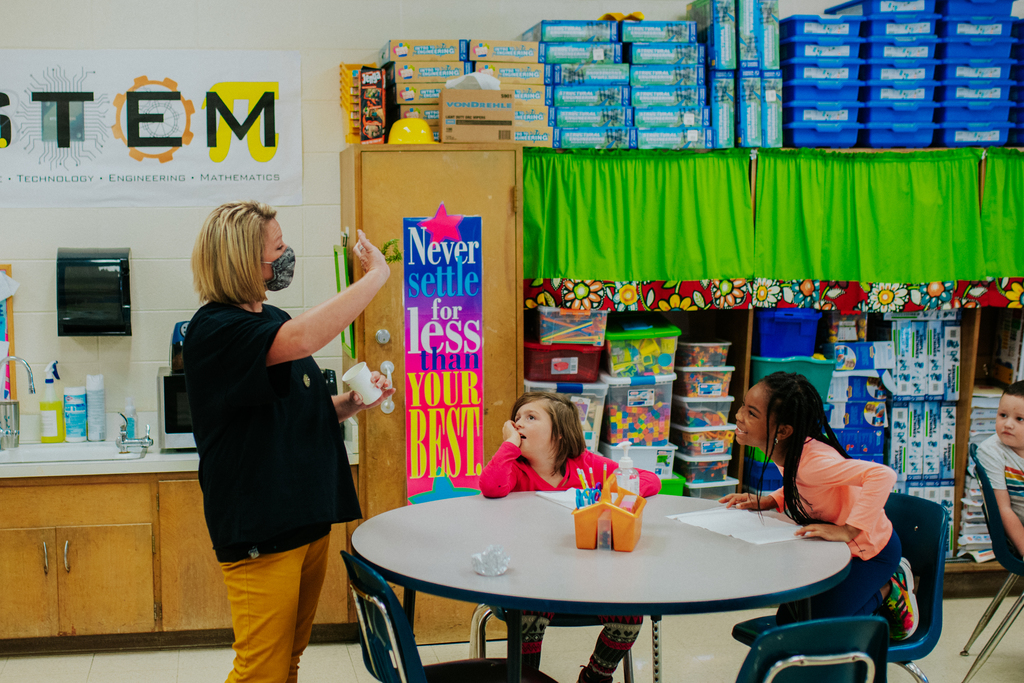 Welcome, Ms. Savannah Martin! 🍎🎉 Ms. Martin is a new 3rd-grade teacher at Starr Elementary. Savannah is a Belton native and a recent graduate of Anderson University. While obtaining her degree in Elementary Education, she completed her clinical experience at Flat Rock Elementary. She enjoys reading, adventuring to new places, and spending time with family in her spare time. We are excited to have Ms. Martin join us! 💛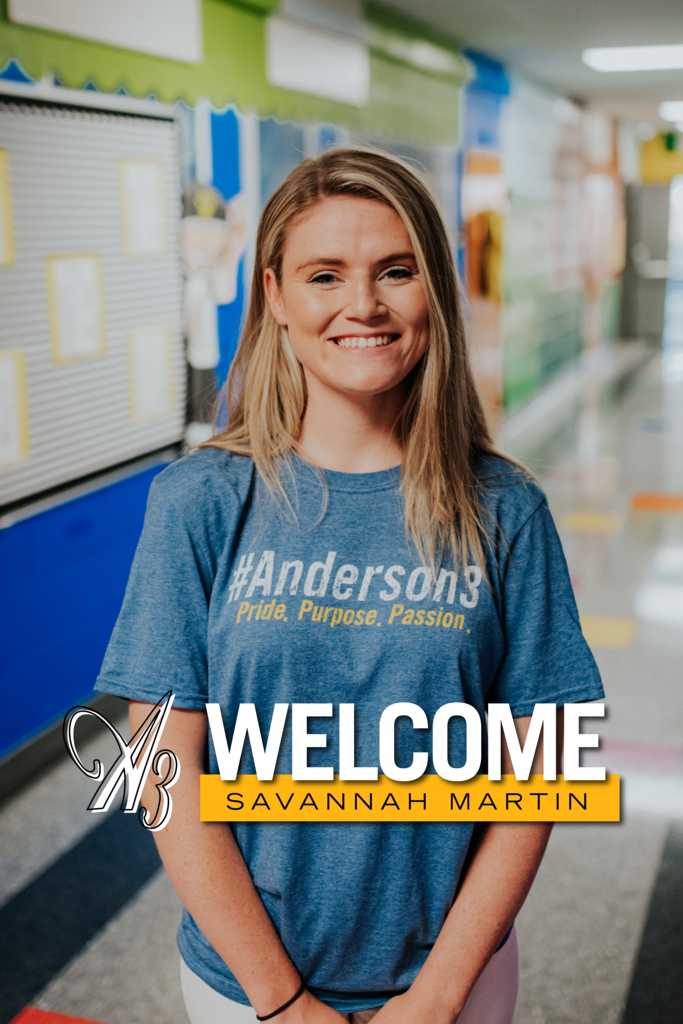 Tonight at the Anderson 3 Board of Trustees meeting, Crescent students Kaydon Sauers, Josh McGuffin, and Luke McGuffin presented the board with a custom c-paw clock. The students crafted the clock during their Building Construction course led by Coach/Teacher Cory Drennon. The clock is just one example of the great things happening in the Building Construction Course at Crescent! 🧰🔨🕒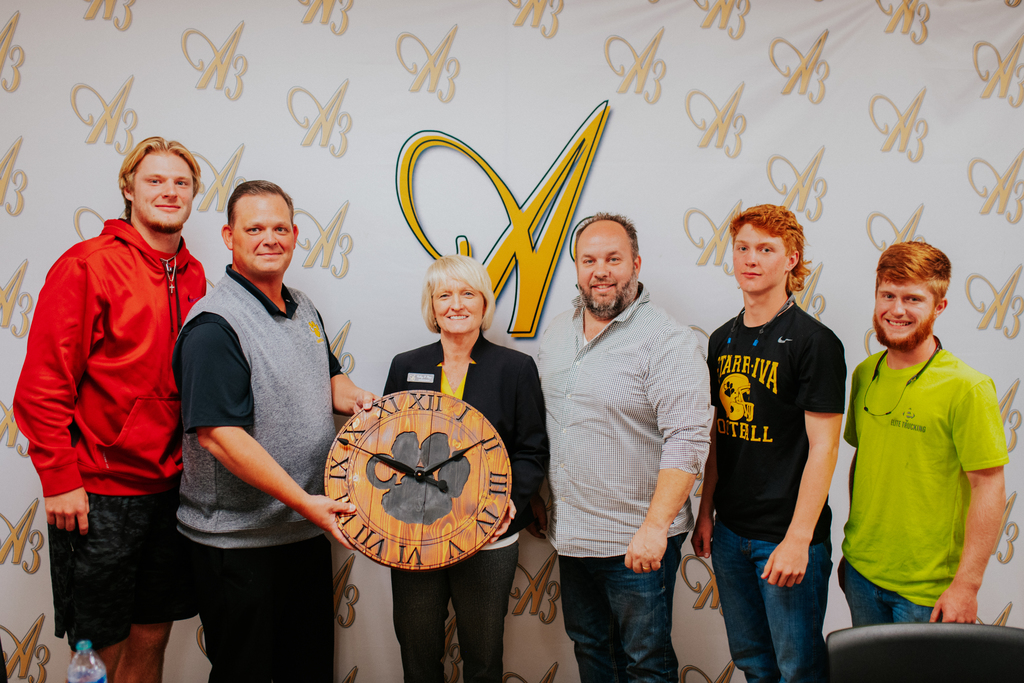 Milky Way Farms recently released their new orange cream flavored milk "Tiger Fuel"! Thank you to Jackie"s Starr Mart & Cafe and Milky Way Farm for fueling our Tiger Teams.🥛 🐅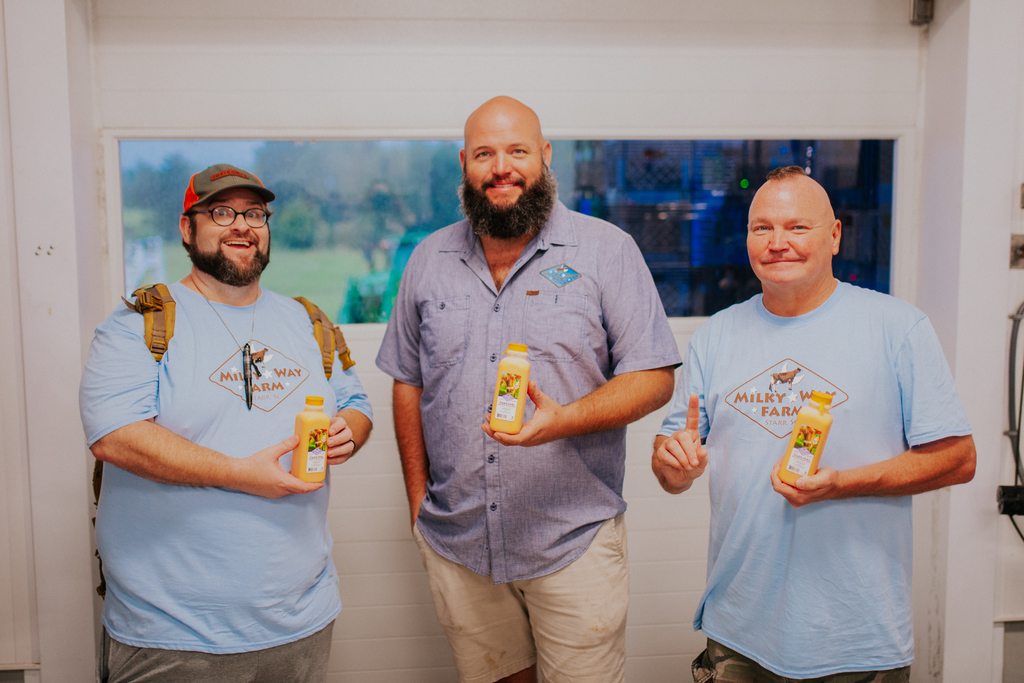 REMINDER: DHEC will be at Crescent High School in the New Gym Parking lot TODAY, Friday, October 8, from 6:30 - 9:30 PM. Free Pfizer Vaccines and Boosters will be distributed.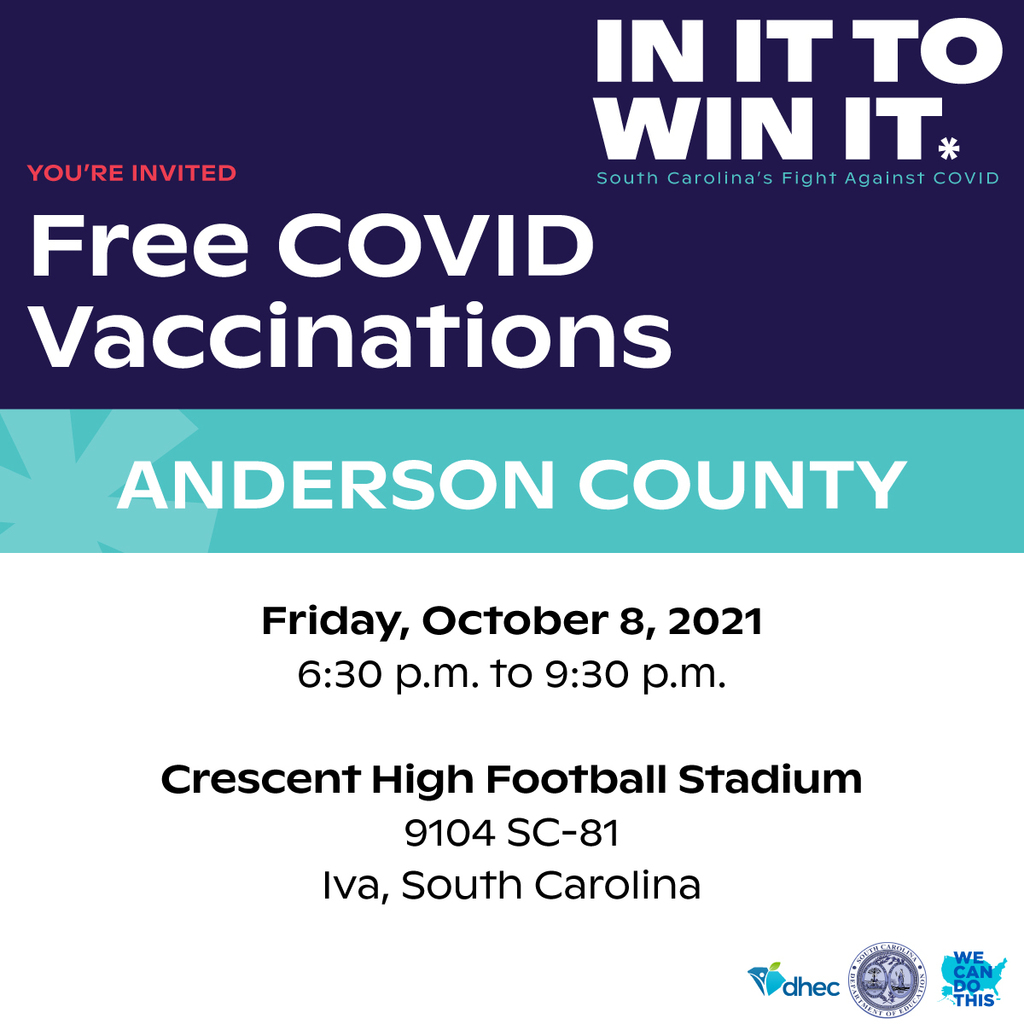 There is currently several road closures and hazards in the Anderson 3 (Starr/Iva/Flat Rock) area. We are currently aware of the following: -Pruitt Rd. - Closed -Audrey Hardy Rd. - Closed -Jones Rd. -Closed from Erwin Cir. to Tucker Dr. -Fred Dean Rd. - Closed from Hicks Dr. to Wilton E. Hall Rd. -Gentry Rd. - Closed from Brooks McGee Rd. to Carrington Ln. -Sexton Ginn -Closed from Riddle Rd. to Pruitt Rd. We will send additional updates will additional hazards if necessary. Please be aware that road hazards may affect bus transport times. (10/8/2021)