5K Registration is Now Open!🎒✏️ Visit
https://bit.ly/A3-ENROLL
to register. Children must turn five on or before September 1, 2023. Students enrolled in our 4K program do not need to be registered through the new student portal. 📍 To view our elementary attendance zones visit:
https://bit.ly/A3AttendanceZones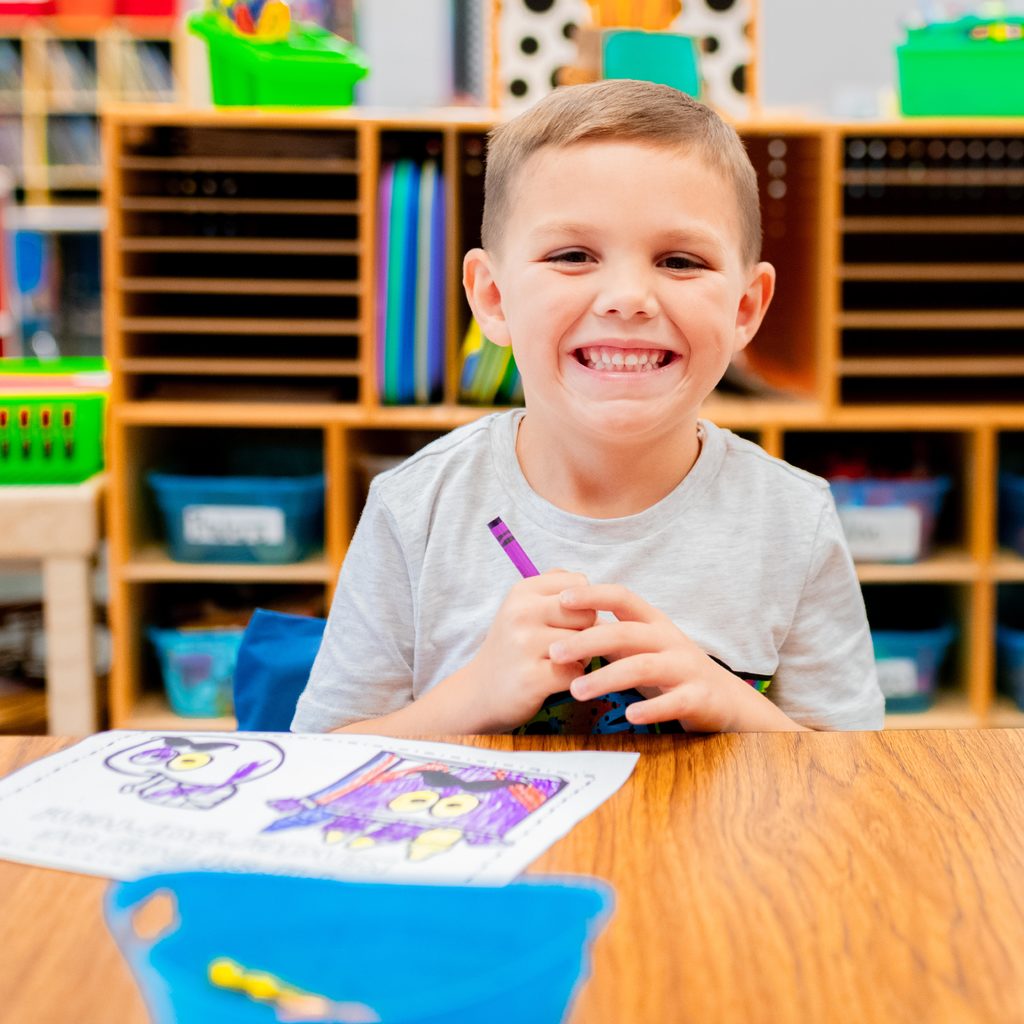 Our 2023-2024 #A3TeachingTeam is filling up quickly! 🍎 Katie Spires is our first signee of the season! She will teach 1st Grade at Flat Rock Elementary. Katie is an Early Childhood candidate at Erskine College and a 2019 graduate of Crescent. Welcome Home, Ms. Spires! 👩🏻‍🏫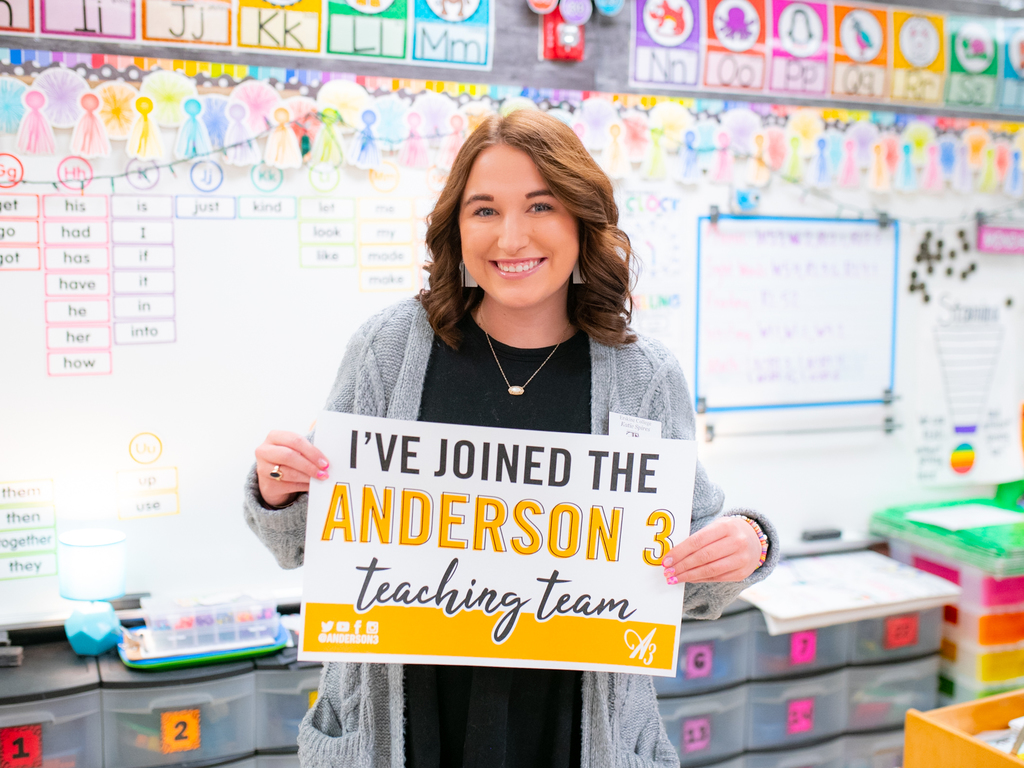 🚌: Flat Rock 6 was involved in a minor collision with another vehicle during elementary afternoon dropoff. Five students were on board, along with the bus driver. No injuries were reported. Thank you to our first responders! 💛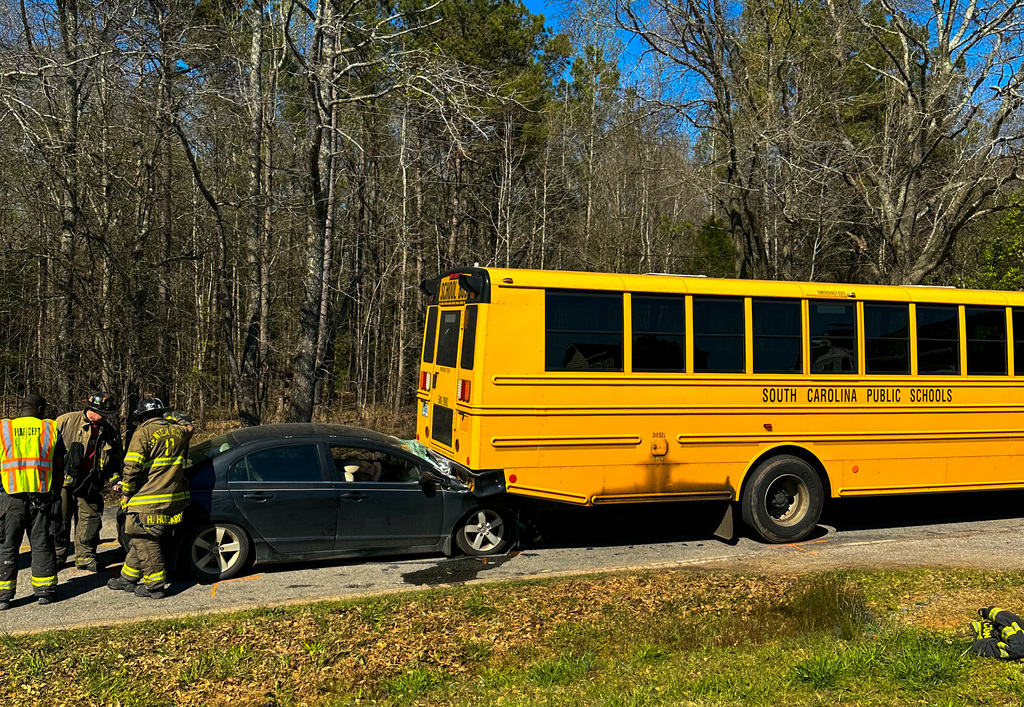 🚨NEW POSTING🚨 We are now accepting applications for an Elementary Teaching position at Flat Rock Elementary for the 2023-2024 school year! For more details on this position and to apply, visit:
http://bit.ly/A3Careers

Our students are the gold at the end of the rainbow! 🌈☘️⭐️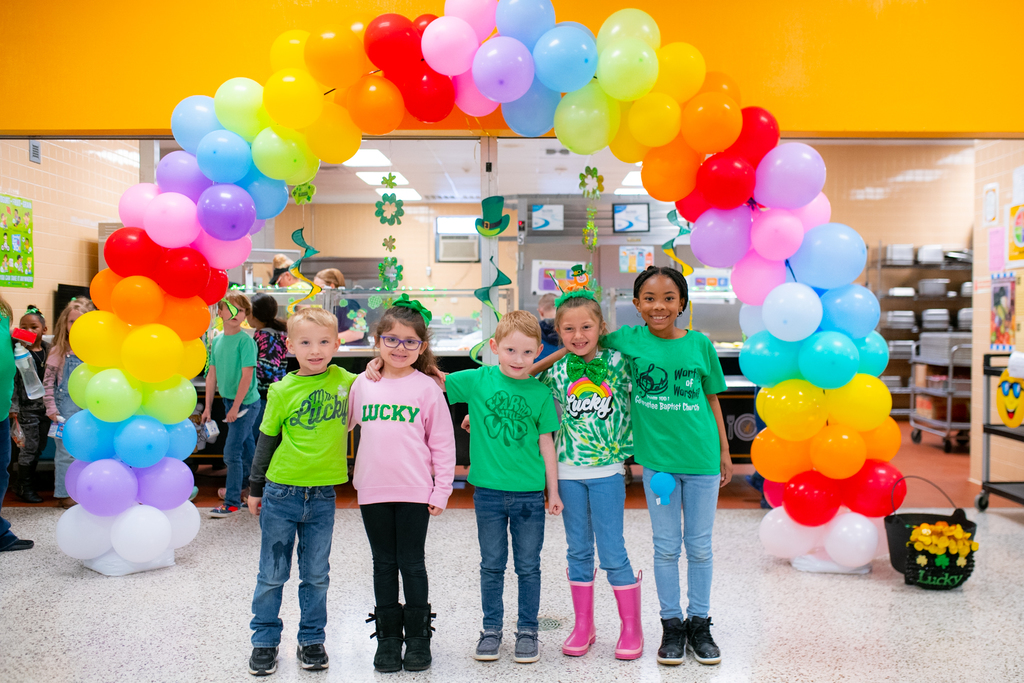 Happy Pi Day! 🥧🎉 Our students and teachers had infinite fun doing Pi-themed activities and lessons!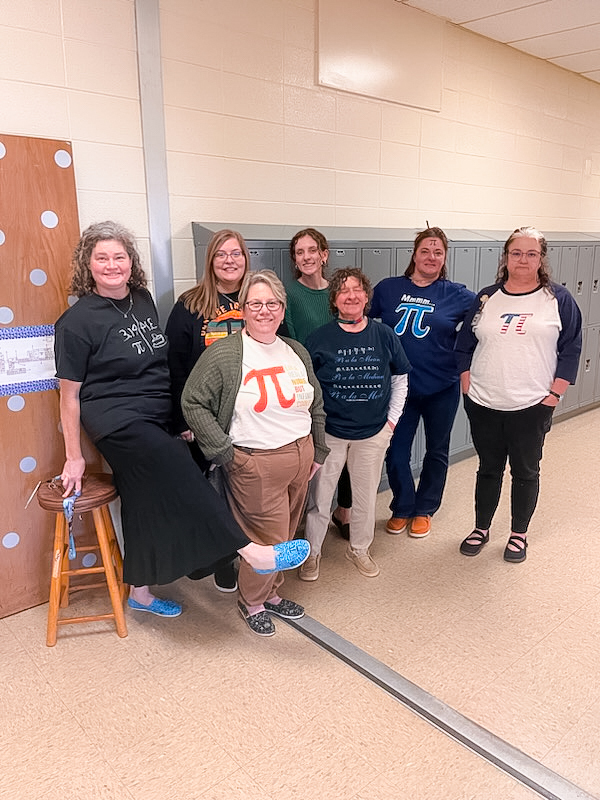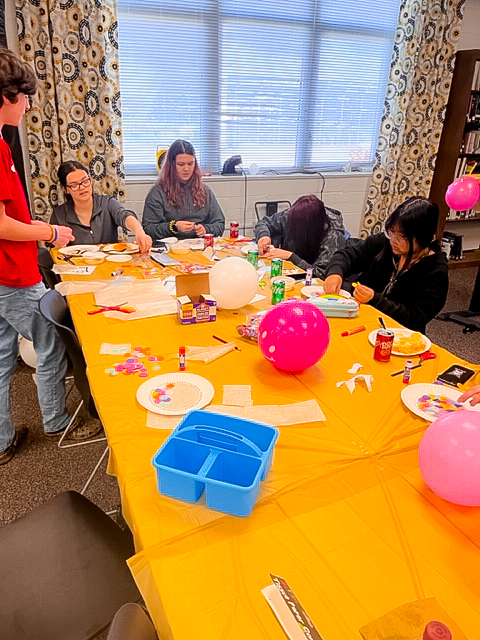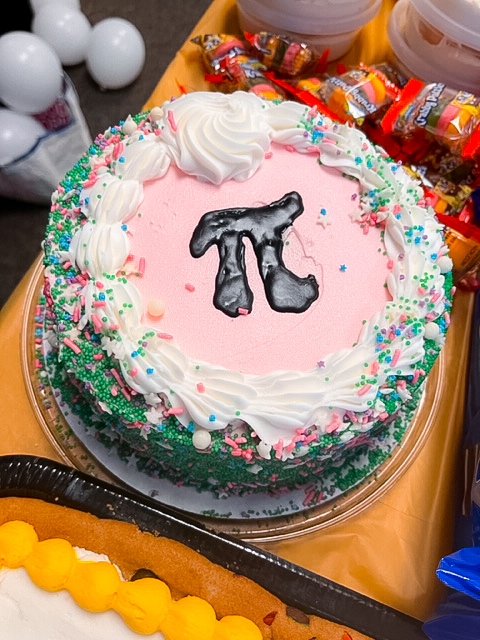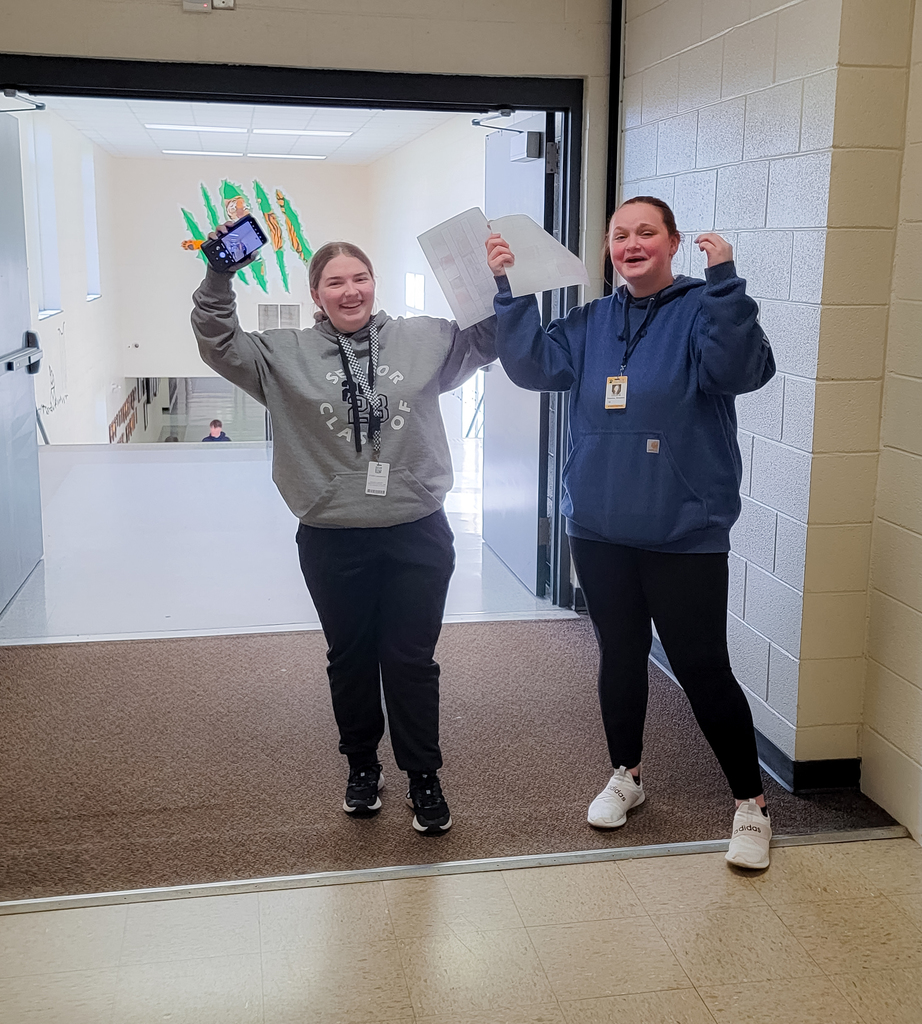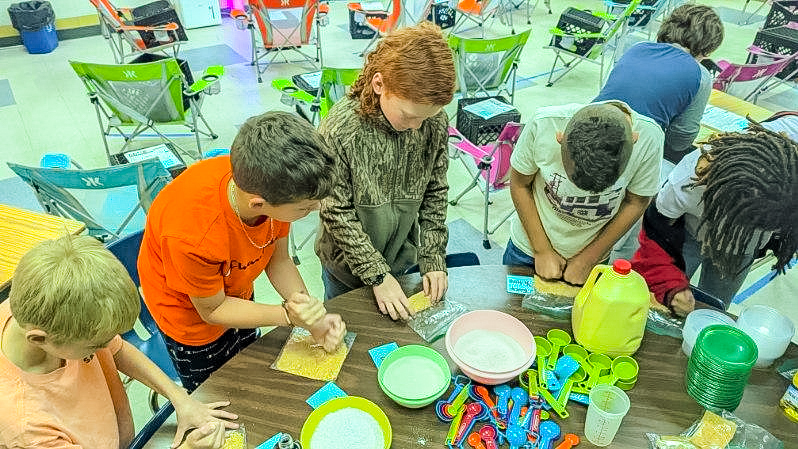 Meet #A3AllStar, Mrs. Dawn Moore! 🌟📚 Mrs. Moore is the School Librarian at Starr Elementary School. Dawn has been a teacher for 27 years, all in Anderson 3. She started her career at Starr-Iva Middle, teaching 8th and 6th grade for two years. She then taught 3rd grade at Iva Elementary for four years before holding the position of Teacher Leader, splitting the week between Iva and Starr for seven years. Moore is a proud Crescent alumnus. She earned a bachelor's degree in Elementary Education and Early Childhood Education from Erskine College before obtaining a master's in Library and Information Science from USC. Dawn and her husband, David, have three children, Taylor, Will, and Draven. "What do you value most about your position?" "I love the fact that I get to interact with every student in my school each week. For at least five years, I get the privilege of watching these kids grow. They not only grow in stature, but they grow from beginning readers to advanced readers. I get the opportunity to read aloud, suggest new authors and genres, promote problem-solving, and guide students to become more independent learners. It truly is the best job in the school!" Mrs. Moore is a Starr Elementary staple. We are blessed to have her; she is truly an #A3AllStar! Congratulations! 💛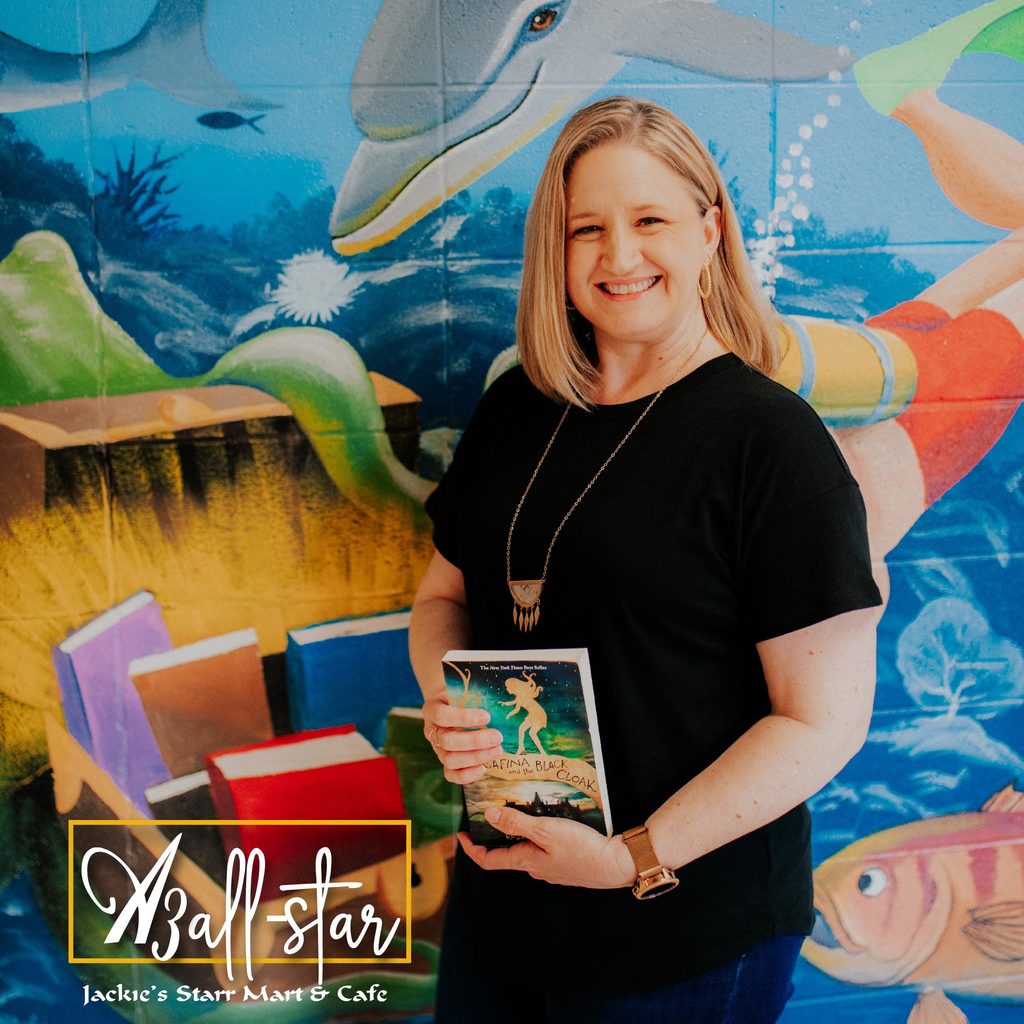 Monday, March 13, is a Professional Development day for Anderson 3 Staff and a student holiday. Students will return Tuesday, March 14! 🎒🚌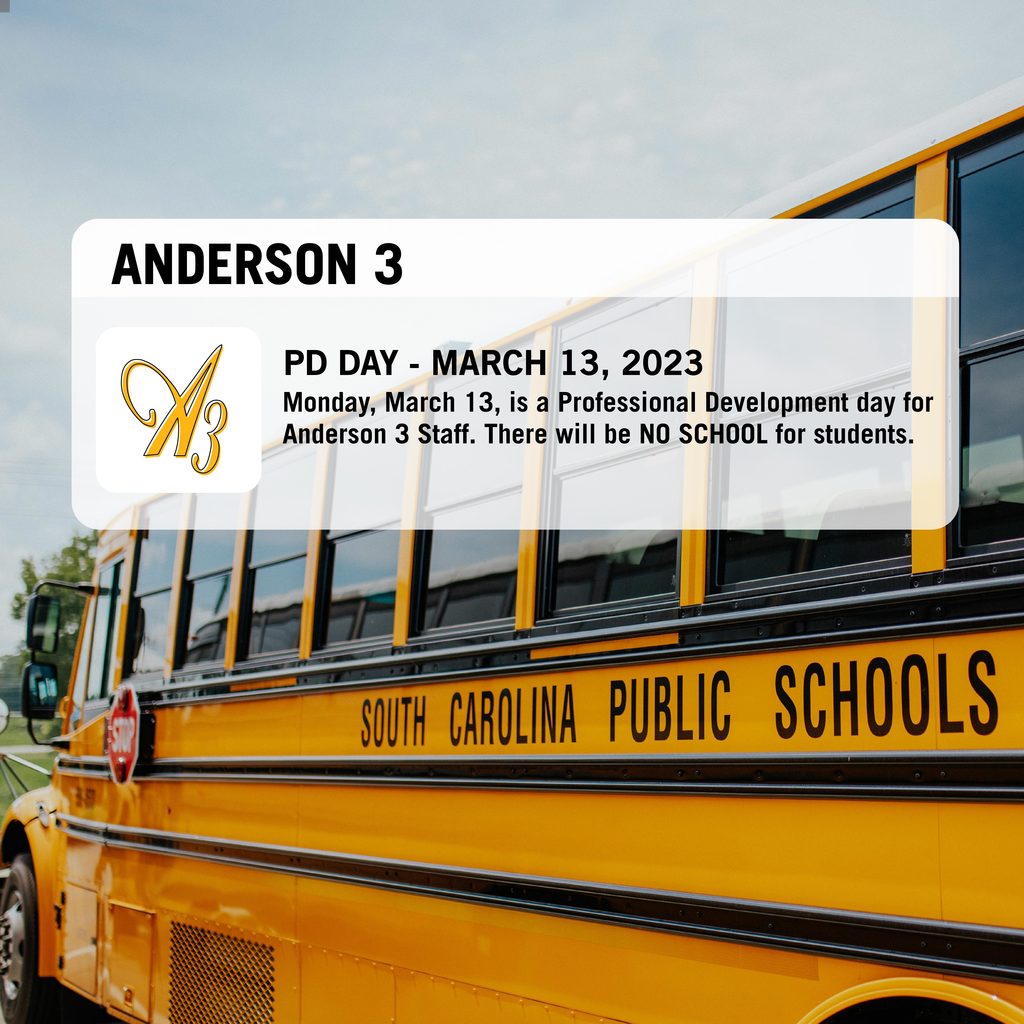 🚨JUST POSTED🚨 Crescent High School is now looking for a Special Education Teacher to join their team for the 2023-2024 school year! 👩🏻‍🏫 For more information on this position and to apply, visit::
http://bit.ly/A3Careers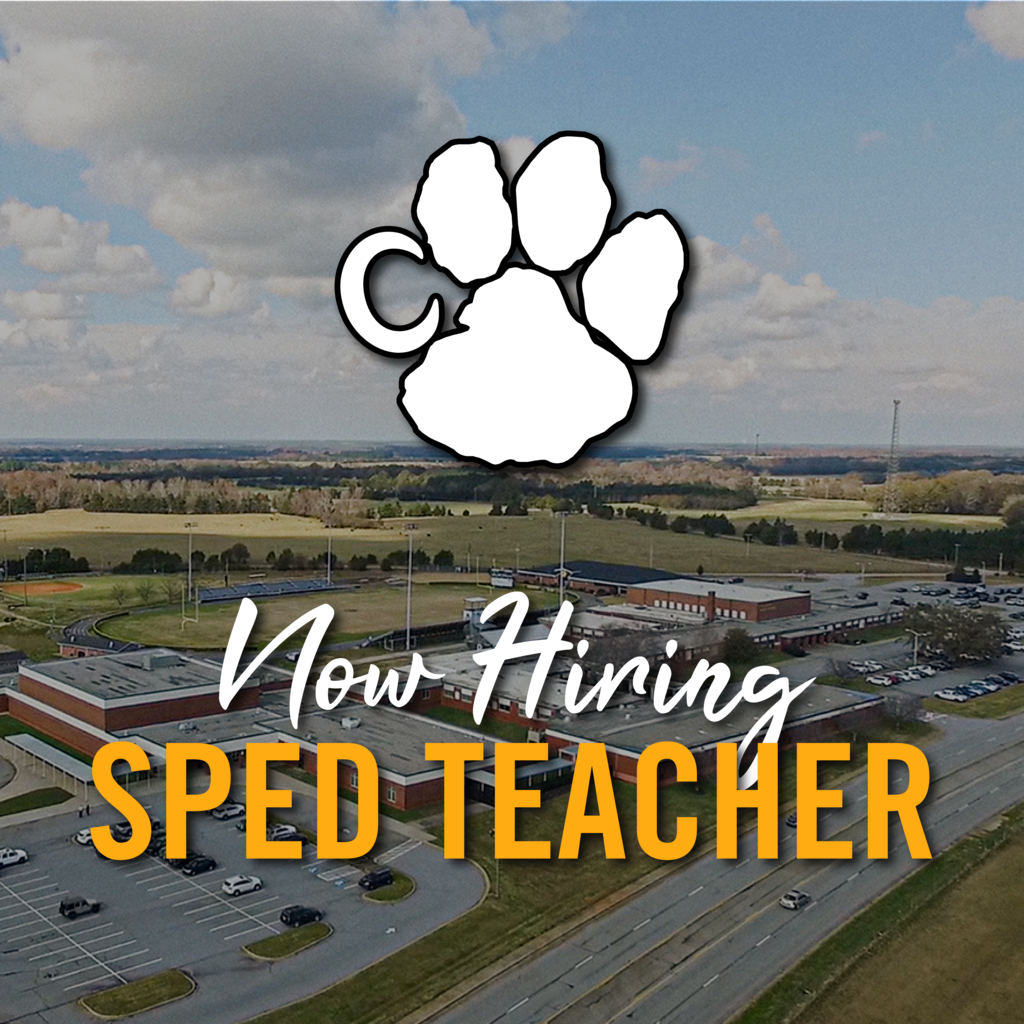 Over the next several weeks, our middle and high schools are raising money for United Way of Anderson County. To outshine last year's successful campaign, Starr-Iva Middle School has announced "Darts of Doom"...... 🎯😳
https://youtu.be/zOflsEC0AjY

During #FFAWeek2023 Crescent FFA Officers visited the South Carolina statehouse to thank local legislators for their support of SC Agriculture! 👨🏻‍🌾🚜🌾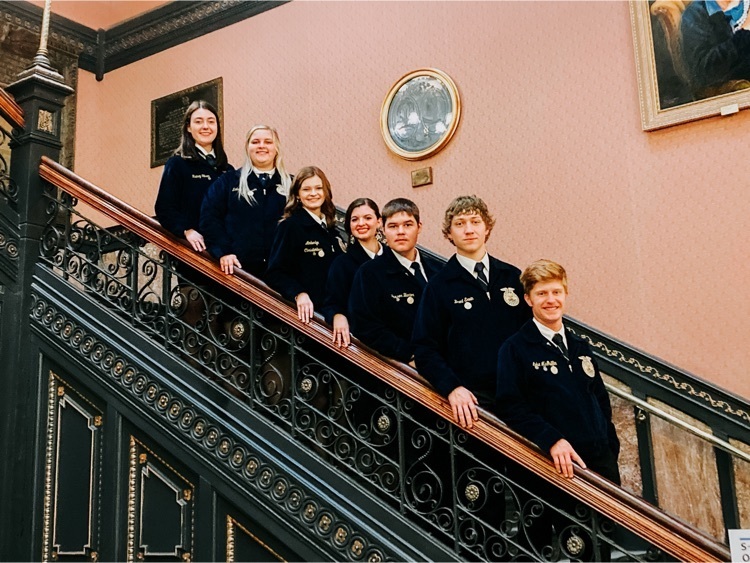 Due to the potential for extreme weather conditions during dismissal time, especially high winds that cause dangerous conditions for bus operations, Anderson 3 will dismiss students early on Friday, March 3. Middle and High School - 12:30 PM Elementary - 1:30 PM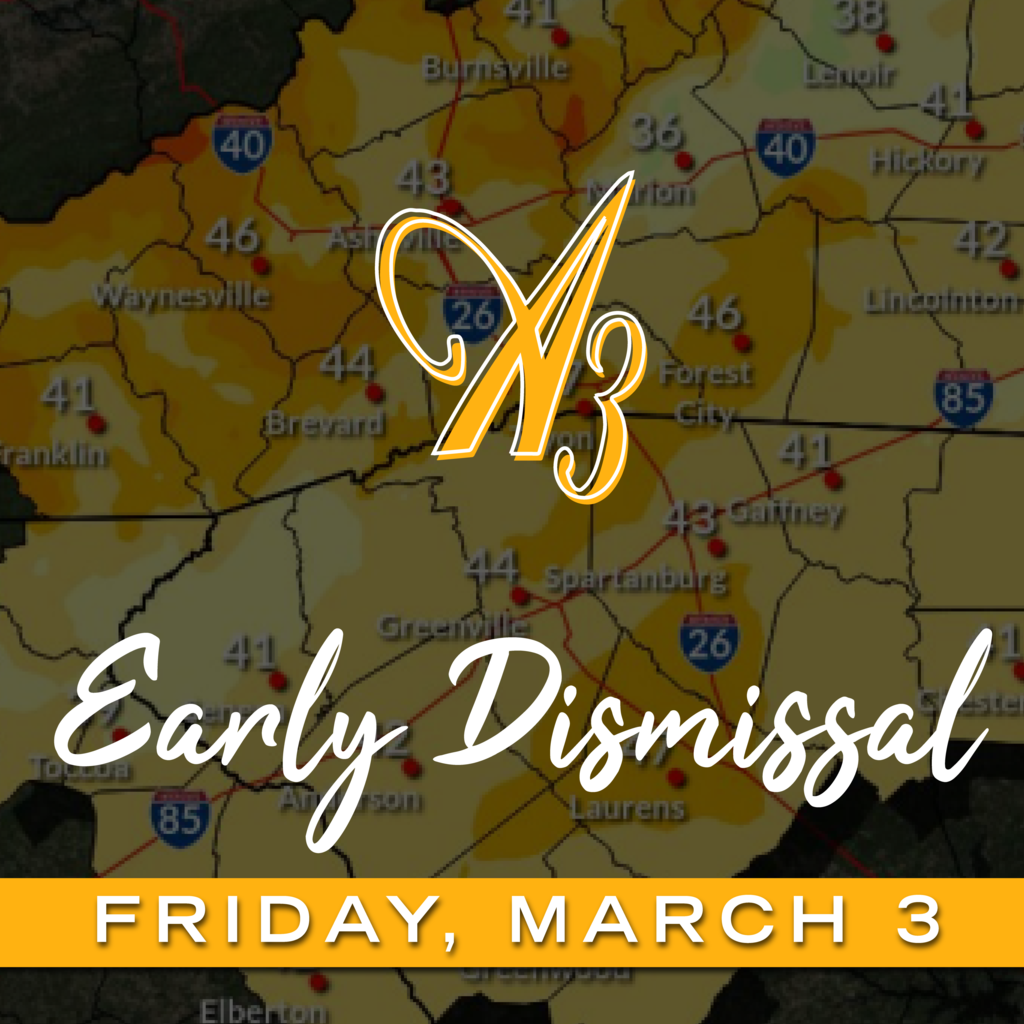 Meet the McCulloughs! 💕🐯 Dylan is our Chief Communications Officer, and Jordan is a 5th Grade Teacher at Iva Elementary! 📸👩🏻‍🏫 The pair met in elementary school and have been friends since 1st grade. "In high school, while working on the yearbook staff together, we began to 'talk,' but we didn't start dating until right after high school graduation. (Mrs. Sherry Holbrook called it long before we ever admitted it.) After four years of college and time together, we married in the infamous Covid year of 2020. Together, we live in Starr with our two long-haired dachshunds, Tillman and Sullivan, and are now expecting our first (human) child, Leland Wayne, in two weeks! In our free time, we love to travel together. Charleston, SC, is our personal favorite! P.S. Our picture is from our first year working together in Anderson 3, in Jordan's first classroom at Starr-Iva!" 💗 We are delighted to have these homegrown Tigertown Lovebirds in Anderson 3! 💛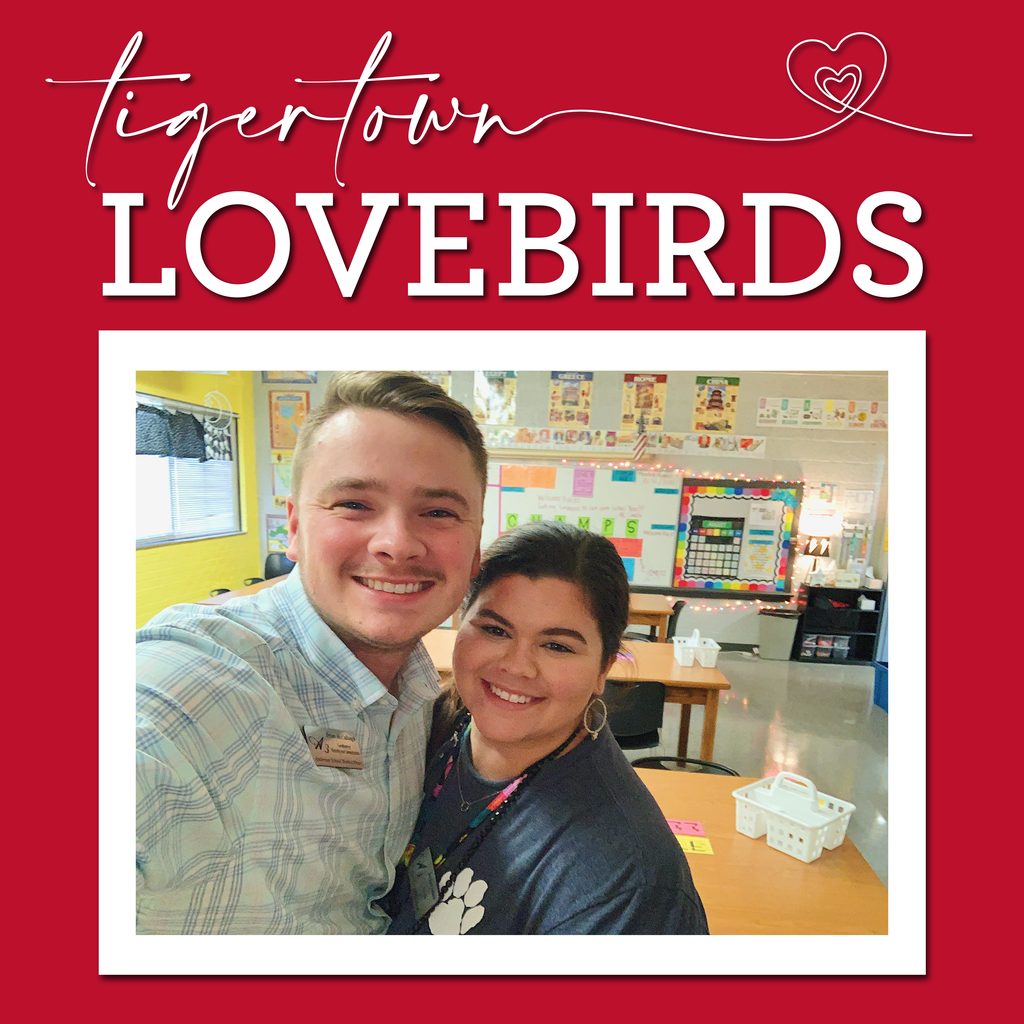 How Cute are the Crafts?!? 🥰💞 Jeff is our Director of Athletics, and Shawn is a Digital Integration Specialist at the Elementary Level! 🥎💻 Lovey-dovey Info! 💕 "I first saw Shawn my senior year at Erskine, her freshman year. She was injured and lightly jogging along the sideline at soccer practice while I got the field ready for an intramural game….she was and still is the prettiest sight I have seen! We didn't really meet then; I just kind of followed her around campus for a few days trying to get the nerve to speak to her. She turned down my offer of a ride back to her dorm from her soccer practice TWICE (she denies this, but it's absolutely true!), and then I had a friend ask her if she would go out with me. I was and still am intimidated by her!😀 We eventually became a couple and got married in 1993, so getting ready for THIRTY YEARS!" -Jeff "We met while I was playing soccer, and he was lining off the intramural field at Erskine. I rejected his offer for a ride across campus at least thrice until he wore me down - or I finally felt sorry for him. After dating on and off my freshman year, we got engaged my senior year. He made me promise I wouldn't make him move back down to Florida, and I made him promise we wouldn't move to Iva - again, he wore me down, or I felt sorry for him! We were married a year later, in June 1993." -Shawn About Y'all! 👨‍👩‍👦 "We have two great kids, Eric and Ellie…and both are A3 grads. Free time is rare, but we try to make the most of it when we have it. "Date nights" are usually at Tiger athletic events, but we have made the time to take a couple of AWESOME trips over the last few years. We are different in many ways; she would tell you that she is the adult in the relationship and that I act like a small child. And she is probably correct. But nothing is greater than going through life with your ABSOLUTE best friend. We have FUN together….or at least I do! Shawn makes me smile, and that is a wonderful thing. FUN "FACT" (or fiction, possibly): Shawn really LOVES Weeki Wachee Springs in Florida, the Okefenokee Swamp in South Georgia, and other "old school" tourist stops. She also has the recently-acquired uncanny ability to determine the nationality of dogs simply by looking at them. I DO NOT. It's truly amazing." -Jeff

Meet our Tuesday Lovebirds, the Grays! 🥰💞 Cade is the Physical Education Teacher at Starr Elementary, and Aimee is the Chief Information Officer for Anderson 3. 🎾💻 Aimee was visiting a friend that went to Lander University one weekend in 1996. The friend's roommate had a crush on Cade and drove them all night in her Suzuki Samurai, looking for him. When they finally found him at a fraternity party, Cade tried to talk to Aimee, but she was uninterested because she had a boyfriend back at Clemson. Fast forward ten months, and they found themselves both single and at a mutual friend's apartment playing a game of Trivial Pursuit. When Aimee correctly answered a sports trivia question, Cade knew she was The One. They were married in March 1998. ⚾️ "Talking about outkicking your coverage; I kicked it through the end zone and out of the stadium." -Cade 🏈 "We have three wonderful kids, Landon (24), Ivey (20), and Caroline (14). We spend our time watching or playing sports and traveling. Fun Fact: When they first started dating, Cade worked construction with a man named Allen. He would tell Aimee about how crazy and funny Allen was, and he would talk to Allen about the girl he was dating. He mentioned Aimee's last name to Allen about two months into dating. That's when Allen realized that Cade was dating his daughter! Cade quit construction shortly after that." Another fun fact: Cade does all the laundry and dishes and puts gas in Aimee's car, and in return, Aimee makes all of his spreadsheets, proofread his Facebook posts, and fixes his computer every time he messes it up. 🧺💛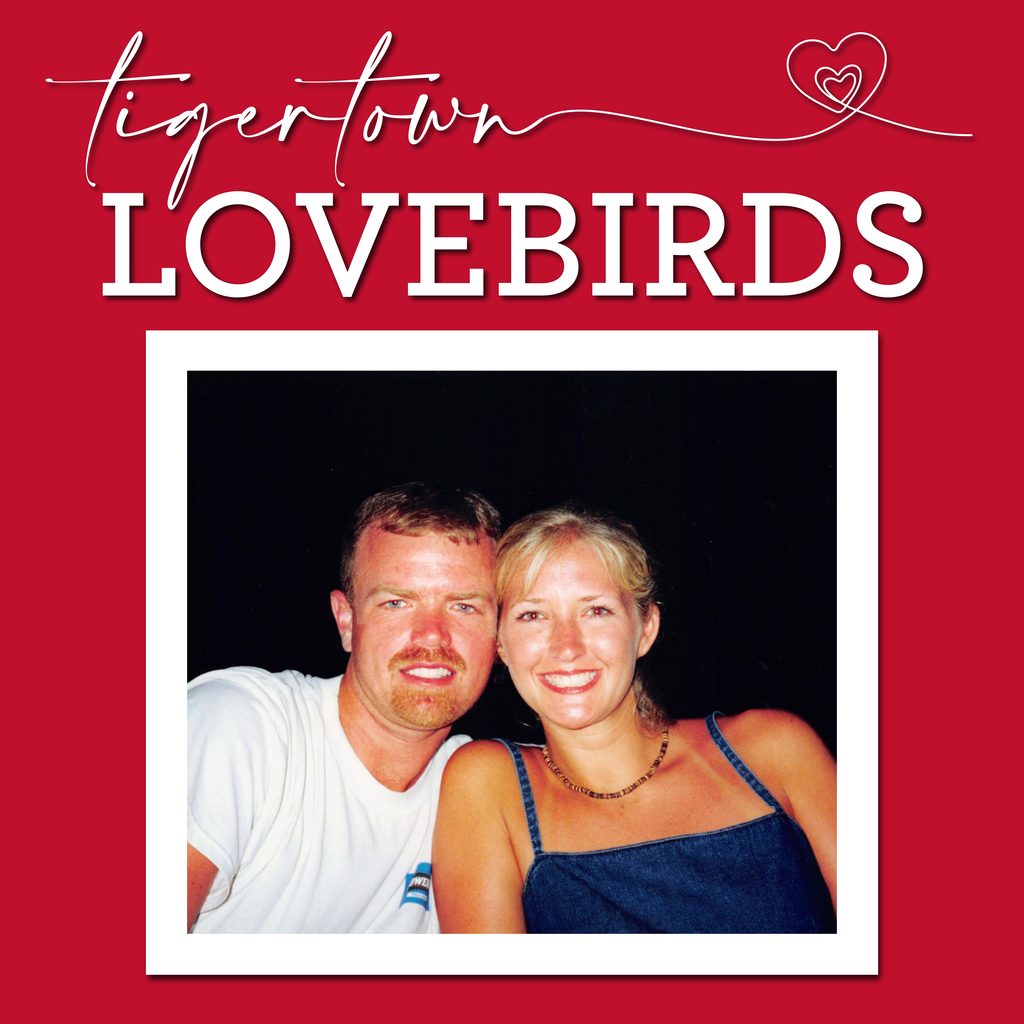 Have You Heard? 🦻🏼🎺🎶 Flat Rock Elementary is seeking a Music Teacher for the 2023-2024 School Year! For more details on this position and to apply, visit: bit.ly/A3Careers

While Bus Driver Appreciation Week may be over, we appreciate our drivers and aides all year! Thank you for safely transporting #A3Students 💛🚌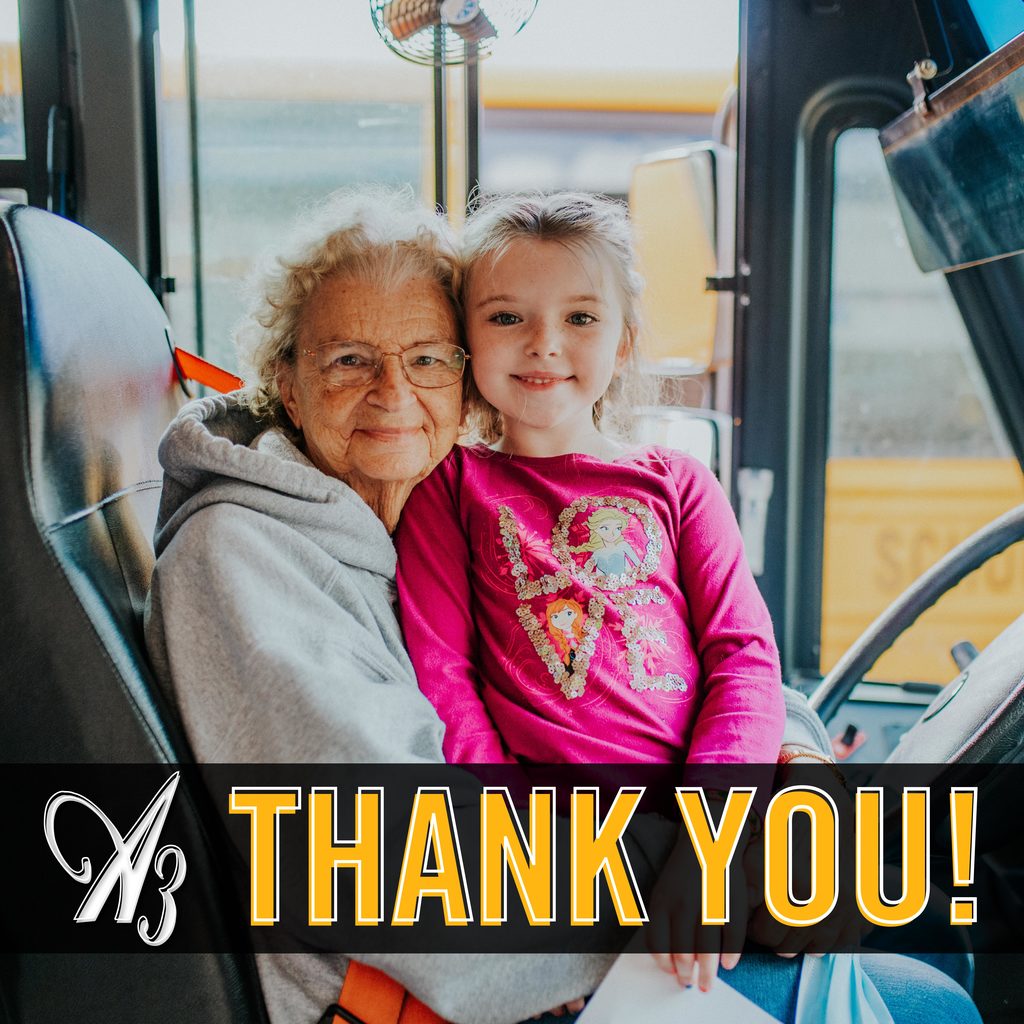 We LOVE the Russells! 💕🐯 Marty is a 6th Grade Social Studies Teacher, and Amy is the School Librarian, both serving at Starr-Iva Middle School! In addition to teaching, the pair are also heavily involved in Tiger Athletics as Coaches. 🏐📚 "We met in the gym at Crescent. I was coaching volleyball there during my junior year of college, and Marty had accepted a long-term sub position even though he was a certified teacher. He walked through the gym and smiled at me...and that was it. After that, we started doing FCA together at Crescent, and the rest is history!" 🥰 "We have three kids. Brody is a senior, Blake is a junior, and Branyon is in the 8th grade. Marty and I love to travel; our family has been to 45 states. We plan to check off three more this summer!" 🌎✈️

Loveuary continues with the Moores! 💕 David is an Assistant Principal at Starr-Iva Middle school, and Dawn is Starr Elementary's Librarian! 📚 "We both attended Starr-Iva, Crescent, and Erskine College at the same time, so we knew each other for years. However, we didn't go on our first date until about two weeks before David graduated from Erskine in 1994. We were married a year and a half later, in December 1995." "We have three children. Taylor and Will are in college, and Draven is in elementary school. We both love to travel. David loves all things history, so many of our trips include multiple stops for taking pictures of historical sites or visiting historic homes and museums. We also love music and try to catch as many concerts as possible. Over the years, we have spent much of our time at soccer fields across the Southeast. Our older children played club soccer, and now Draven has started his soccer journey." 💖⚽️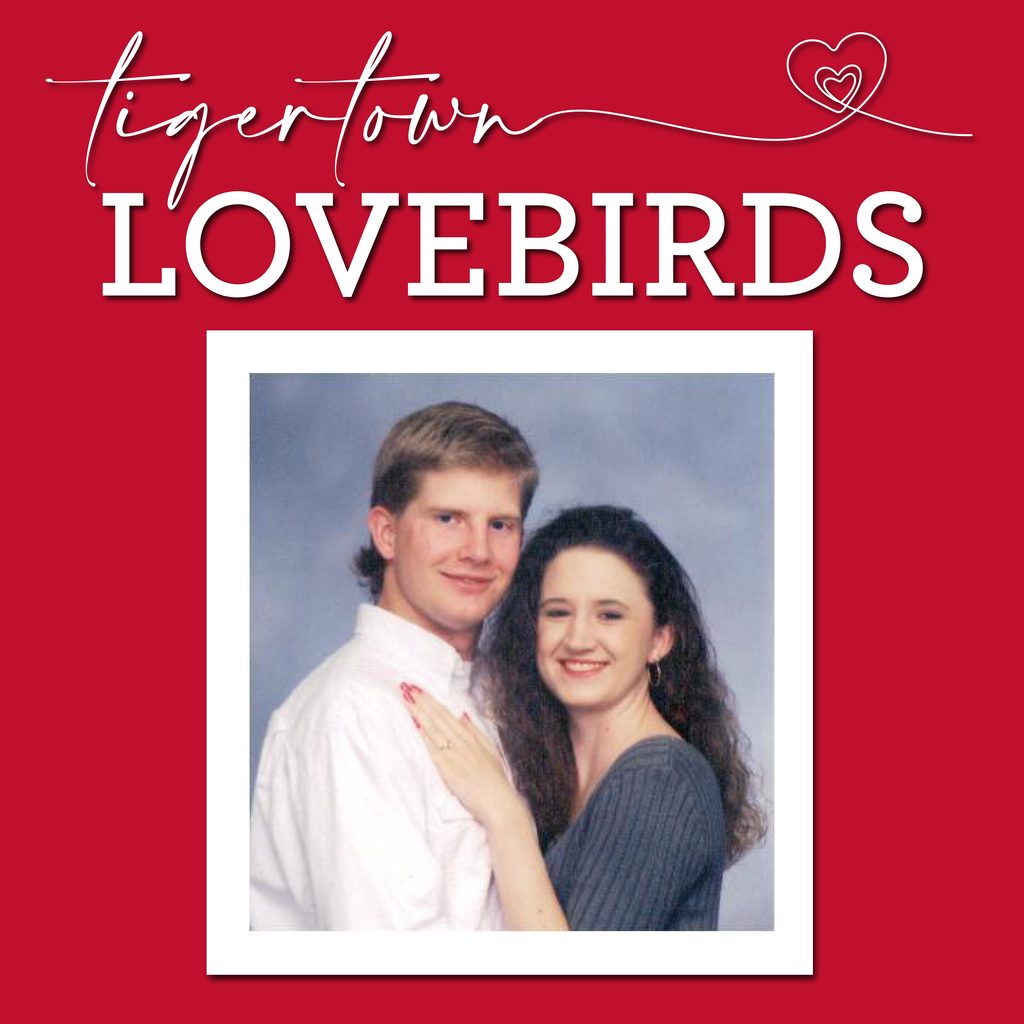 This morning Starr-Iva Middle School staff volunteered at the Golden Harvest Food Bank. The group packed BackPack SnackPacks for Anderson County students! 🎒🍽️