This year has been challenging, but we are Thankful. Thankful for flexibility. Thankful for community. Thankful for love. Thankful for our A3 Team, who continue to go the extra mile. And most importantly, thankful for our students. Happy Thanksgiving! 💛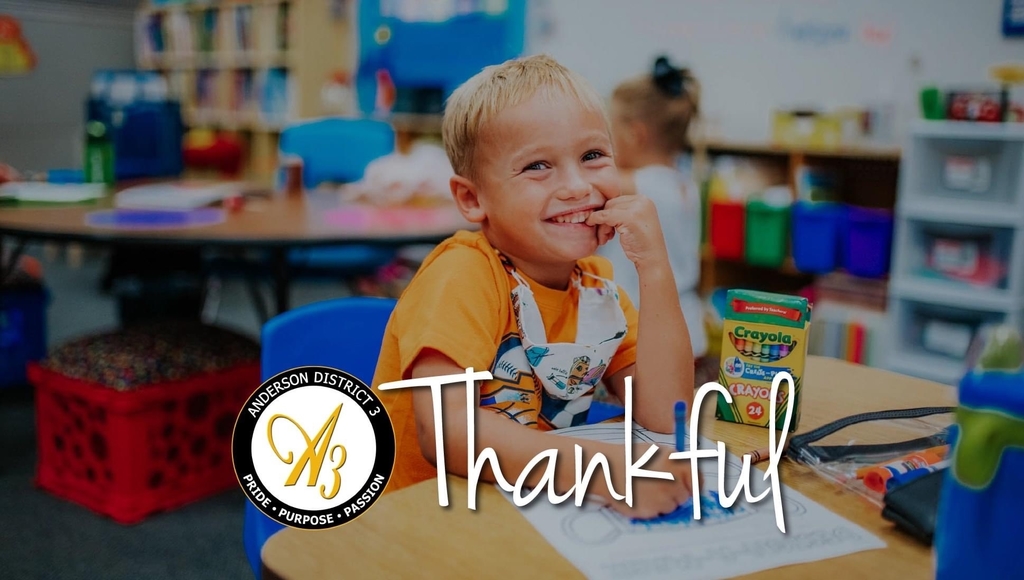 Please be reminded that breakfast and lunch will be sent home with students today and tomorrow. Beverages and other items may need refrigeration. Please call your student(s) school if you have any questions!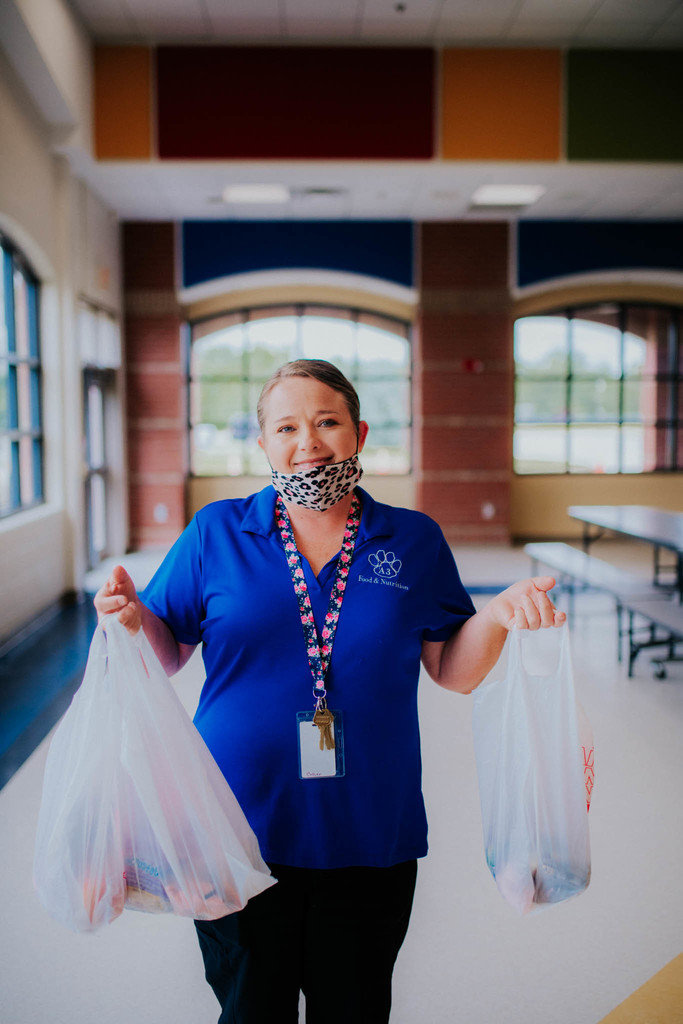 Welcome, Karen Pitzer-Hunsaker! Karen has joined the A3 Transportation Team! During the day, Ms. Hunsaker assists in the Starr-Iva Café. She has been married to her best friend for 23 years. They have five children, one grandson, and two more grand children on the way. Karen moved to South Carolina 11 years ago but didn't fall in love with SC until they moved to Starr. Karen said, "I am so blessed to be able to be a part of the A3 family, and I do believe we are the best district around!"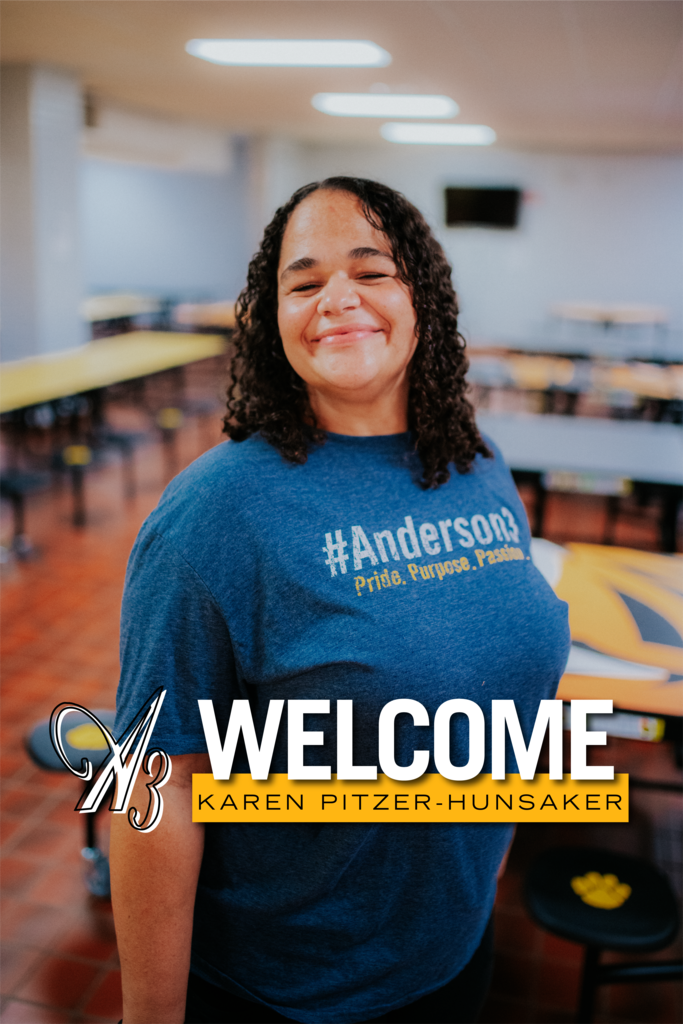 Anderson 3 has a continued mission of keeping our students and staff safe with consistent and thorough cleaning measures. Thank you to our exceptional staff members who continue to go the additional mile for our students!
Happy World Kindness Day! Don't forget to #BeKind!

Starr Athletic Association is holding Basketball Sign-Ups for the 2020-2021 Season. Contact Aaron Bruce (864) 760-7818 for more information.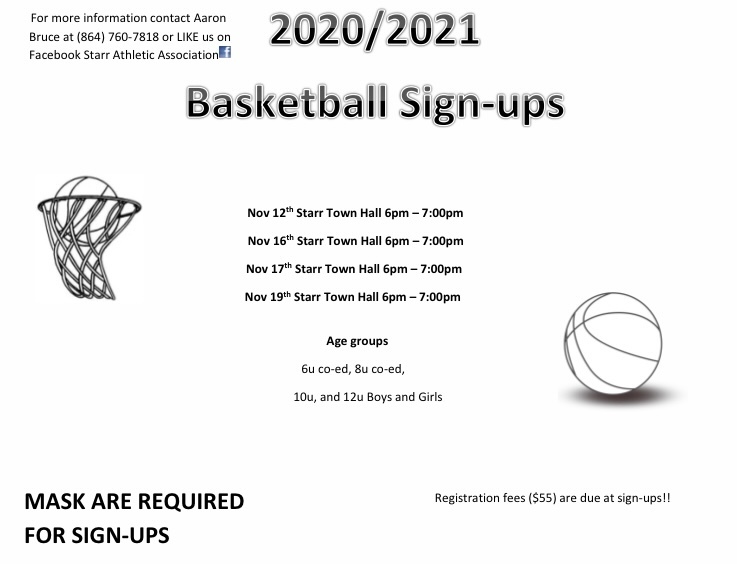 Today and every day, we salute our veterans for their sacrifice to our nation. Thank you, Veterans! #VeteransDay2020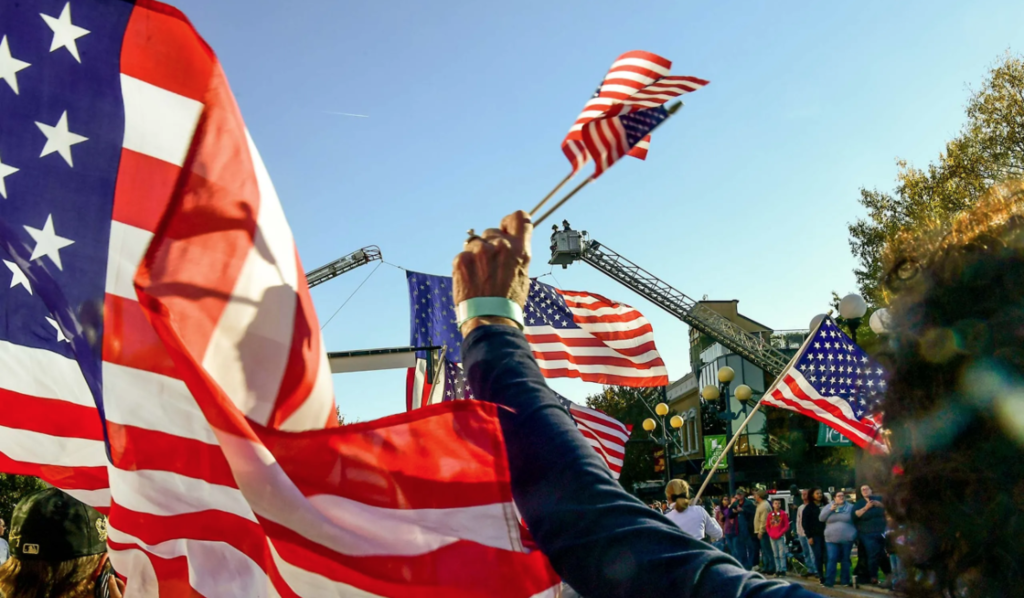 Good luck to the Boys and Girls Crescent Cross Country Teams as they travel to compete at the state meet! 🏃🏽🎉
It is with deep sadness that we inform of the loss of Anderson 3 employee Teresa Porter Crowe. Ms. Crowe served as a transportation aide and assistant in the Crescent Café. Our deepest sympathies and condolences are extended to her family. Please join us in keeping Teresa's family, friends, and co-workers in your thoughts and prayers as they navigate the days ahead.
Tuesday, November 3rd is a school holiday. Don't forget to vote!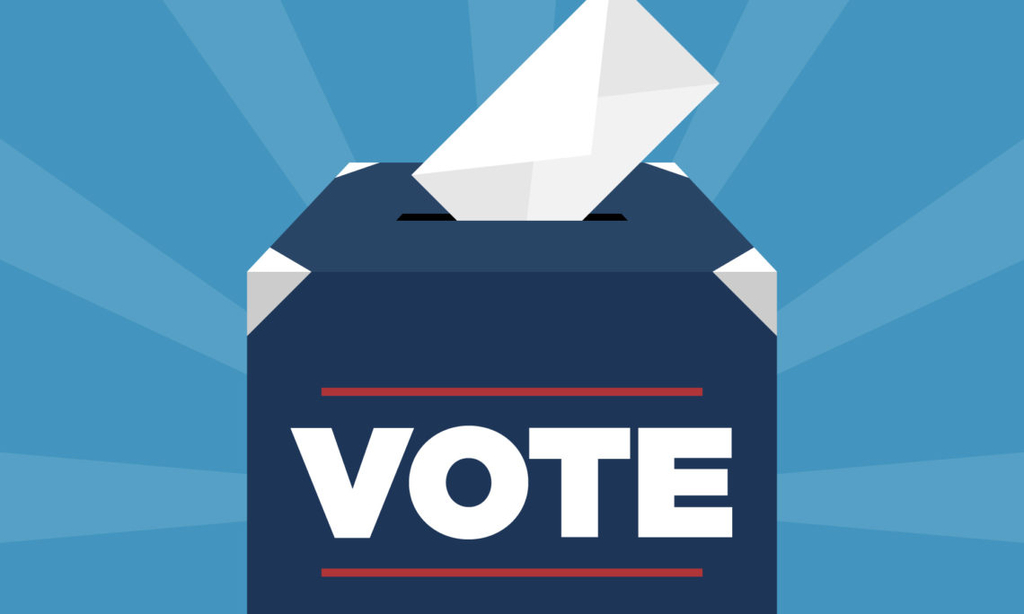 To Say "Boo" to Drugs, Flat Rock Elementary ended Red Ribbon Week with a school-wide trick-or-treat. The short event gave students a safe opportunity to celebrate Halloween! 🎃👻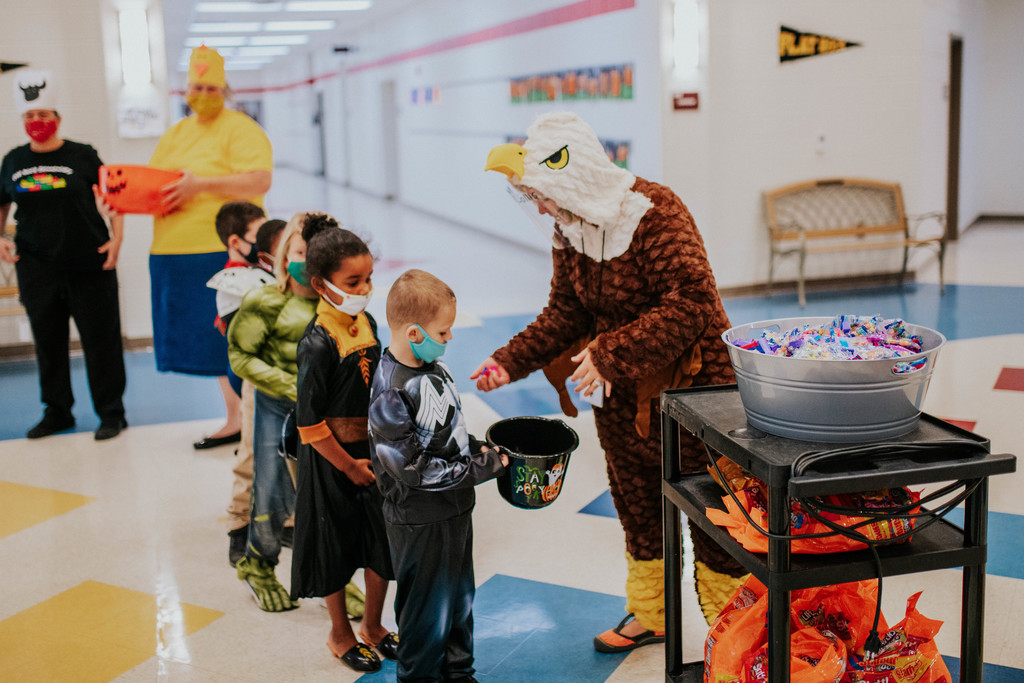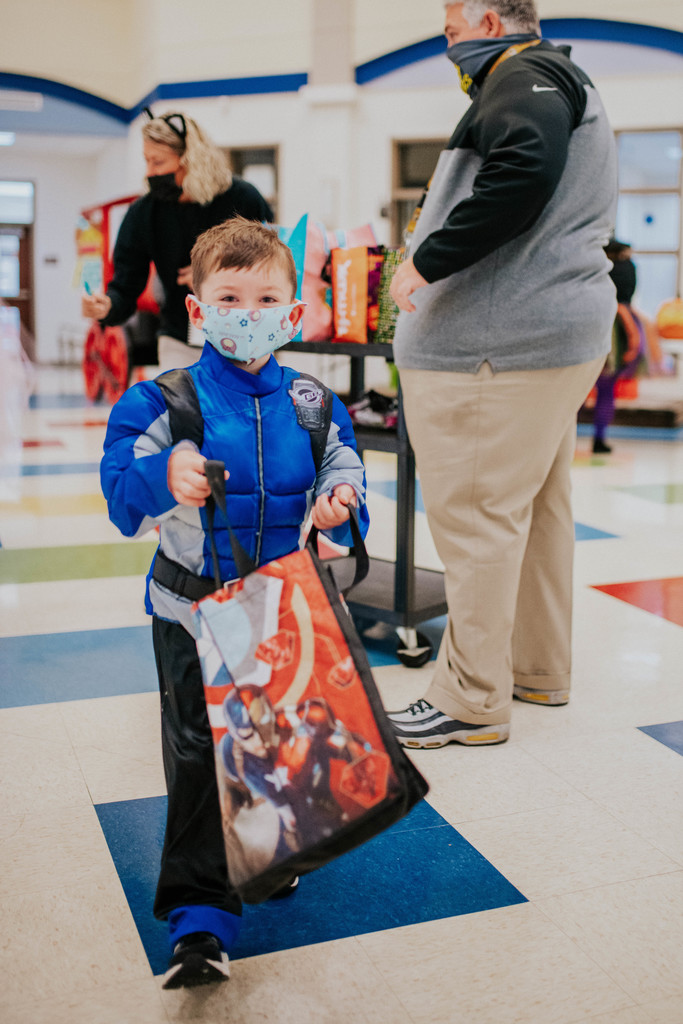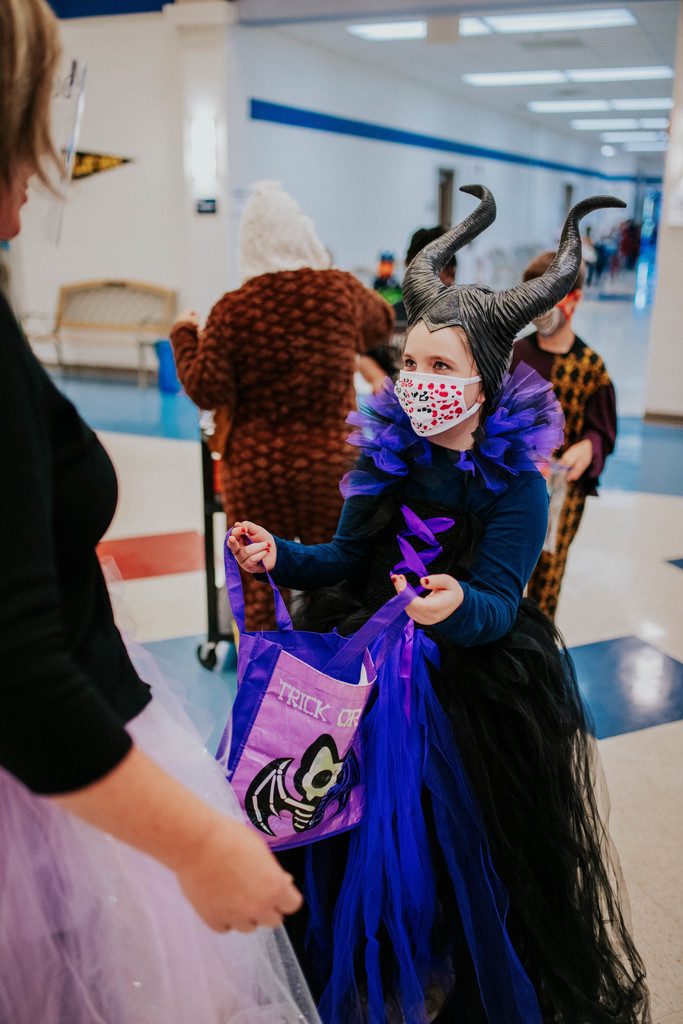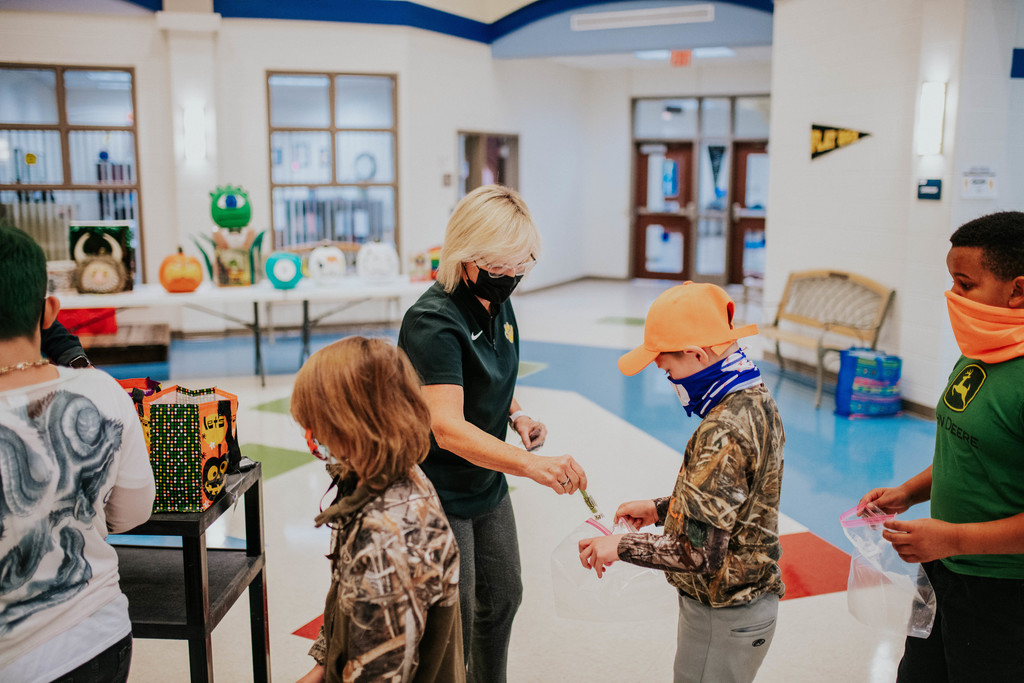 Monday, November 2nd, is an eLearning Day for Anderson 3 Students. Virtual and Face-to-face students will have an eLearning day. Teachers will hold office hours from 9-10:30 AM & 1:30-3:00 PM. If you need technical assistance, contact
eLearning@acsd3.org
or (864) 305-5010.
We are "Red"y to Fight Drugs! ❤️ This week elementary students wore red in honor of Red Ribbon Week. Red Ribbon Week is the yearly national campaign against drugs.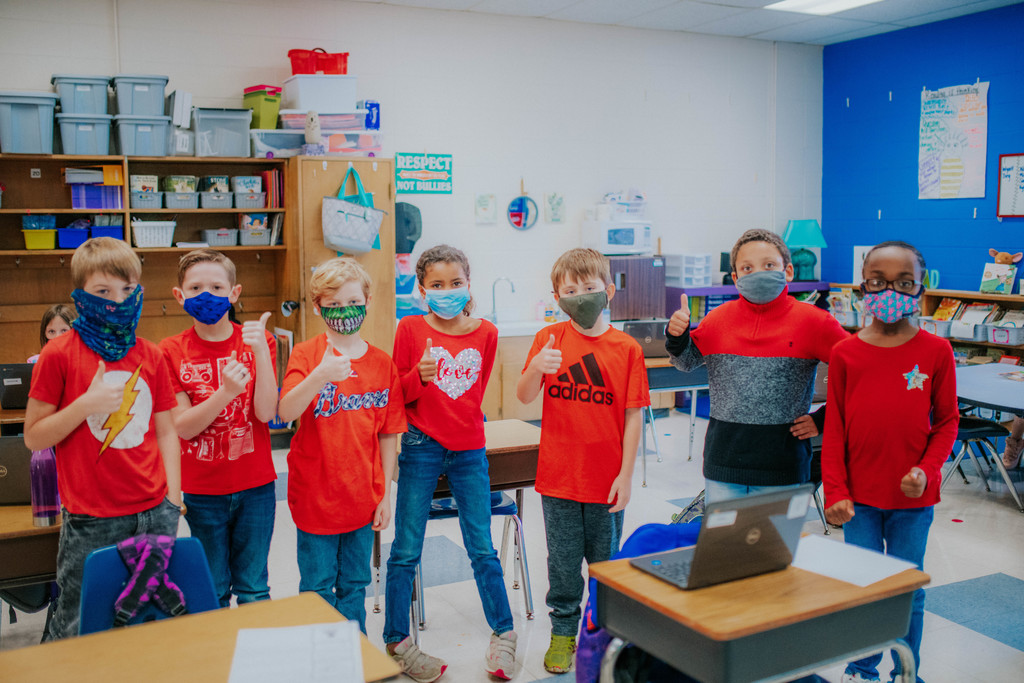 Super proud of Crescent Sophomore Sydney Broadwell! Sydney recently placed 1st in the YESCarolina State Business Plan Competition! 🎨👩‍💼 Sydney, supported by Entrepreneurship teacher Heather Dickerson, developed a line of high-quality organic paint products that combat toxic smells and fumes found in popular art brands. N.A.S or Natural Art Supplies features paint made from linseed oil. The compound is handmade and safe for the environment. To compete, Sydney developed a business plan complete with details about her proposed business and how she would market and develop her brand in the 21-century market. Congratulations, Sydney!
Due to anticipated inclement weather from Hurricane Zeta, Anderson School District 3 will hold an eLearning Day on Thursday, October 29, 2020. Virtual and Face-to-face students will have an eLearning day. There will be no virtual classes meeting via Google Meet. All eLearning assignments will be posted in Google Classroom or dispersed via eLearning Folders.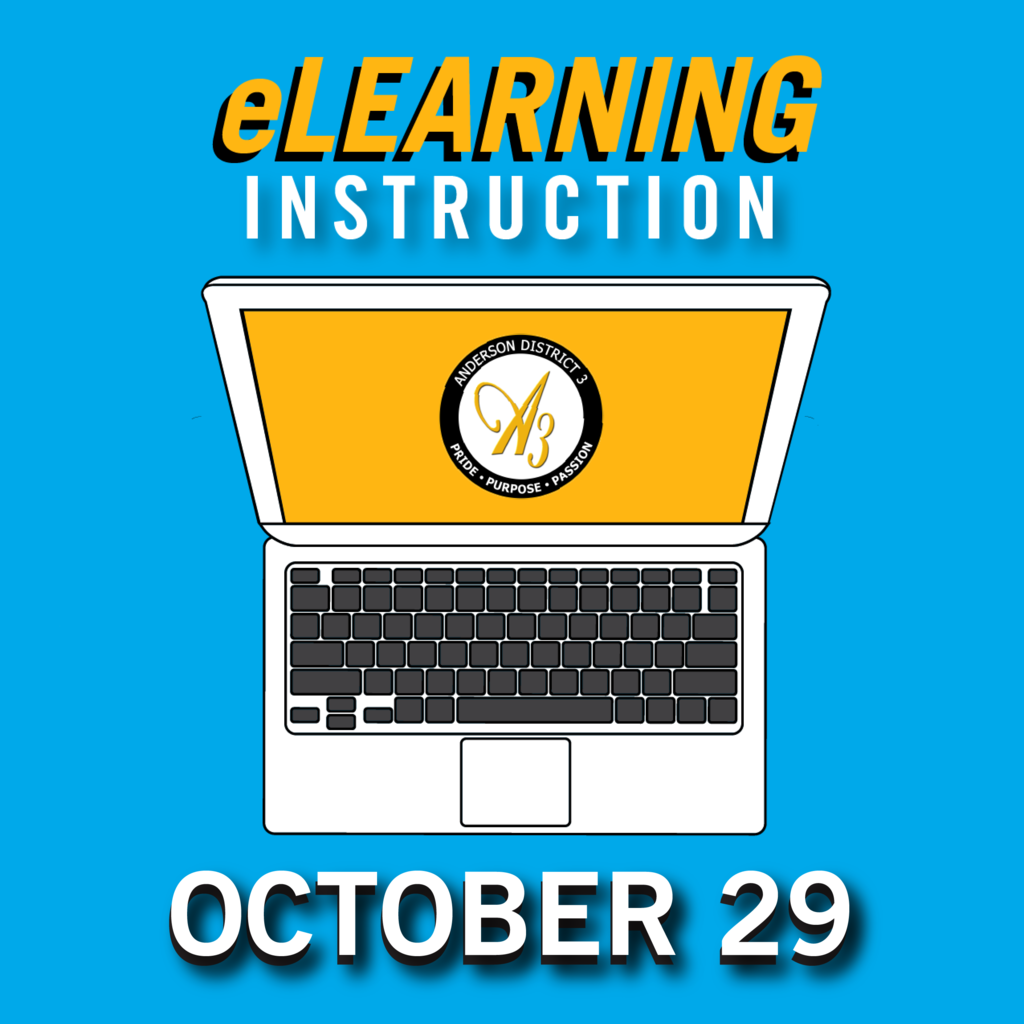 The Anderson County Health Department will host a drive up flu vaccine clinic on Nov. 7 from 3-5:30PM. (220 McGee Rd. Anderson, 29625) Children 6 months to 18 yrs of age are eligible and only medicaid numbers or insurance info is needed. No money will be taken at the clinic and if no payment source the child will not be billed.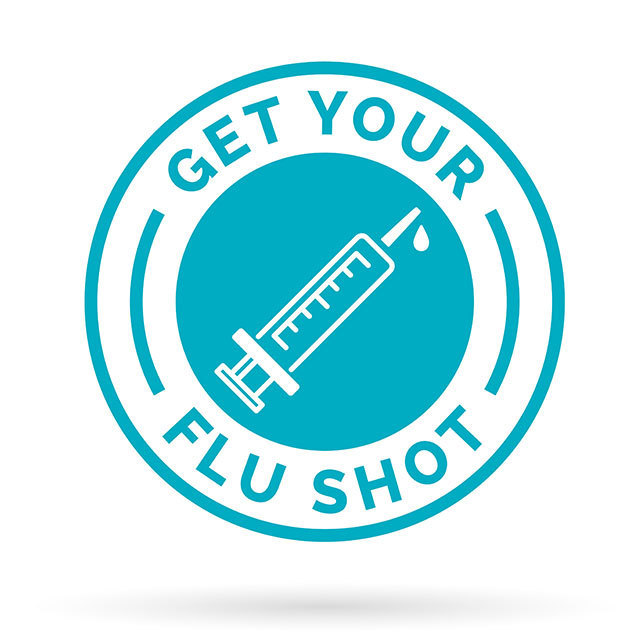 Interested in a part-time job? Look no further! Anderson 3 is currently accepting applications for Classroom Substitutes. Contact Cheryl Smith (864-348-6196) for more information!
Kindergartens apple-solutely loved learning about apples! 🍏🍎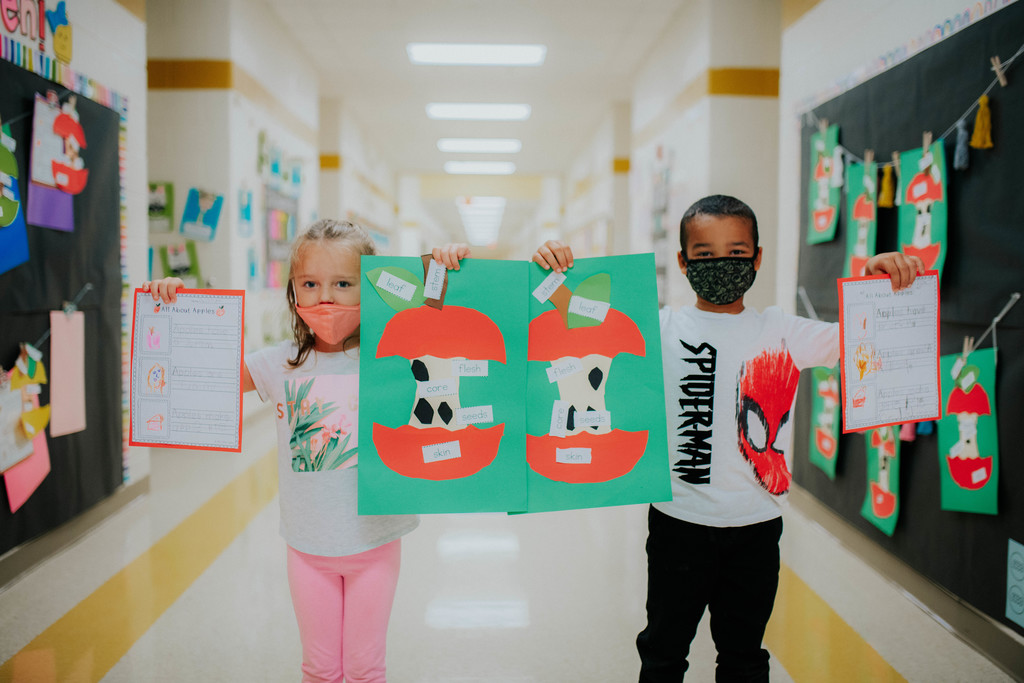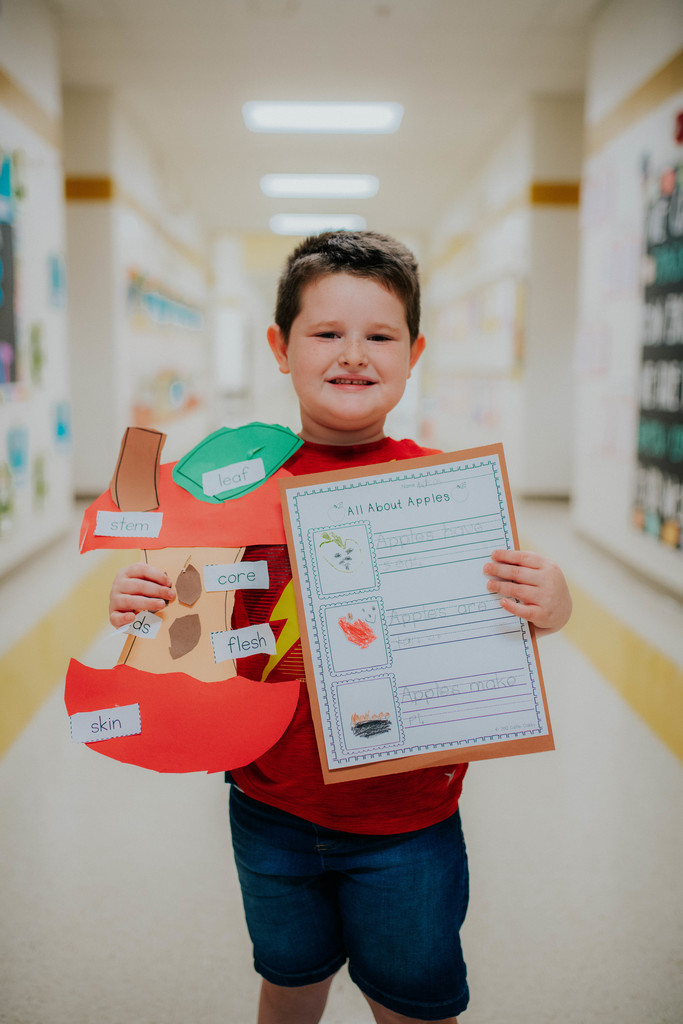 Welcome, Bridget Fowler! Mrs. Fowler has joined the Nutrition Services Team at Iva Elementary School! Bridget grew up in McCormick, South Carolina, and graduated from Long Cane Academy in 2009. She and her husband have been married for six years! They have three children Kaleb, Kelsey, and Jackson. They are currently in the process of building a home in Iva. Bridget enjoys spending time with her family and friends, going on vacation, and shopping. She also LOVES college football. "(GO DAWGS!!)" We are super excited to have Bridget join our family. Welcome to Anderson 3!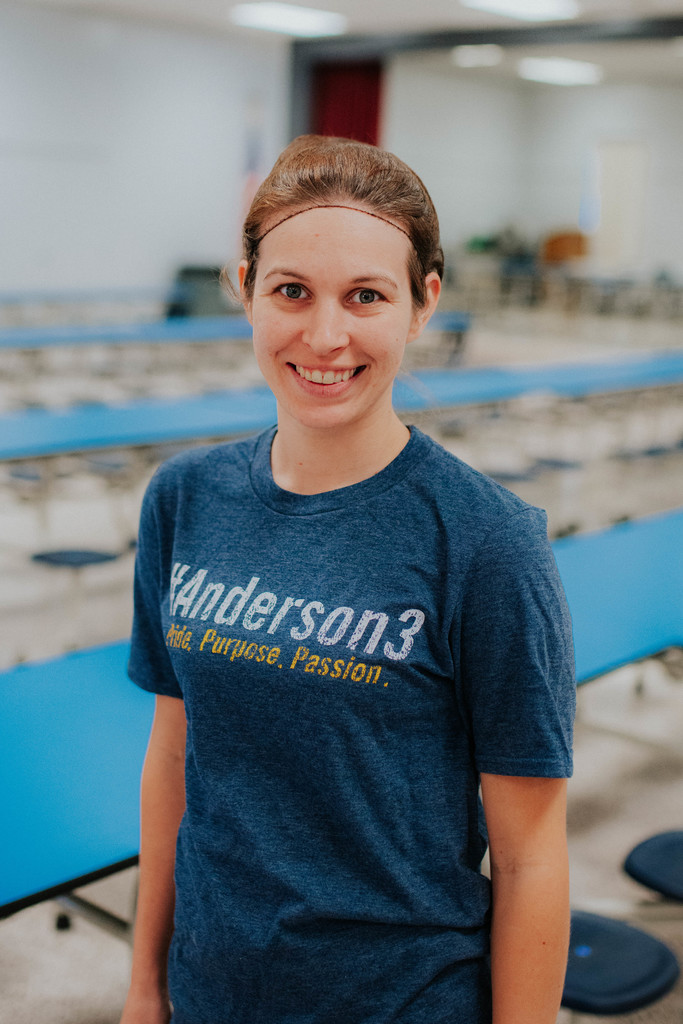 Mrs. Christenbury's students at Flat Rock Elementary use Adaptive Switches to bake and perform classroom tasks! Adaptive switches are input-output devices that allow individuals with physical disabilities to activate assistive technology devices independently. Her class is currently running a blanket fundraiser to purchase additional switches that stimulate different senses. For more information on the fundraiser, contact
christenburyj@acsd3.org
!