Meet College Sweethearts Chad and Wendy Johnson! 😍❤️ Mr. Johnson is the Physical Education Teacher at Flat Rock Elementary, and Mrs. Johnson is a Social Studies Teacher at Crescent High School! The couple met in 1992 during their sophomore year at Newberry College. After meeting in a math class, they started dating and have been together ever since, marrying in 1997. 🐺 Together the Johnsons have two children, Mason and Emma, who are both Crescent graduates. They enjoy attending both kids' sporting events (which often keeps them very busy.) They are now "empty nesters," which has been an adjustment, but the pair enjoy things they haven't had much time for, like traveling. They celebrated their 25th wedding anniversary in 2022! 👰‍♀️🤵🏻‍♂️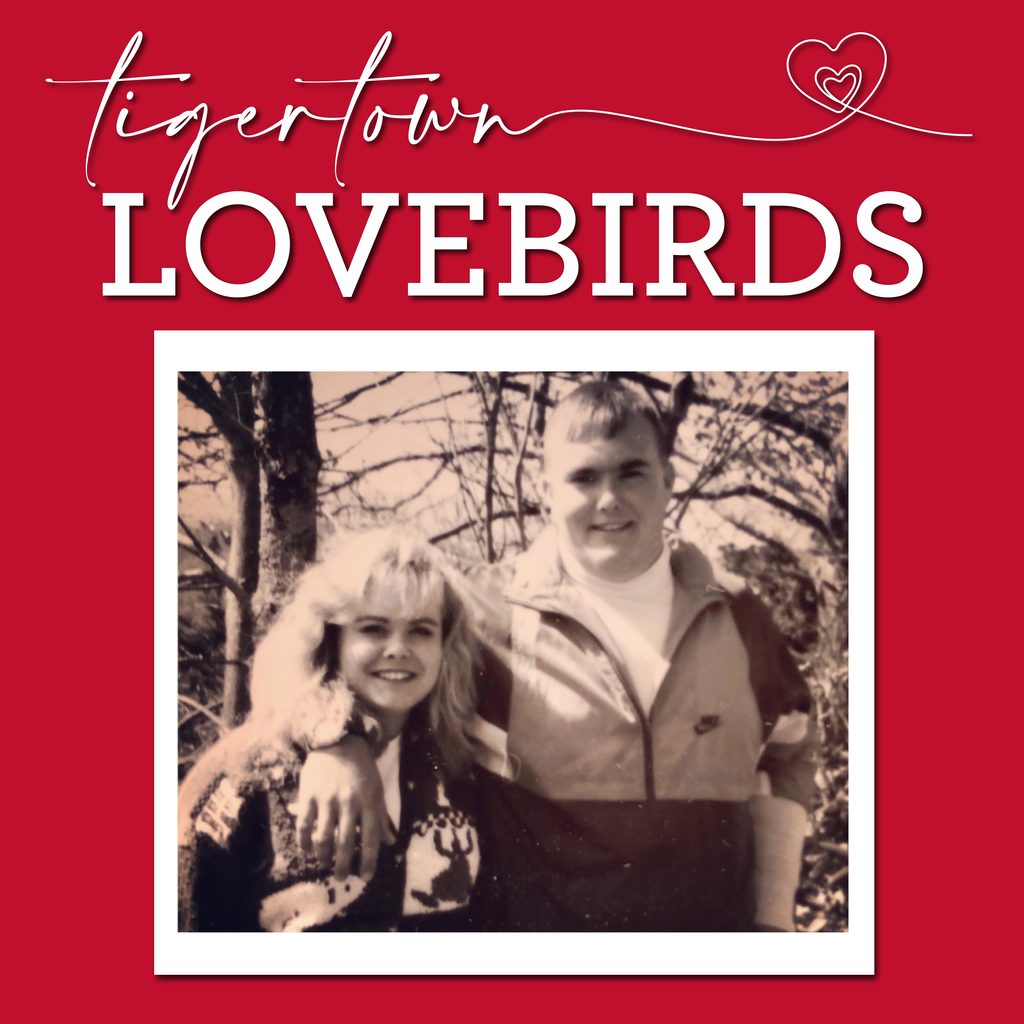 Happy Valentine's Day from Today's Lovebirds, Jordan, and Amber Hall! 🥰💕 The Halls are both teachers and coaches in Anderson 3. Jordan is the Physical Education Teacher at Iva Elementary, and Amber is a Four-Year-Old Kindergarten Teacher at Flat Rock Elementary. Prologue: Amber and Jordan attended different high schools in the same county but didn't know each other existed. Their schools were playing baseball against each other, and Amber happened to notice the 2nd baseman on the opposing team. After finding out his name, Amber HAD to add Jordan on MySpace because he was "sooooo cute!" 🤭 A few months after the meeting, the pair went on their first date to Chick-Fil-A! They made their relationship "Facebook official" in 2009. "Since we started dating as 'babies,' we've gotten to grow up together! We've gone from first cars, proms, and high school graduations, to college experiences such as first 'real' jobs, formals, getting through exams, and college graduations. We got engaged in the fall of 2018 at the beautiful Magnolia Gardens in Charleston, one of our favorite places! 🤍 Two years later, we got married on a gorgeous fall day at Trinity Episcopal Church, aka 'the pink church' (of course) in Abbeville. We started our teaching careers together and are so blessed to be in the same school district!!" "We LOVE to travel! We love a spur-of-the-moment day/weekend trip. I (Amber) will take alllll the pictures, and Jordan will scope out the best foodie restaurants to try. But, while we get the travel bug often, our favorite nights are together at home. A perfect evening for us is listening to old records and cooking supper, then dining on the front porch while watching the sunset on the lake." ✈️🌅 We can't get enough of these two! 💗😍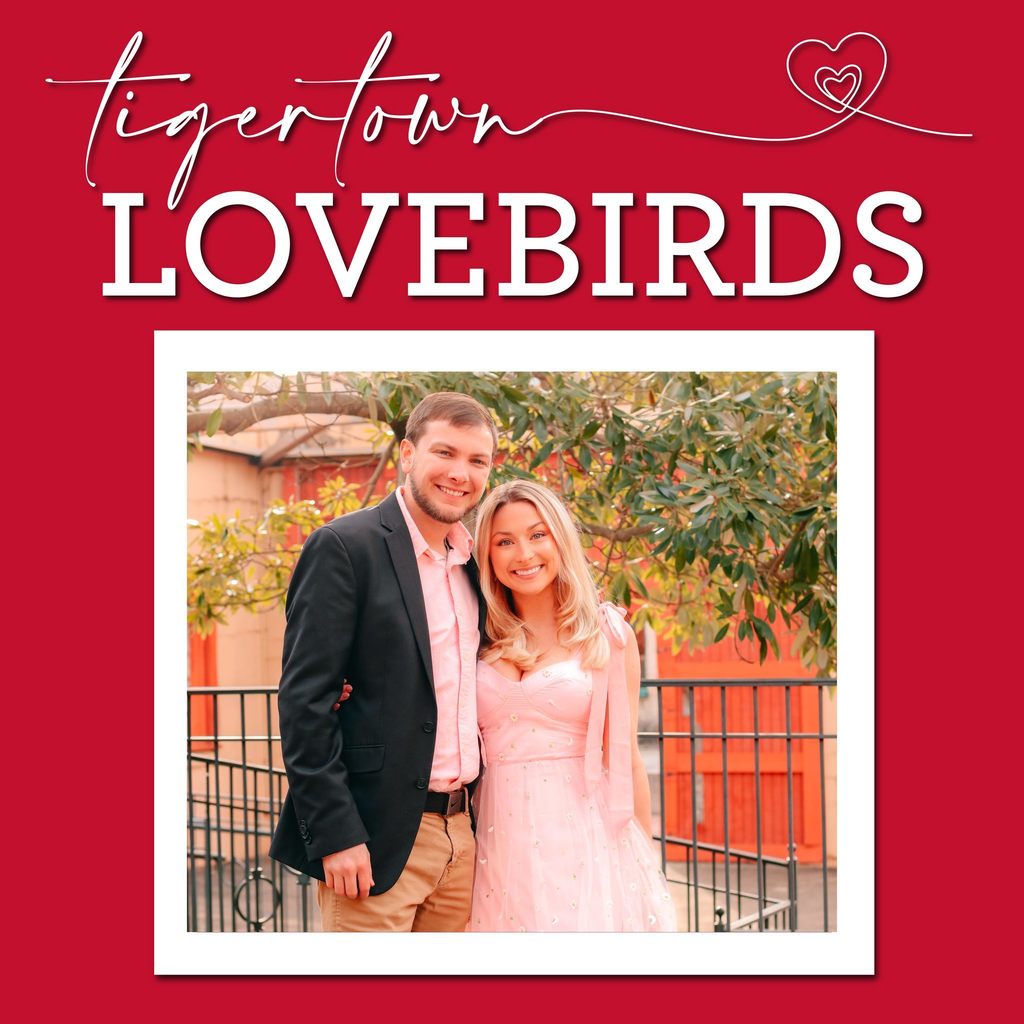 This morning a water leak was found at Iva Elementary in a 1st Grade Classroom. School and district staff quickly jumped in to get classrooms dry and ready for students. We are thankful for our A3 Family! 💛🖤 #PridePurposePassion

How Cute are the Nelsons??😍 💖 Don is an Anderson 3 Special Needs Bus Driver, and Trish is a Special Education Paraprofessional at Flat Rock Elementary. The pair were reintroduced in February 2001 and married on December 22, 2001. They first met at a ballpark in Homeland Park and had known each other for many years but never dated. ⚾️ Together Don and Trish have a blended family of 5 kids, ten grandchildren, and 3 1/2 great-grandchildren. The pair loves to visit the mountains (especially Dollywood with Iris), complete projects around the house, and spend time with family. 💕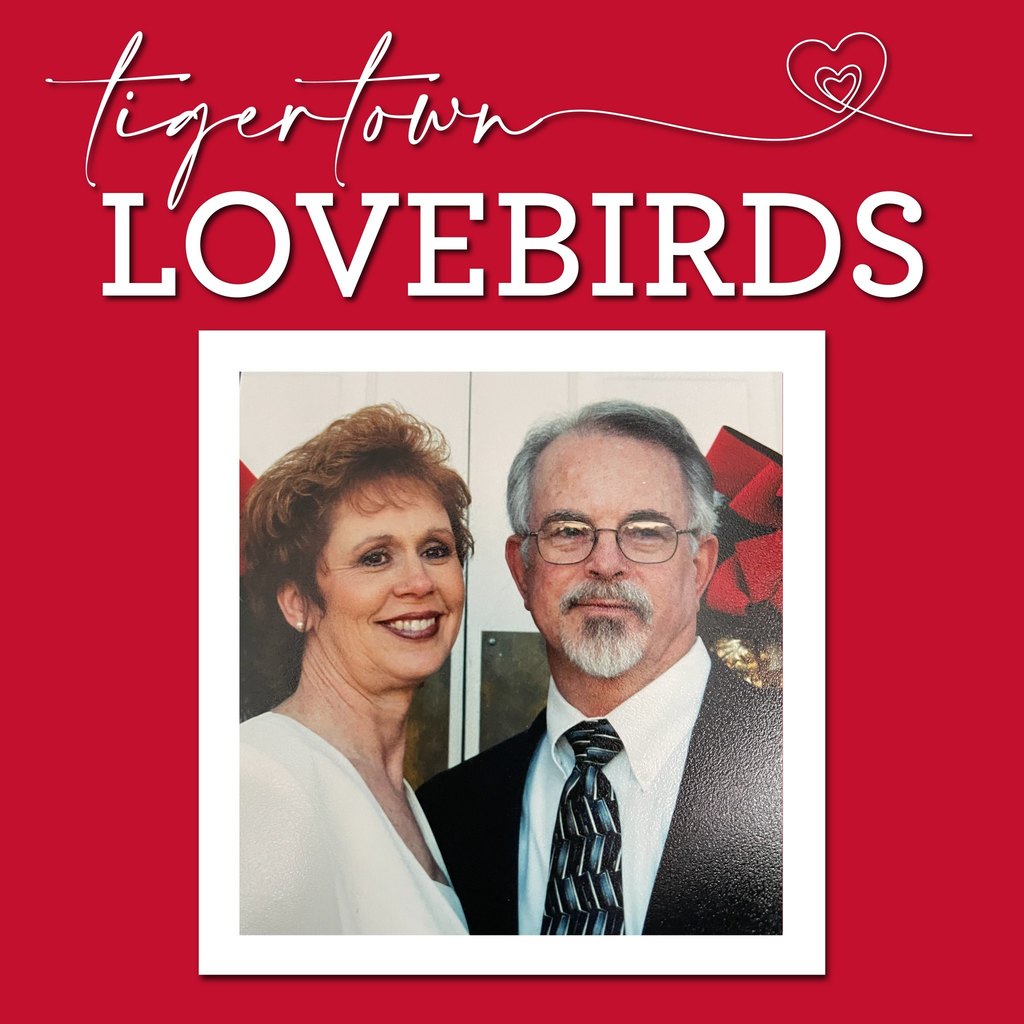 Meet the Holbrooks! 💖 Larry is the Area 1 representative of the Anderson 3 Board of Trustees, and Tammi is a Four-Year-Old Kindergarten Teacher at Iva Elementary. 🍎 "How did you meet?" "An older gentleman introduced us at a church supper. Two weeks later, a few days before my birthday, Larry gave me a promise ring in the front yard of my best friend's house. We were engaged two months later and married two months after that!" "We have been married forty-one years!........and they said it was too fast and it would never last! We have three children and nine grandchildren. Our kids were raised on a bus and in churches on many weekends as we traveled, and I sang with a local gospel group. We bought a camper about four years ago and camp often from Spring Break through the first part of November. We love to have a campfire. We actually camped 110 days last year!" ⛺️

The Grays are the CUTEST Lovebirds! 💖🦜 Josh teaches at Crescent High School, and Krista is Flat Rock Elementary's Librarian. The pair met in Cairo, Egypt! After college, they both went overseas as Journeyman missionaries. They later married after finishing their service and returning home. After marrying and spending a couple of years at home in the states, they returned overseas for seven more years, where they lived in Egypt, Jordan, Wales, and England. ✈️🌍 "We have four kids - our daughter, a student at CHS, our twins, who go to SIMS; and our "baby," a 5th grader at FRES. Our kids were born all over the world. Our daughter was born in the states; she was four months old when we arrived back in Egypt. Our twins were born in Egypt (this was not planned! They just arrived 2 months early), and our youngest was born while we lived in Wales. We have been back home for a decade now. Between living on a farm and our kids being involved with different sports, we stay quite busy. We love to travel and visit National Parks. A couple of summers ago, we were able to visit Denali National Park in Alaska." We are GRATEFUL for the Grays! 💕☺️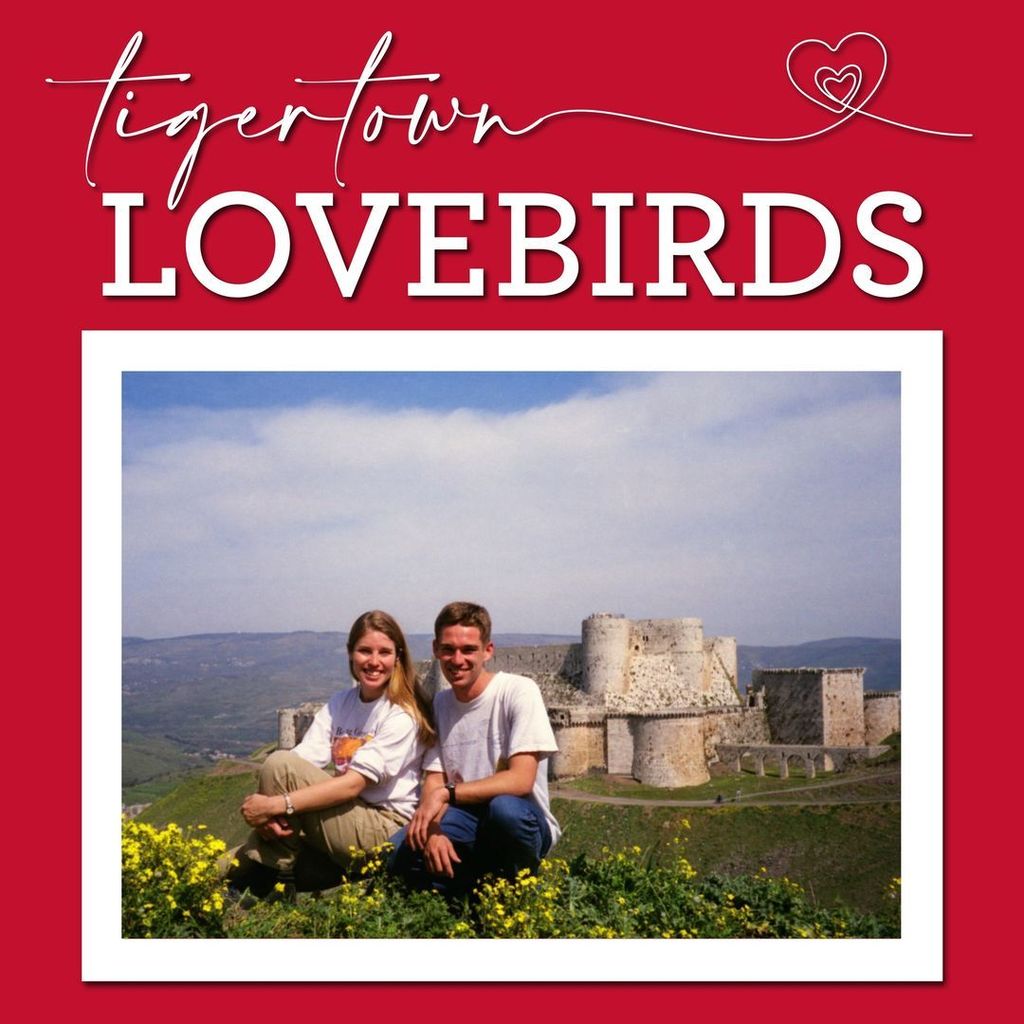 Flat Rock Robotics is moving on to STATE! 🌟 Congratulations to these students and their coaches!🎉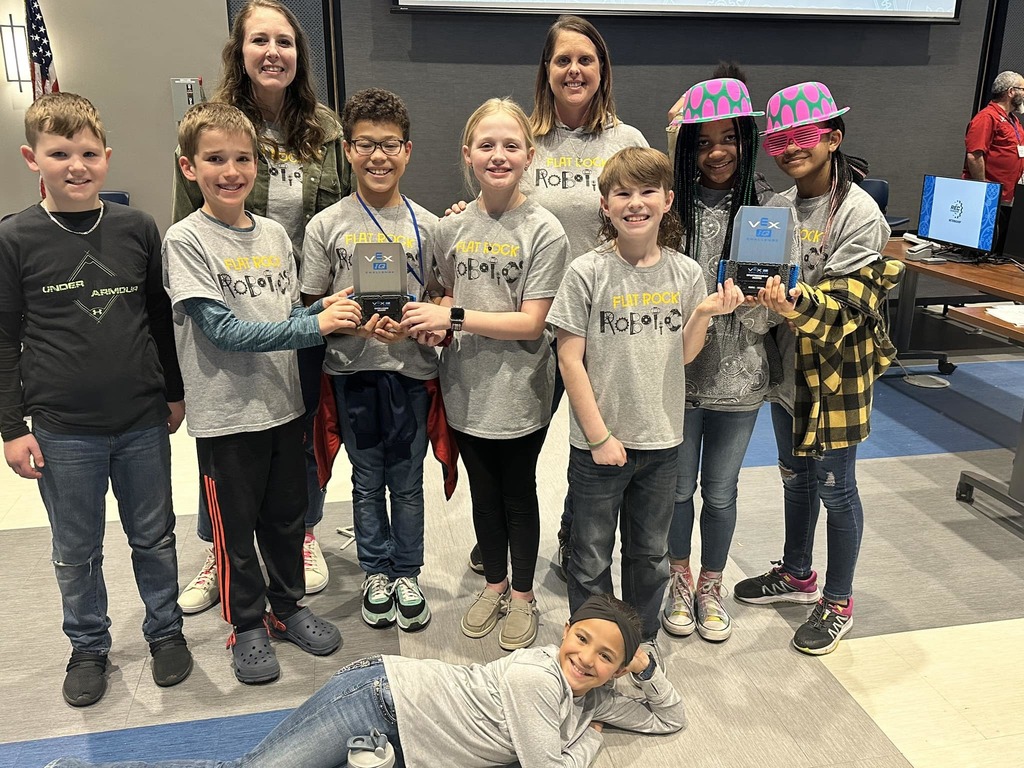 Mrs. Jamie Davis' 1st Graders at Starr Elementary had GLOW MUCH FUN during their Glow Reading Day! Students earned the glow day by increasing their reading stamina by reading independently for 30 minutes! 📚 🌟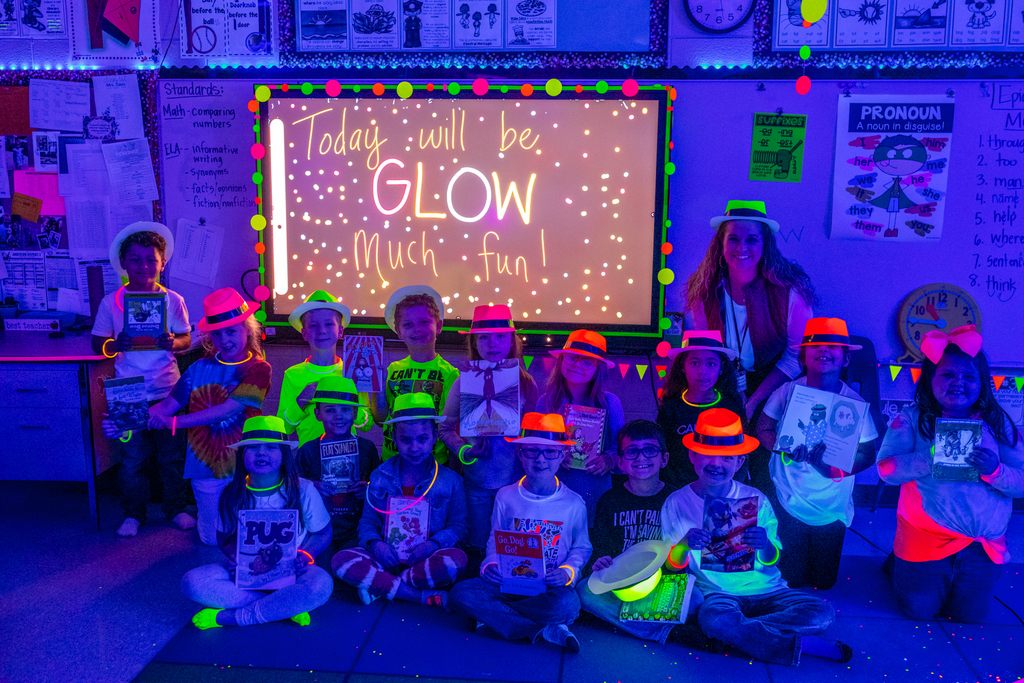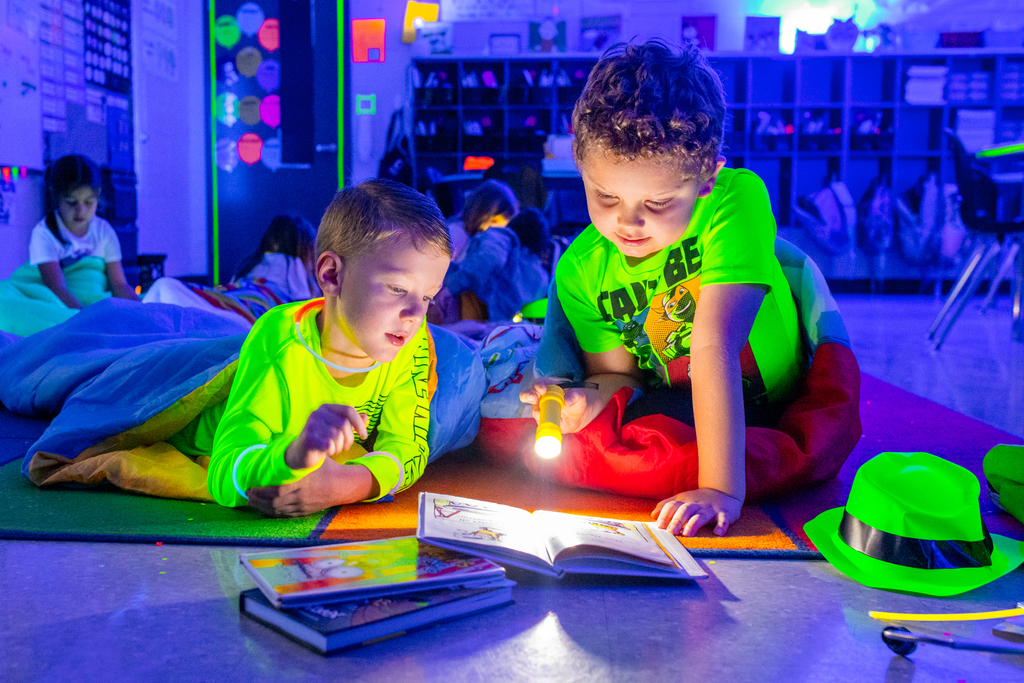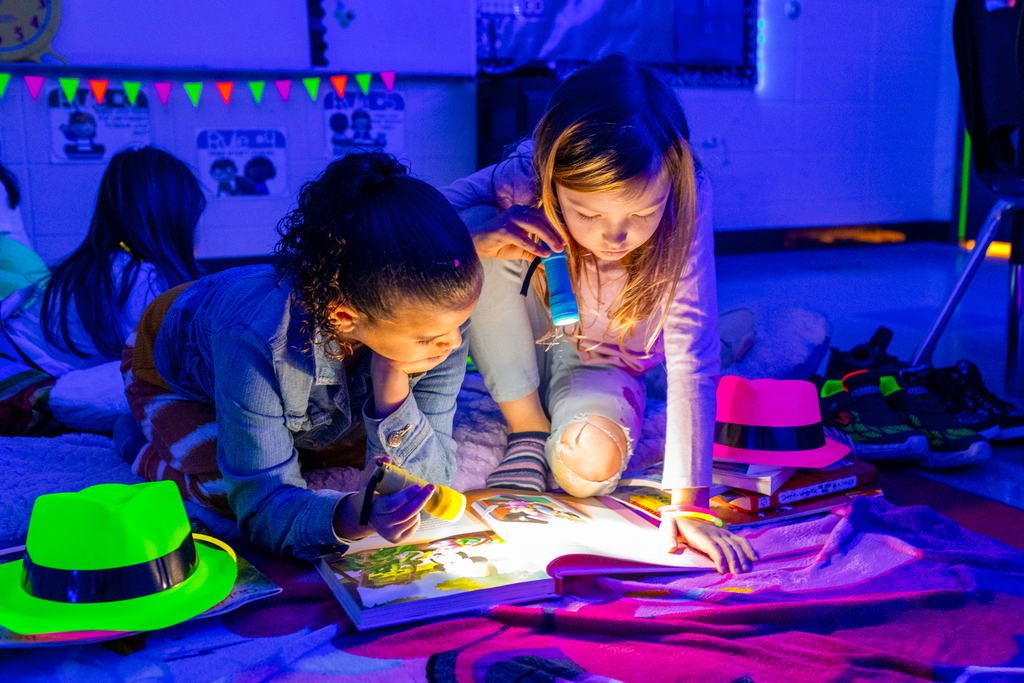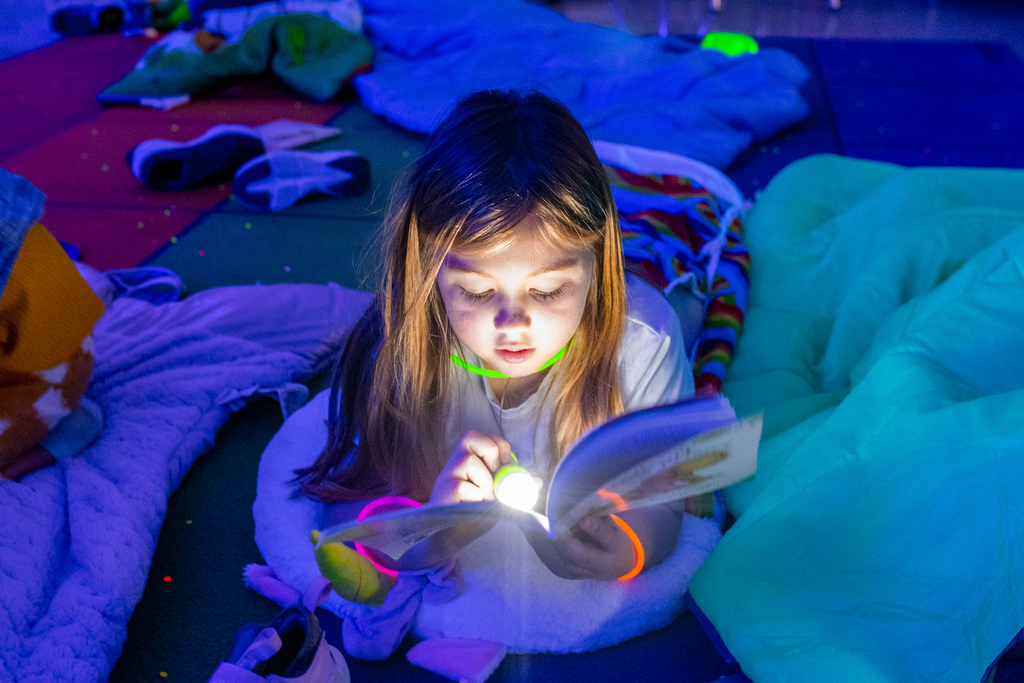 We LOVE the Smiths! 🐯💖 Alex is a School Counselor at Crescent High School, and Laura Beth is the district's instructional support director. "Alex and I are middle school sweethearts. He asked me to be his girlfriend when we were in middle school, and I wrote my phone number on his hand at a pep rally in the Starr-Iva gym on September 7, 1997. We dated all through middle school, high school, and college. He asked me to marry him on November 28, 2007. Our wedding anniversary is in July, and we will have been married for fifteen years! We got engaged, were married, and now live on his family's Century Farm in Anderson." "We have a Beagle named Boone, a Chocolate Lab named Huck, and a cat named Tabby, our cat that we have had since we got married. She is sixteen years old! We have one nephew, Ryder Thomas, who is very special to us. Friday nights are spent with just the three of us playing games, going bowling, or whatever Ryder wants to do. We have always enjoyed traveling and completed all 50 states in 2021. We have been to Europe three times, South America once, and many Caribbean islands. Our latest adventures include trying to visit all the National Parks!" ✈️

Griffin Hardy, WYFF News 4 Meteorologist, visited Flat Rock Elementary, 4th Graders today. Mr. Hardy gave students a behind-the-scenes look at what it's like to be a meteorologist. The visit tied directly into a 4th-grade weather project, allowing students to research, script, and produce a weather forecast! Thank you, Mr. Hardy, for visiting us!💧⚡️🌪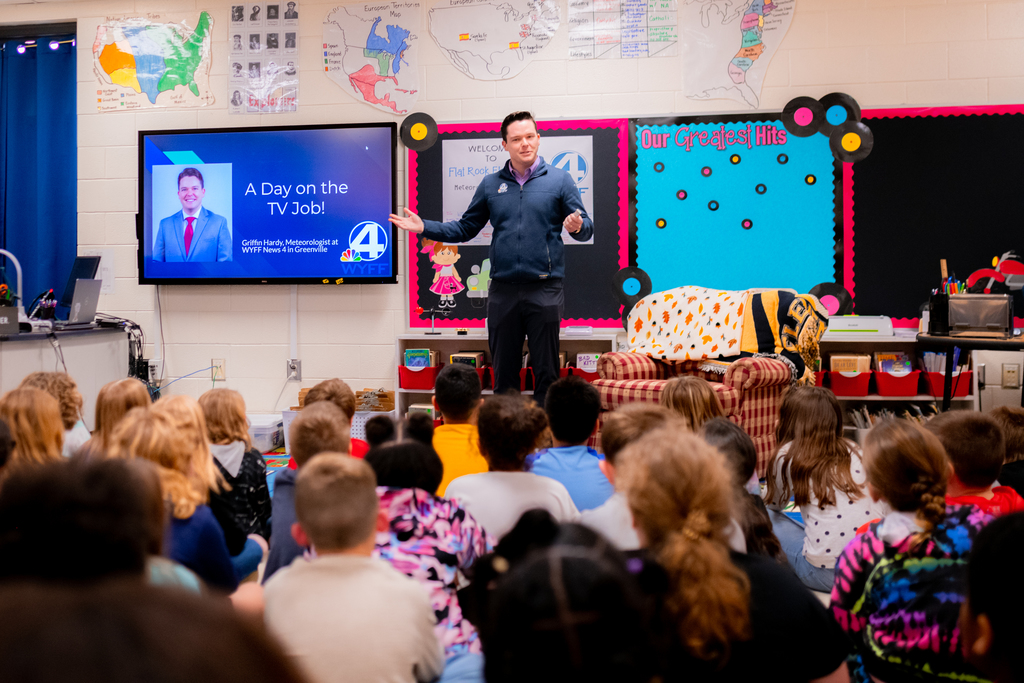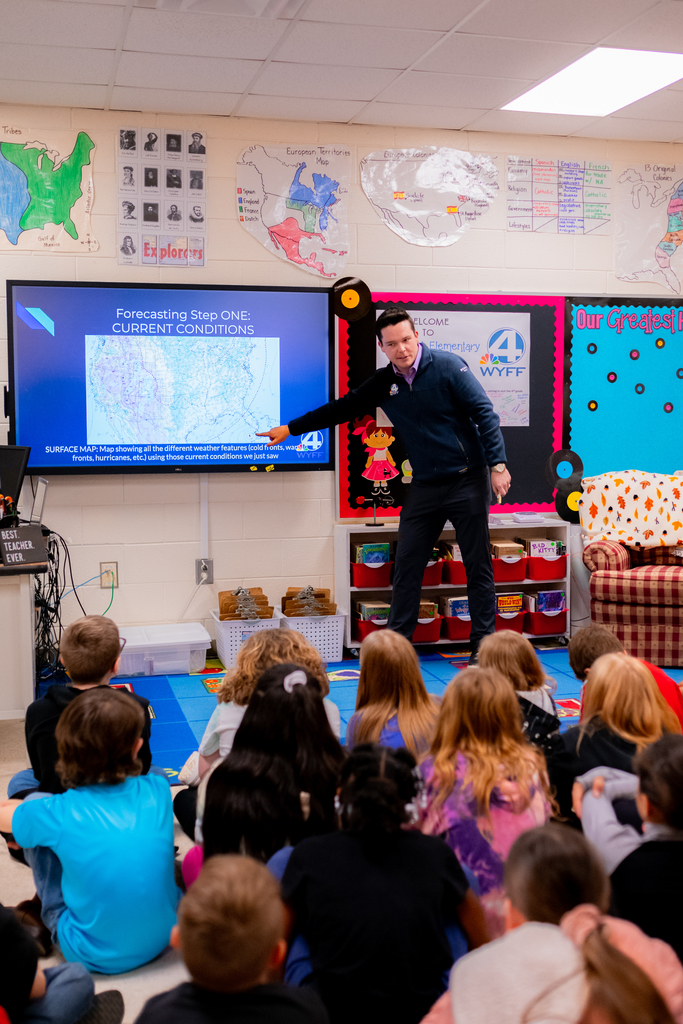 Another Day, Another Pair of Tigertown Lovebirds! 🥰💞 Nikita and Kenta Cowan are both members of the A3 Family. Nikita is an 8th Grade ELA Teacher, and Officer Cowan is the school resource officer for Starr-Iva Middle. 👩🏽‍🏫👮🏽‍♂️ The pair met as teenagers in church but reconnected in 2007 when Nikita was his waitress at Logan's Roadhouse. They went on their first date two days later and have been together since, eventually tying the knot on August 15, 2008. Together they are proud parents of three teenagers (Gabby, Keandre, and Kentasia). When they have free time, they enjoy binge-watching television series, eating foods from different cultures, and taking their kids to escape rooms or axe throwing. "A fun fact about us is that we love trying new things; just recently, we took a class to learn how to make French macarons." We are happy to have this LOVELY couple in Anderson 3! 💖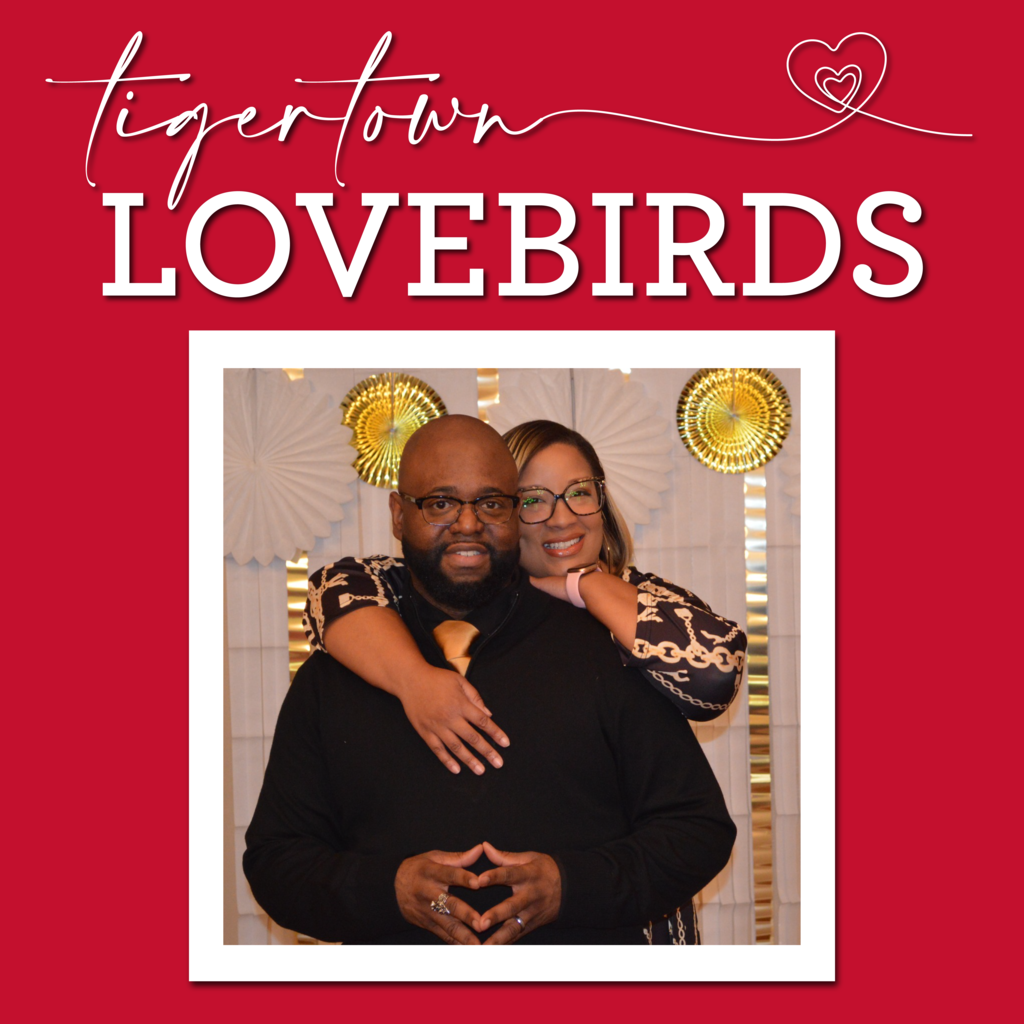 Iva Elementary celebrated #WorldReadAloudDay by welcoming co-author and illustrator Mary McAlister. The students enjoyed a read-aloud of her children's book, Buttons and Zippers. 📚📖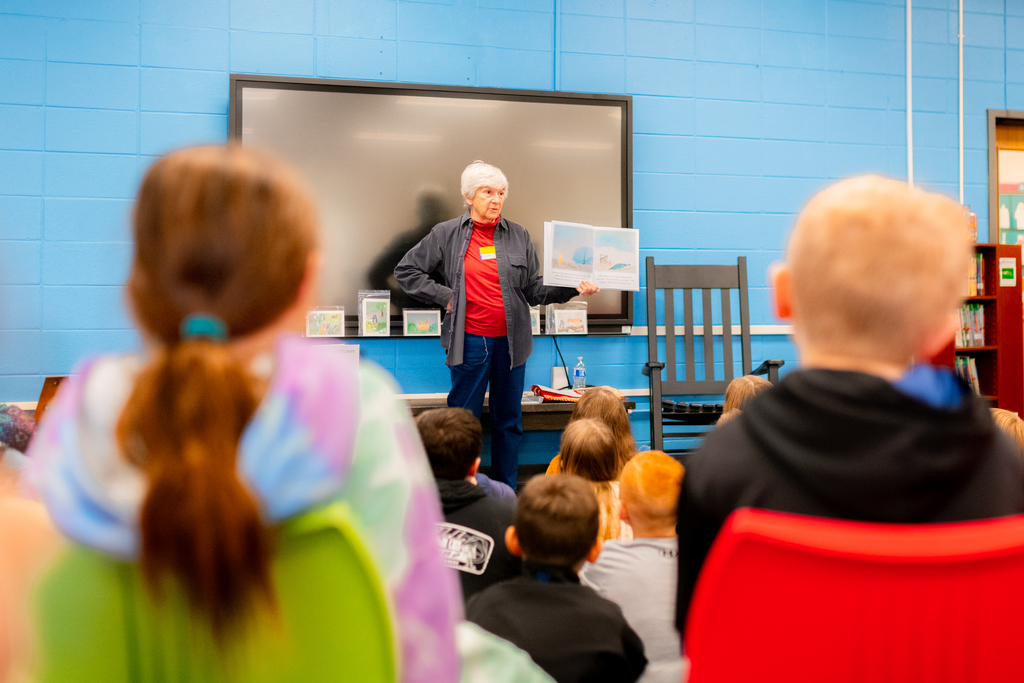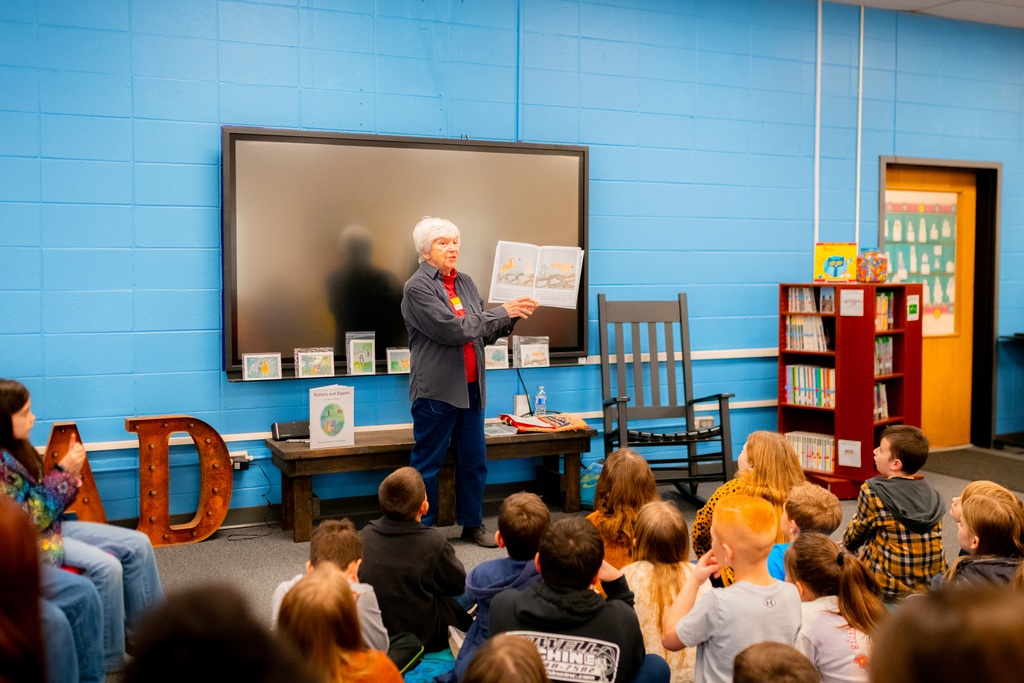 ✨Come Join Us! ✨ Starr-Iva Middle School is looking for a Math Teacher to join their 8th Grade Teaching Team! For more details on this position and to apply, visit:
https://bit.ly/A3Careers
🎒🐯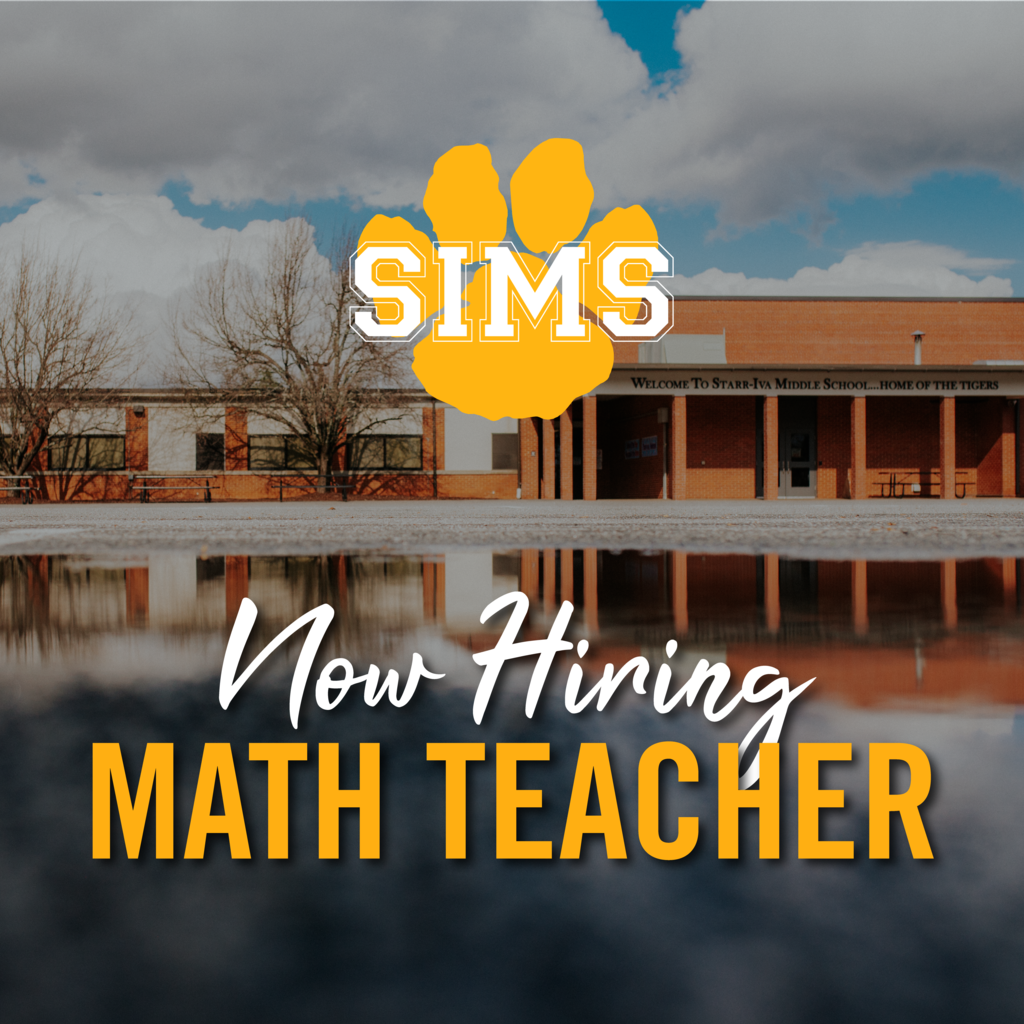 Check out these LOVELY Lovebirds! 💕 Emily and Jim "Bones" Jarrard are two staple Tigertown Lovebirds! Bones is our Maintenance Director, and Emily is over Accounts Payable. 🧑🏻‍🔧💵 "We met at a BBQ and Roping on David Rainey's farm. That evening, he introduced himself to me as Jim Jarrard, and I have called him Jim ever since, even though almost everyone in the community calls him Bones. This has led to a few funny misunderstandings during our life together!" Jim and Emily live on a small beef farm in Grove Community, where they have lived all of their married life. "We have two wonderful children, Rachel and Daniel. Our daughter, Rachel Shore, is the school nurse at Crescent. She and Kaleb have blessed us with three wonderful grandchildren Danni Rae, Drue Ann, and Drake. Our son, Daniel Jarrard, went to live with Jesus on May 5, 2007. We are thankful to our Lord and Savior Jesus for the blessed assurance that Daniel is with Jesus! Jim enjoys farming and hunting, but he is best known for his ability to make and fix just about anything! He spends many hours in his farm shop making and repairing things for our farm and others. I enjoy helping on the farm, kayaking, and doing anything outdoors! I love to study the Bible and teach Sunday School at Iva First Baptist Church. We love spending time with Kaleb, Rachel, and the grandchildren. We enjoy all the activities they are involved in and try to support them in every way possible. Working at ASD3 has been a blessing in our lives!"

DISTRICT SPELLING BEE CHAMP! 🐝 Congratulations to the 2023 Anderson 3 Spelling Bee Champion, Alexiaa McIntosh! Alexiaa is a 5th Grade student at Flat Rock Elementary!

Happy February! This year we are celebrating Tigertown LOVE! We will be highlighting couples who work in Anderson 3. 💕 Meet A3 Lovebirds Brantley and Carrie Caldwell. Brantley is an agriculture teacher at Crescent High School, and Carrie is a kindergarten paraprofessional at Iva Elementary. "How did you meet?" Brantley: "Carrie was the president of the Clemson FFA and was speaking to our AVS 101 class. I immediately decided that I had to meet her! Of course, it must have been her overalls and that sweet little voice. Thankfully, my roommate knew her and set us up on a date. Four months later, we were engaged and were married in September of 2005 at home on the farm!" 🤵🏻‍♂️ Carrie: "I was an irritated senior to have been placed in a freshman class, but I needed the hours and an easy A. Seventeen years later, there's no doubt that the Lord intentionally placed me right there in that auditorium on that Thursday morning in those overalls with that ponytail. It's also wild that so many of my friends from the previous three years at Clemson had connections to Brantley from childhood and high school. To this day, Brantley can take me right to the pecan tree that we were married underneath. Of course, I can't prove it's the exact one out of the 75 trees in the orchard, but I'll take his word for it!" 🌳 The Caldwells have four children. They enjoy spending time together on their cattle farm, hunting, camping, and being outdoors. We LOVE having the Caldwells in Anderson 3! 🐯💖

THANK YOU, BOSCH! 🤩 Through the Bosch Community Fund, they have funded Anderson 3's Summer STEAM Camp for the sixth year! $19,000.00 was awarded for the camp's materials, supplies, and personnel. More information will be disseminated at the school level regarding this year's camp applications. Thank you, Bosch, for supporting STEAM and #A3Students! ⚙️🤖

As we close out Board Appreciation Month, we would like to give a final shoutout to our Anderson 3 Board of Trustees! 🎉 With their assistance, we continue to be a PREMIER district in South Carolina. Thank You for always doing what's best for #A3Students! 💛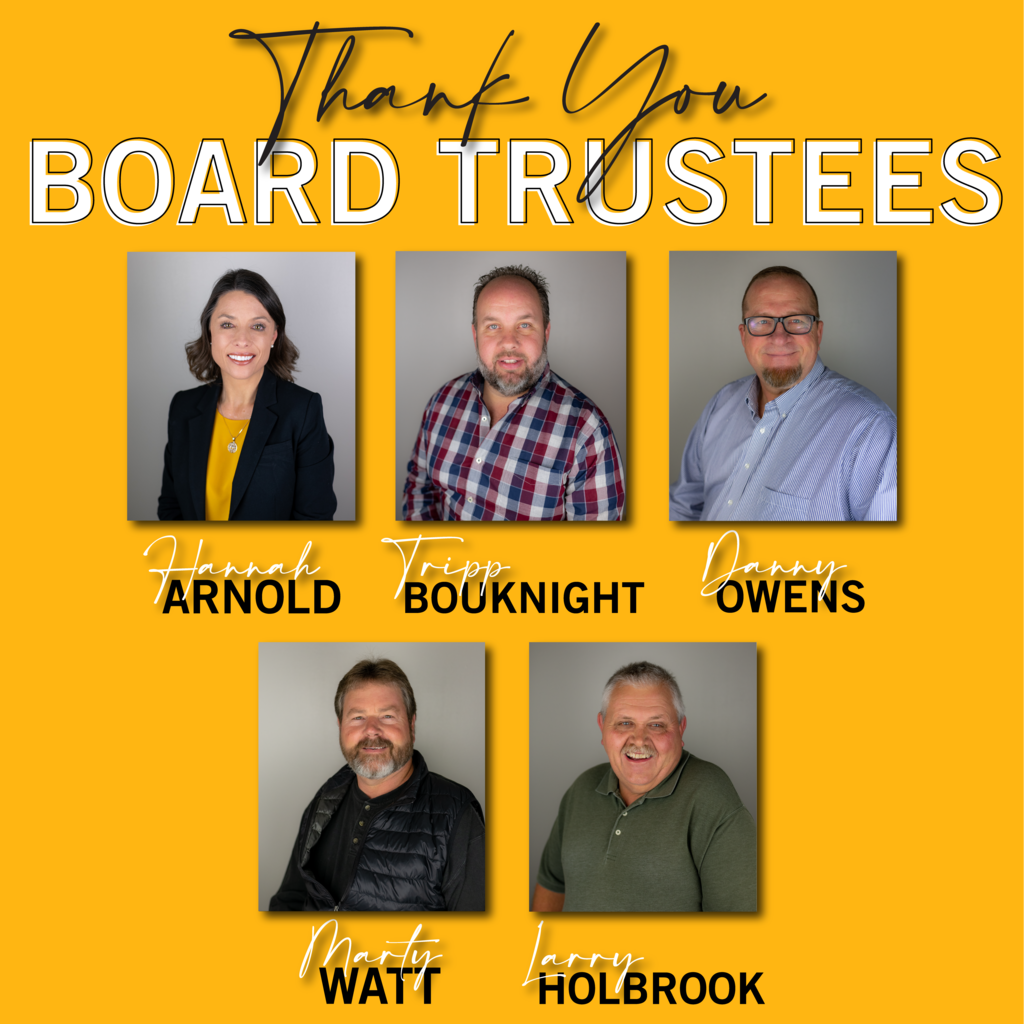 ⚠️IMMEDIATE NEED ⚠️ Crescent High School is seeking a Nutrition Services Operator to join their Tiger Cafe Team! For more details on this position and to apply, visit: bit.ly/A3Careers 👩🏽‍🍳🍕

Today, Friday, January 27, random canine sweeps were conducted at Crescent High School and Starr-Iva Middle School. Periodically throughout the school year, Anderson 3 will be conducting sweeps as a proactive approach to maintaining a safe learning environment. All planned canine sweeps are conducted without prior notice to families, students, and staff and are done in a minimally disruptive manner to the learning environment. The use of canines does not indicate that a particular school has illegal contraband on campus. Instead, it demonstrates our willingness to remain proactive in efforts to ensure the safety and security of our schools. If you have any questions, don't hesitate to reach out.