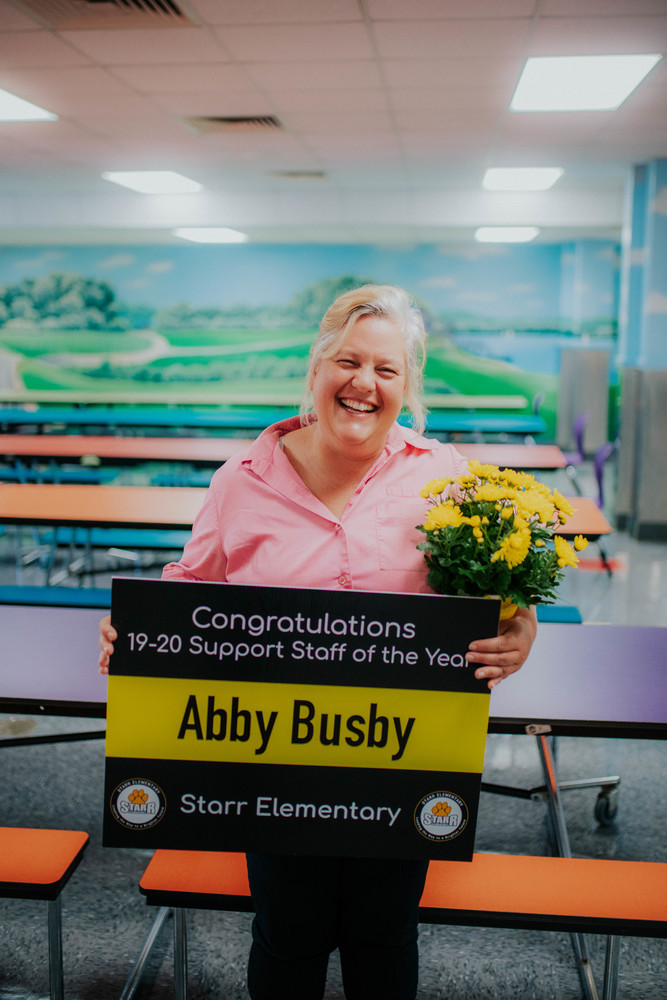 Abby Busby Named Starr Support Staff of Year!
A3 Daily
Tuesday, May 26, 2020
CONGRATULATIONS to Abby Busby, Starr Elementary's 2020-2021 Support Staff of the Year!
Mrs. Busby is a Kindergarten Para-Professional and a school bus driver. She has been with the district for 25 years! Abby has a heart of gold, and goes out of her way to make others feel welcomed and loved.
Thank you for your dedication to the students of Starr Elementary and Anderson 3. 💛