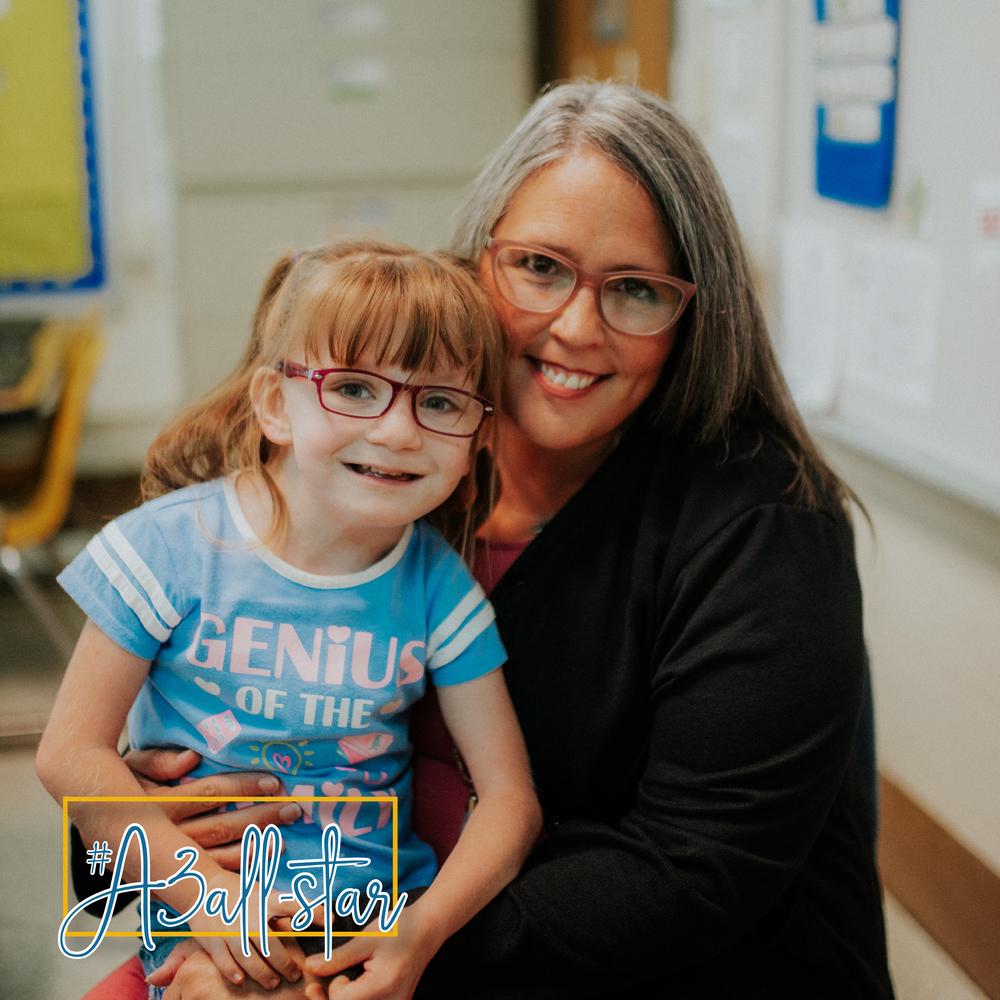 Sally Houtkooper is this week's #A3AllStar!
A3 Daily
Tuesday, October 08, 2019
Sally has been a Teaching Assistant in the LEAP program at Iva Elementary School for 15 years!
Sally loves her job and says, "The best thing about this position is when a child has struggled with a concept and finally grasps what you are teaching. Seeing those faces light up make even the most difficult days well worth it." and her motto is: "Every child deserves the same love and opportunities no matter the circumstances."
Give us 5 facts about you!
1. I got married in April of this year. 💍
2. I have 3 kids...Sydney, Axel, and Lexi.
3. I love watching movies. 🍿
4. I enjoy riding the motorcycle with my husband. 🛵
5. I am a music buff! I love everything from blue grass to hip hop! 🎶
Tell us your funniest school story!
"Our class was leaving the lunchroom one day and the little girl who was our helper for the day was getting ready to wash the tables. I told her she could pick a friend to help her. I said the think about who had been on their best behavior and to please 'choose wisely'. She looked at me for the longest time, confused, and finally said very seriously, 'Who is WISELY?'"
Thank you, Sally, for your dedication to the students of Anderson School District Three!