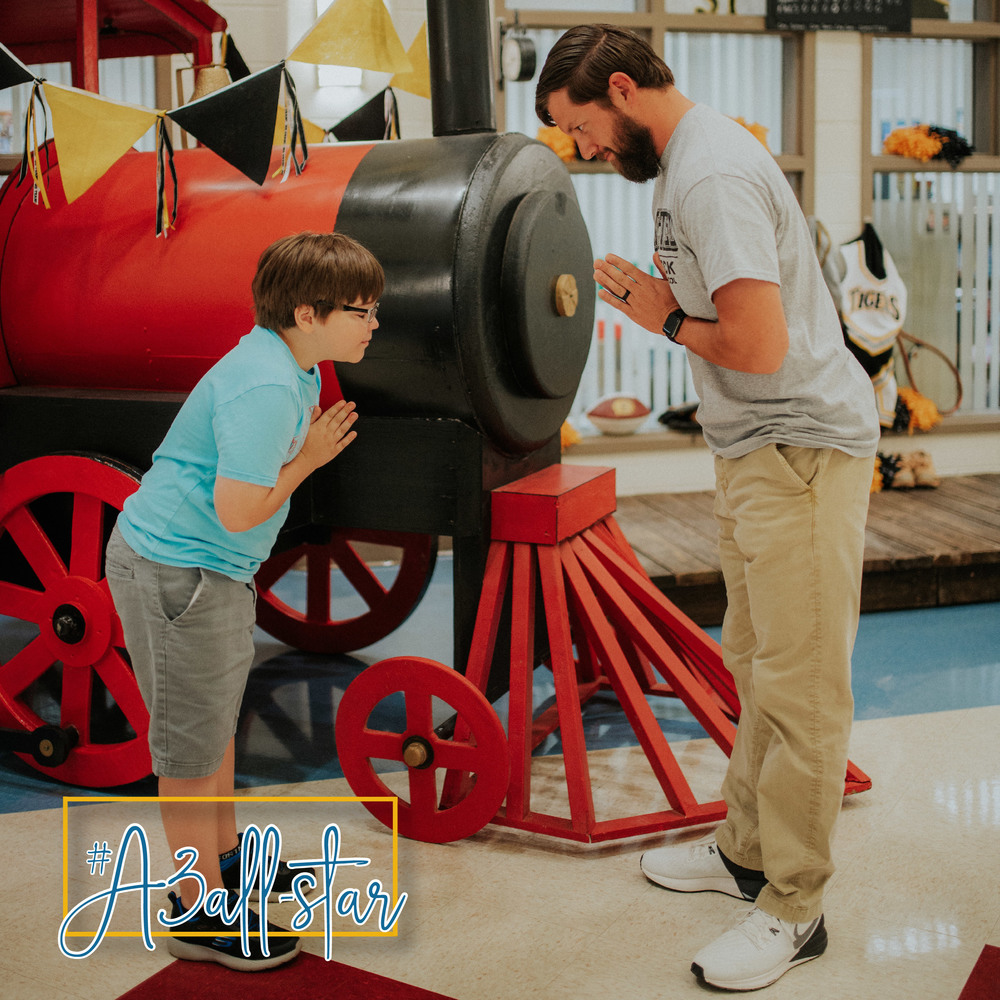 Mr. Austin Powell is our #A3AllStar of the week!
A3 Daily
Tuesday, October 01, 2019
オースティンパウエル氏に会う, "Meet Mr. Austin Powell," the Instructional Specialist (and Sensei) at Flat Rock Elementary School. Mr. Powell is this week's #A3AllStar!

This is Mr. Powell's 3rd year at Flat Rock and 8th year in Anderson 3. He says, "I have two favorite things! The first is my morning duty. I begin my day by opening car doors for students as they arrive. I LOVE greeting our students each morning. It's the best part of my day. I also enjoy assisting teachers and students with math lessons. Math is and always will be my favorite subject!"

Co-workers and parents nominated Mr. Powell because of his dedication to Flat Rock, "Mr. Powell is one of a kind. He truly loves our students. While organizing books and MAP testing, he always has time for our students. He works tirelessly in our classrooms to make sure our students' math needs are met. He's a great team leader and committed to our school!" Another co-worker stated, "Powell builds unique relationships with students and makes them feel loved. He truly cares about each and everyone!"


Give us five facts about you!
1. I was born in Bangor, Maine but raised in Georgia.
2. I have been married to my wonderful wife, April, for ten years!
3. My family and I live on a farm. It's called H&E Homestead. (we have a LOT of different animals)
4. I have two daughters, one of whom attends Flat Rock Elementary School.
5. I coach wrestling at CHS. (shout-out to Martin, Thomason, & Tillman)