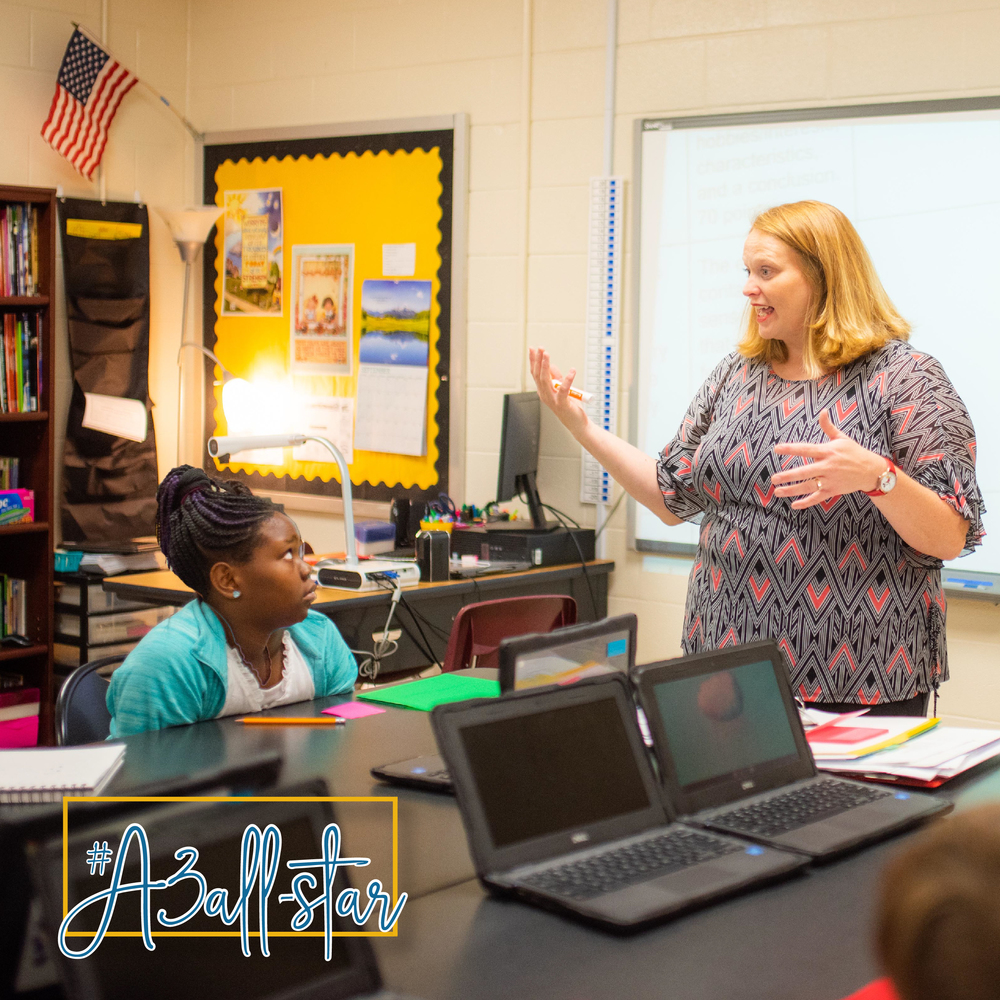 Rebecca Marchbanks Named #A3AllStar of the Week!
A3 Daily
Tuesday, September 10, 2019
This week's #A3AllStar is Rebecca Marchbanks, a Resource Teacher at Starr-Iva Middle School! 🤩 Ms. Marchbanks has been teaching since 2001 and began her teaching career at SIMS as a science teacher. She then worked as a resource teacher at Starr Elementary for eleven years, took a couple of years off to spend with her children, and came back to Starr-Iva in 2016. While teaching, she is also working on a Masters degree in Literacy!
Rebecca loves helping students develop a love for learning. She says, "I love helping students develop a love for learning. One of my favorite things is when my students come to find me to tell me something they learned outside of class or to share a new favorite book." 📚
Ms. Marchbanks was nominated by several co-workers for going above and beyond. They had this to say about her, "Ms. Marchbanks goes above and beyond her classroom duties. She is always willing to share materials and strategies with classroom teachers that share her students. She also makes time to meet with teachers to best meet the needs of her students." "Ms. Marchbanks always puts others needs above her own. She always does everything with a smile!" 😊
"Give us a few facts about yourself!"
1. I love spending time with my family!
2. I love to fish, ride four-wheelers, and travel to see extended family. 🐟
3. I love to get together with friends to play games, drink coffee, and fellowship. 🧩
4. Fall is my favorite time of year. 🍁
5. My favorite flavor of ice cream is Butter Pecan! 🍨

Congratulations, Ms. Marchbanks! Thank you for your dedication to the students of Starr-Iva Middle School.