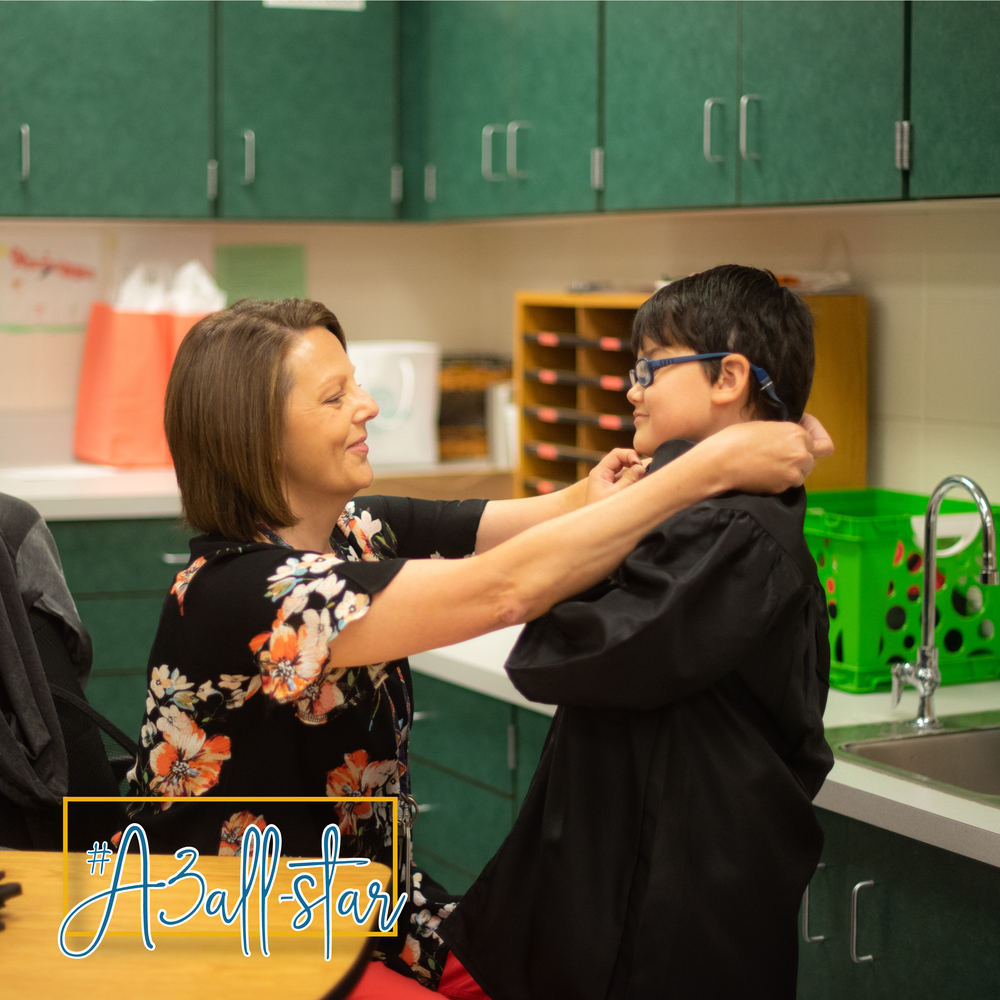 Charlene Vaughn named #A3AllStar of the week!
#A3AllStarr Weekly
Tuesday, June 04, 2019
Mrs. Charlene Vaughn is a Kindergarten Para-Professional at Starr Elementary!
A parent had this to say about Mrs. Vaughn,
"Charlene makes learning fun for the kids in her class. She makes sure that the students are well-behaved but can laugh at the same time. My daughter, Savannah, comes home every day and talks about how much she loves Mrs. Vaughn. I love that she has helped with making kindergarten such a seamless transition from Preschool to "Big-Girl" school."
-What led you to your current position?
"I have been in my current position for five years. Prior to joining the education field, I worked at AnMed Health for over 10 years. I began substituting in the district and fell in love with teaching young children. My time spent in the schools led me to my current position as a Kindergarten Para-Professional."
-What is your favorite thing about being a Para-Professional?
"Not only do I love helping children develop educationally, but I love helping them develop socially and emotionally. So many of our children that come into our classroom have so many different backgrounds. I love getting to know each one of them and helping them grow as individuals to become brighter and better citizens."
Tell us about you!
"I've been married to my husband, Brendan, for 23 years. We have one daughter, Audree, who is a freshman at Crescent. When I'm not at school, I enjoy spending time with my family, shopping, and being involved at my church. I also love to cook Italian"
Mrs. Vaughn, thank you for being an #A3AllStar for the students of Anderson School District Three!