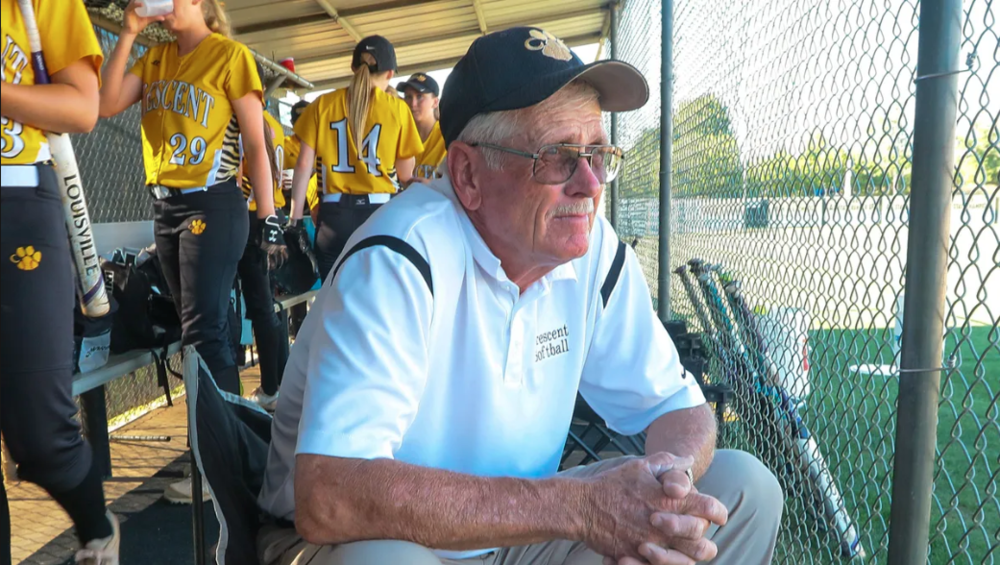 Legendary Crescent Softball Coach Announces Retirement
Social Media
Monday, June 03, 2019
After 43 years of leading the Crescent softball program, Coach Gary Adams announced his
retirement to his team Sunday. While we always knew this time would come, a part of us hoped
it would not.

To say that Kathy and Gary Adams are true living legends in our school, our district, and our
community would be an understatement. Over his coaching career at Crescent, Coach Adams' teams won an unprecedented 19 State Championships, 33 consecutive Region Championships, and 1048 wins in softball, as well as 2 State Championships in boys' basketball.

The legacy they leave for us is one of discipline and hard work but also of love and sincerity.
The positive impact from the "ripple effect" of their coaching, teaching, and mentoring is
immeasurable and will only continue to grow and reflect through the many lives they have
touched.

Gary and Kathy, thank you for showing us by your example how to be CHAMPIONS in every
facet of life. Even though we are sad to see you go, we wish you well as you start this next
chapter of your lives.