EDIT MAIN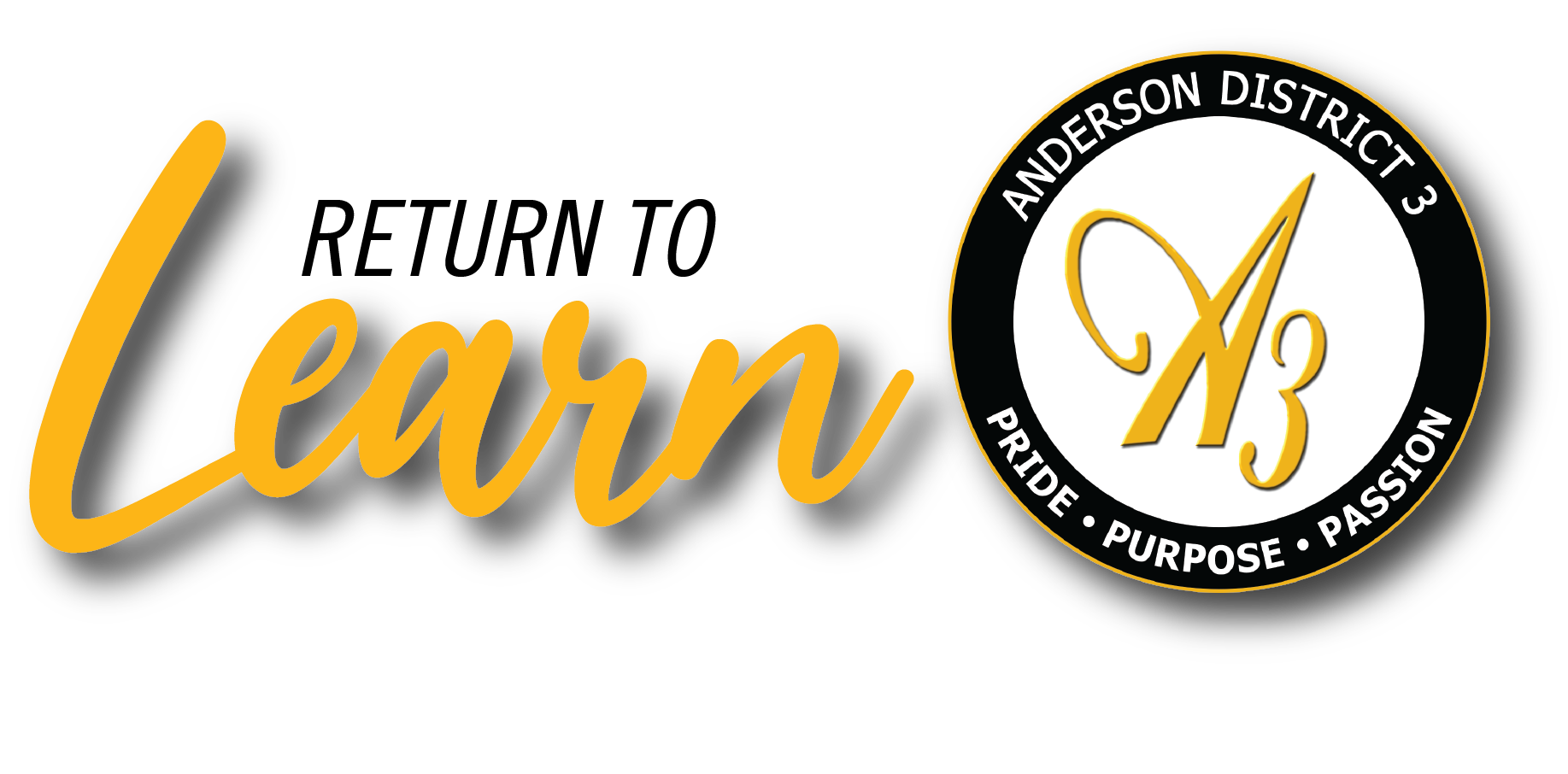 ---
SCHOOL REOPENING 2020-2021
Plans for the new school year are in progress. The 2020-2021 school year poses unique challenges and unpredictable situations as a result of the COVID-19 pandemic. Anderson School District 3 is committed to providing our students with high-quality educational experiences in a safe, healthy environment.
This district re-opening plan has been created in consultation with and guidance provided by the Center for Disease Control (CDC), SC Department of Health and Environmental Control (DHEC), SC State Department of Education (SDE), Governor's Office, Anderson School District Three Accelerate Taskforce (ASD3 Accelerate), and input from Anderson 3 parents and employees.
The foundation of our plan is based on the following priorities:
Maintaining the health and safety of our students, employees, and ASD3 families.
Returning to face-to-face instruction as quickly and safely as possible.
Remaining flexible and altering procedures if health issues dictate.
Providing options (when possible) for parents, students, and employees when returning to school is not possible because of health concerns.
FIRST DAY OF SCHOOL
The school year for K5-grade 8 students will begin on Monday, August 31. This date incorporates the 5 additional LEAP (Learn, Evaluate, Analyze, and Prepare) days that have been added to the beginning of the calendar. High school students will begin classes on Tuesday, September 8.
High School students who attend AIT or dual enrollment courses will follow the schedule associated with their specific programs.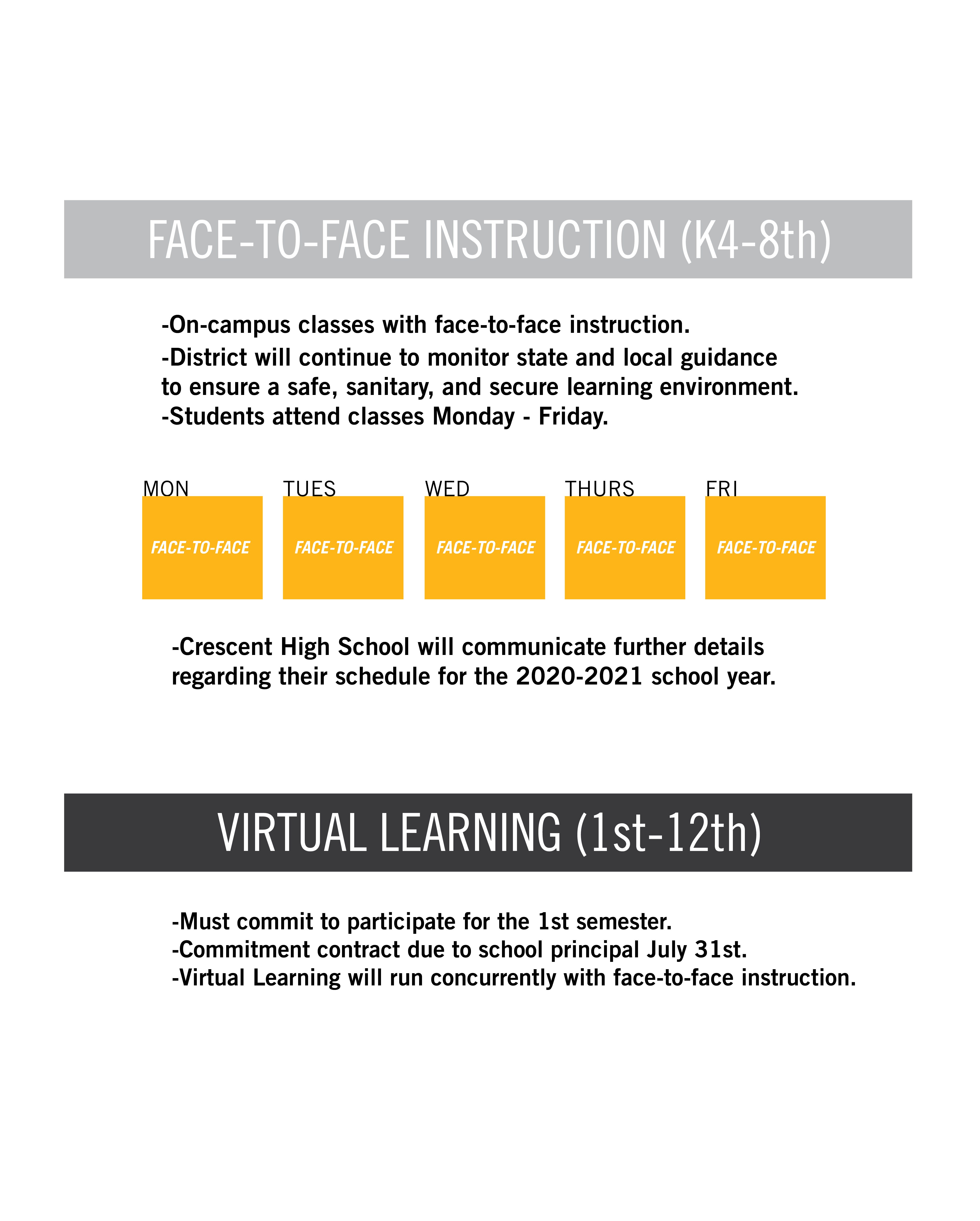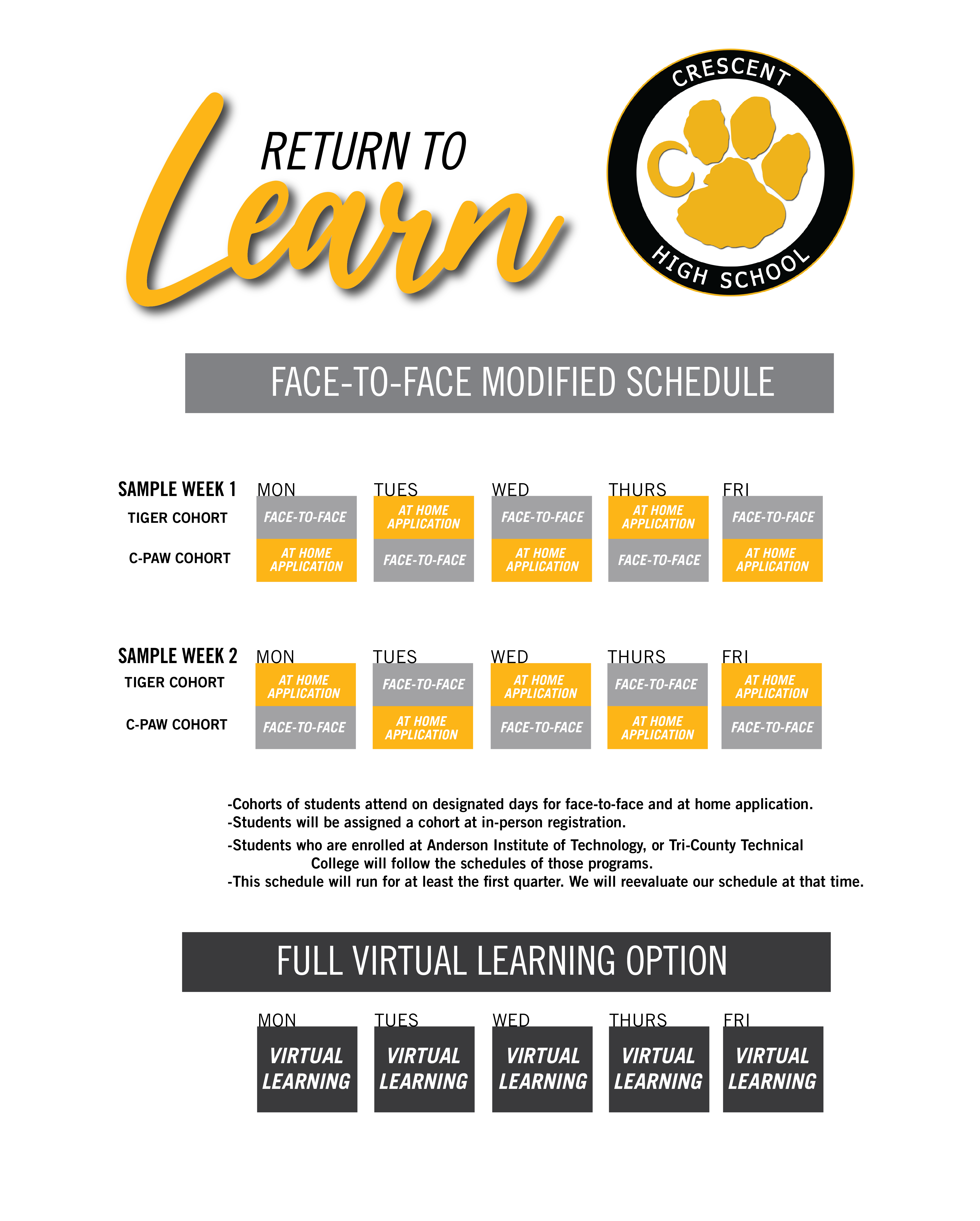 A3 Virtual Learning Academy
Each school will also offer an online learning option for students whose parents have concerns with face-to-face instruction. The district has developed specific guidelines for the online option. For more information on the online learning option, please contact the school principal.
REGISTRATION
Online registration will be available beginning on July 22, 2020, through Parent Portal. Additional information concerning onsite registration and schedules will be provided by each school.
The safety and well-being of our students and staff will always remain at the forefront of every decision that is made. The district will continually monitor the COVID-19 situation and make adjustments accordingly.