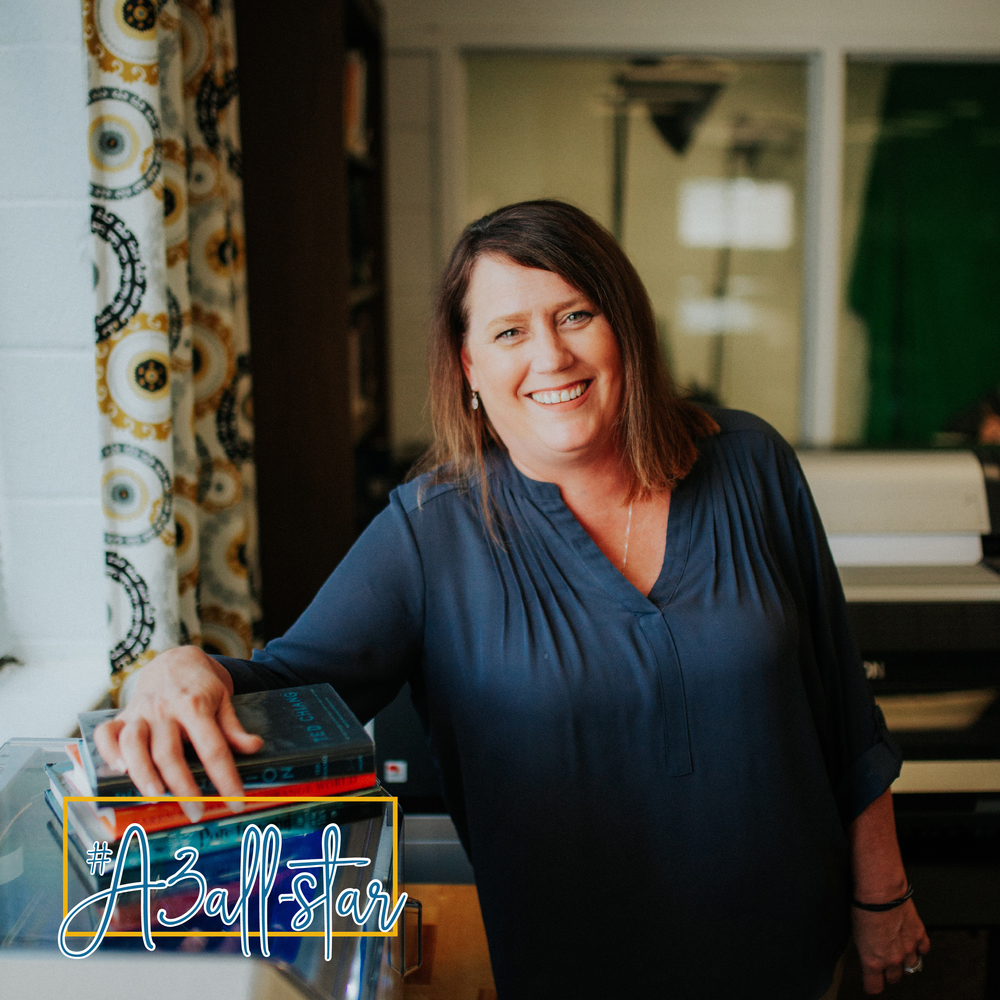 Mrs. Kelley Bourgeois is this weeks #A3AllStar 🌟
A3 Daily
Tuesday, October 15, 2019
We could write a book about this week's #A3AllStar ! 🌟
Mrs. Kelley Bourgeois is the Media Specialist at Crescent High School. Mrs. "B" has worked in Anderson 3 for 12 years but has 16 total years in education. Before becoming a librarian, she taught CATE Business classes at SIMS and CHS.
Several coworkers and students nominated Mrs. Bourgeois. One student said, "Mrs. B is here to help people. She goes above and beyond to make sure students are doing well academically and cares about their overall well being. She truly cares about students, and it shows!" An admin said, "Mrs. Bourgeois can be found throughout the day assisting students with projects, revising papers, recommending resources to students, solving technology problems, and collaborating with teachers. Kelley is the definition of a true multi-tasker. She is a crucial member of our faculty, and we are blessed to have her on the Crescent team."
Here are five fast facts about Mrs. B!
I have six kids.
I grew up in New Orleans. ⚜️
I am a huge LSU fan! 🐯
I love to read. (Of course!) 📚
I have a degree in Accounting. 🔢
It is obvious Mrs. Kelley Bourgeois makes an impact at Crescent every day. Thank you for your dedication to the students and faculty of Anderson School District Three!