EDIT MAIN
Christy Dodd, Principal
Flat Rock Elementary School is thrilled to have Mrs. Christy Dodd as our Principal. Mrs. Dodd has been in education for more than twenty-five years. Before coming to Flat Rock Elementary in 2014, Mrs. Dodd taught at Starr-Iva Middle School. Mrs. Dodd was the Instructional Coach at Flat Rock for two years before becoming Principal in 2017.
Mrs. Dodd is excited about leading our school and serving our community. She has a vision to create and support a culture where teachers can teach and students can learn. She is "Committed to Excellence" and works to the best of her ability to provide a world class education for our students.
---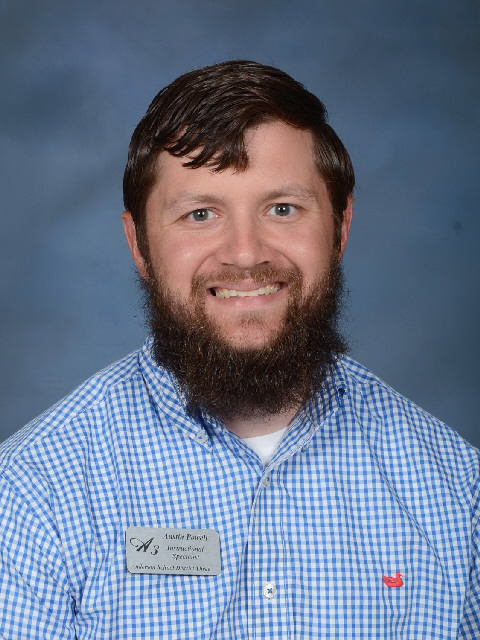 AUSTIN pOWELL, INSTRUCTIONAL SPECIALIST
Mr. Powell is a fantastic addition to Flat Rock Elementary School. He has worked in Anderson School District Three for seven years and has experience teaching at both the elementary and middle school levels. Before coming to Flat Rock in 2017, he taught Math at Starr-Iva Middle School and Iva Elementary School. Mr. Powell believes students must take part in creating their own learning. When students have ownership in what they learn, they will be able to apply those skills in other areas of their lives. In addition to working as Flat Rock's Instructional Specialist, Mr. Powell coaches the Crescent High School Wrestling Team.