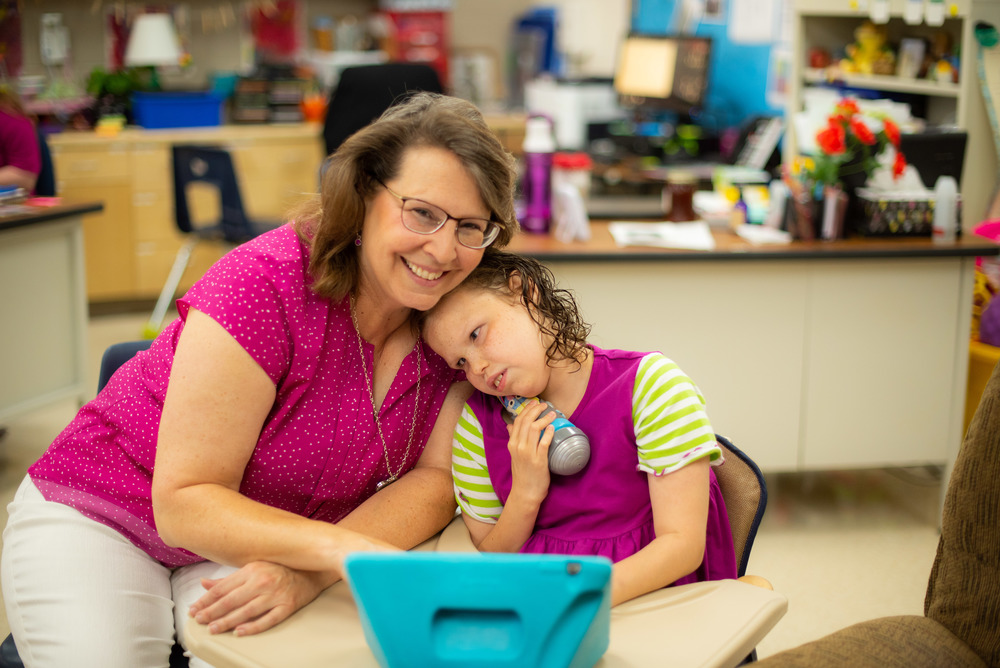 Jennifer Christenbury named 2019-2020 FRES Teacher of the Year!
FRES News
Tuesday, June 11, 2019
Mrs. Jennifer Christenbury has been selected as Flat Rock Elementary's 2019-2020 Teacher of the Year! Mrs. Christenbury is a special needs teacher at Flat Rock and has been teaching special needs students in Anderson 3 for 29 years. Jennifer cares about her students, and with the help of her para-professionals, she works to make an impact on them every day. She has been married to her her husband, Mike, for 26 years, and they have three children, Graylyn, Kaitlyn and Amberlyn. We are truly blessed to have someone as loving as Mrs. Christenbury. Thank you for your commitment to the students of Flat Rock Elementary. Congratulations!